$75.00
NZD
Category: A few of our favourite things.
For fifty years, Marti Friedlander (1928-2016) was one of New Zealand's most important photographers, her work singled out for praise and recognition here and around the world. Friedlander's powerful pictures chronicled the country's social and cultural life from the 1960s into the twenty-first century. From painters to potters, film makers to novelists, actors to musicians, Marti Friedlander was always deeply engaged with New Zealand's creative talent. This book, published to coincide with an exhibition at the National Portrait Gallery in Wellington, brings together those extraordinary people and photographs: Rita Angus and Ralph Hotere, C. K. Stead and Maurice Gee, Neil Finn and Kapka Kassabova, Ans Westra and Kiri Te Kanawa, and many many more. Marti Friedlander: Portraits of the Artists chronicles the changing face of the arts in New Zealand while also addressing a central theme in Marti Friedlander's photography. Featuring more than 250 photographs, many never previously published, the book is an illuminating chronicle of the cultural life of Aotearoa New Zealand. Cover portrait is of Ralph Hotere. ...Show more
$29.99
NZD
$32.99
(9% off)
Category: A few of our favourite things. | Reading Level: near fine
An edge-of-your-seat debut thriller with identical twins, a crazy inheritance and a boat full of secrets. Who can you trust? Absolutely nobody! Identical twins only look the same… Beautiful twin sisters Iris and Summer are startlingly alike, but beyond what the eye can see lies a darkness that sets the m apart. Cynical and insecure, Iris has long been envious of open-hearted Summer's seemingly never-ending good fortune, including her perfect husband, Adam. Called to Thailand to help sail the family yacht to the Seychelles, Iris nurtures her own secret hopes for what might happen on the journey. But when she unexpectedly finds herself alone in the middle of the Indian Ocean, everything changes. Now is her chance to take what she's always wanted - the idyllic life she's always coveted. But just how far will she go to get the life she's dreamed about? And how will she make sure no one discovers the truth? Written with the chilling suspense of The Girl on the Train and Before I Go to Sleep, The Girl in the Mirror is an addictive thriller about greed, lust, secrets and deadly lies. ...Show more
$49.99
NZD
Category: A few of our favourite things.
Captain Charles Hazlitt Upham is the only combat soldier ever to win the Victoria Cross twice. His acts of bravery in World War II meant he probably deserved six more.   The mystery of how a reserved, modest, slightly built farm valuer from New Zealand, could be so ferocious and fearless in battle has i ntrigued and fascinated Tom Scott ever since he read about Charles Upham as a schoolboy. 'Searching for Charlie' is his epic quest to unravel the "real" Charles Upham. ...Show more
$24.99
NZD
Category: A few of our favourite things.
A post-pandemic bedtime tale that has captured the hearts of millions. First performed in response to the Coronavirus pandemic, Tomos Roberts' inspiring poem, with its message of hope and resilience, has been viewed more than 60 million times and translated into over 20 languages worldwide. From simple acts of kindness, to the creativity within us all, The Great Realisation is a celebration of the many things that have brought us together at a time of crisis. It captures, with magical resonance, the thoughts and feelings of millions worldwide as we adapt to a new way of life, cast aside old habits and reflect on what truly matters to us. It is a story for all readers, young or old, who dare to dream of a fairer, kinder, more loving world. ...Show more
$45.00
NZD
Category: A few of our favourite things.
Sophie Steevens shares her favourite plant-based recipes and describes how she reversed a serious autoimmune disease by eating a completely plant-based diet. Four years on, she has fully recovered, her family have also embraced this lifestyle and they are all thriving.
$65.00
NZD
Category: A few of our favourite things.
Monique Fiso is a modern-day food warrior, taking Māori cuisine to the world. After years overseas in Michelin-star restaurants, Monique returned to Aotearoa to begin Hiakai, an innovative pop-up venture that's now a revered, award-winning restaurant in Wellington. Monique has also gone on to feature on Netflix's 'The Final Table', alongside 19 other international chefs, with Hiakai being lauded by the Wall Street Journal, New York Times, Los Angeles Times, National Geographic, Forbes and TIME magazine, which named Hiakai in 2019 as one of the '100 Greatest Places' in the world. This book is just as unforgettable - ranging between history, tradition and tikanga, as well as Monique's personal journey of self-discovery, it tells the story of kai Māori, provides foraging and usage notes, an illustrated ingredient directory, and over 30 breath-taking recipes that give this ancient knowledge new life. Hiakai offers up food to behold, to savour, to celebrate. ...Show more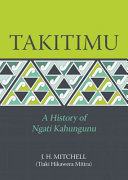 Takitimu
by J. H. Mitchell
$85.00
NZD
Category: A few of our favourite things.
Takitimu is one of the great tribal histories in the New Zealand literary canon. It tells of the Ngati Kahungunu people tangata whenua of Hawkes Bay and parts of East Coast and Wairarapa from their origins in the Pacific Islands to their lineage in Aotearoa up to the twentieth century. It is divided int o four main sections: the history up to the departure of Takitimu and other canoes of migration; the history of Ngati Kahungunu; short biographies of Sir James Carroll, Sir Maui Pomare and the Rev. Tamihana Huata; and appendices describing charms, proverbs, the interpretation of dreams and signs, and the Maori almanac. Complete with genealogical tables, this is a book of great value for history enthusiasts and especially the people of Ngati Kahungunu the third largest Maori tribe, with descendants throughout New Zealand and Australia. ...Show more
The Hollow Ones
by Guillermo del Toro; Chuck Hogan
$37.00
NZD
Category: A few of our favourite things.
A horrific crime that defies ordinary explanation. A rookie FBI agent in dangerous, uncharted territory. An extraordinary hero for the ages. Odessa's life is derailed when she's forced to turn her gun on her partner, who turns suddenly, inexplicably violent while apprehending a rampaging murderer. The shooting, justified by self-defence, shakes Odessa to her core and she is placed on desk leave pending a full investigation. But what most troubles her isn't the tragedy itself - it's the shadowy presence she thought she saw fleeing the deceased agent's body after his death. Questioning her future with the FBI and her sanity, Odessa accepts a low-level assignment to clear out the belongings of a retired agent in the New York office. What she finds there will put her on the trail of a mysterious figure named John Blackwood, a man of enormous means who claims to have been alive for centuries. What he tells her could mean he's an unhinged lunatic. That, or he's humanity's best and only defence against an unspeakable evil that could corrupt even the best of us . . . ...Show more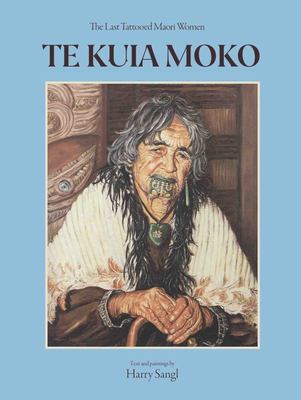 $65.00
NZD
Category: A few of our favourite things.
Te Kuia Moko is a taonga recording 34 Maori women, all bearing moko kauae (chin tattoos). First published in 1980 as The Blue Privilege , this new printing evidences the book's ongoing importance as a record of moko art. Biographies of the women are printed substantially as they spoke them, supplemented by essays by Merimeri Penfold and D.R. Simmons. The records are accompanied by black-and-white sketches of the kuia's moko complementing the beautiful, full colour paintings. ...Show more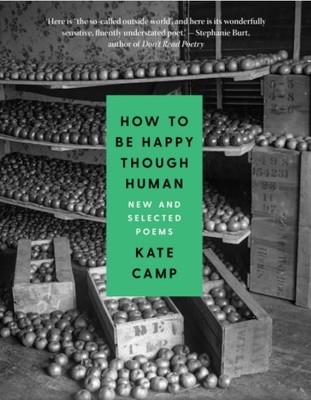 $30.00
NZD
Category: A few of our favourite things.
A timely collection of new and previously published work by one of Aotearoa's most acclaimed poets, How to Be Happy Though Human is Kate Camp's superb seventh book of poetry. It is published simultaneously in Canada and the United States by House of Anansi Press. Kate Camp's poetry has been described b y critics as 'fearless', 'wry, sympathetic, affable, deadpan', and 'containing a surprising radicalism and power'. Incorporating new, previously unpublished work and a selection of important poems from her six earlier collections, How to Be Happy Though Human represents a new chapter in her career. Camp's debut collection, Unfamiliar Legends of the Stars, won the NZSA Jessie Mackay Best First Book Award for Poetry on publication over twenty years ago. Subsequent books confirmed Camp as a leading voice of her generation: widely anthologised, studied, and cited as an influence by emerging poets. Her work is recognised for its wide-ranging and eclectic subject matter, its technical control and its musicality, with pop culture, high culture, the domestic confessional, close observation and found language featured as recurring elements. Her fourth collection, The Mirror of Simple Annihilated Souls – which shares a title with Belgian mystic Marguerite Porete's 1310 collection, a book that caused is author to be burned at the stake – won the poetry award at the New Zealand Post Book Awards in 2011 and marked a turn in her work towards darker and more philosophical subject matter. 'When I yell at North Americans about how we, too, should be reading the living poets of Aotearoa/New Zealand, Kate Camp is one of the poets I have in mind. She's one of the poets, too, who's so amazing because  she doesn't yell: she's patient with the world and with its seagulls, attentive to the injustice and the kindness and the frustration we can share with one another, if we're lucky, anyway. What if Elizabeth Bishop had more friends, and more encouragement early on? What if  "sports fields built on rubbish dumps" became safe places to play? What if, in an exquisite pun, we could see "cranes like cranes"? Here are the land and the sea, the children and the grownups too, both as they are and as we wish they could be: here is "the so-called outside world", and here is its wonderfully sensitive, fluently understated poet, "absolutely fluent . . . yet somewhat on fire". —Stephanie Burt Poet, essayist and reviewer Kate Camp was born in 1972 and lives in Wellington. She is the winner of many prestigious awards, including the 2011 Creative New Zealand Berlin Writers' Residency and the 2017 Katherine Mansfield Menton Fellowship.  ...Show more
Items per page:
1 - 10 of 10