$17.99
NZD
$19.99
(10% off)
Category: Children's & Teenage Fiction | Series: Supernatural Investigations
Amari Peters has never stopped believing her missing older brother, Quinton, is alive. Not even when the police told her otherwise, or when she got in trouble for standing up to bullies who said he was gone for good. So when she discovers a ticking briefcase in his closet containing a nomination for a summer tryout at the Bureau of Supernatural Affairs, she's certain the secretive organisation holds the key to locating Quinton – if only she can wrap her head around the idea of magicians, fairies, aliens, and other supernatural creatures all being real. Now she must compete for a spot against kids who've known about magic their whole lives. No matter how hard she tries, Amari can't seem to escape their intense scrutiny and doubt – especially once her own supernaturally enhanced talent is deemed 'illegal'. With an evil magician threatening the supernatural world, and her own classmates thinking she's an enemy, Amari has never felt more alone. But if she doesn't stick it out and pass the tryouts, she may never find out what happened to Quinton ... Harry Potter meets Men in Black in this exhilarating debut middle-grade fantasy, the first in a trilogy filled with #blackgirlmagic. Perfect for fans of Tristan Strong Punches a Hole in the Sky, the Percy Jackson series and Nevermoor. ...Show more
$19.99
NZD
$21.99
(9% off)
Category: Children's & Teenage Fiction
From the international phenomenon Angie Thomas comes a hard-hitting return to Garden Heights with the story of Maverick Carter, Starr's father, set seventeen years before the events of the award-winning The Hate U Give. The son of a drug king, seventeen-year-old Maverick Carter is negotiating life in G arden Heights as he balances school, slinging dope, and working two jobs while his dad is in prison. He's got it all under control – until, that is, Mav finds out he's a father. Suddenly he has a baby, Seven, who depends on him for everything. Loyalty, revenge and responsibility threaten to tear Mav apart, especially after the brutal murder of a loved one. So when Mav is offered the chance to go straight, it's an opportunity – in a world where he's expected to amount to nothing – to prove he's different and figure out for himself what it really means to be a man. ...Show more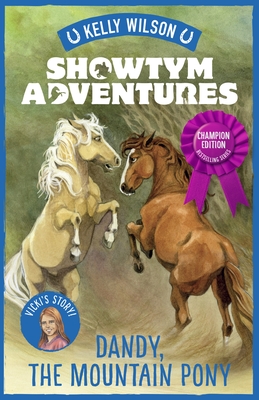 $7.99
NZD
Category: Children's & Teenage Fiction
In the first Showtym Adventure, Vicki must train her own wild pony in order to continue her dream of riding. When nine-year-old Vicki Wilson's beloved lease pony is sold, she is heartbroken. Her family doesn't have much money, and she is desperate to have a pony of her own so she can keep riding. Then Vicki has the chance she has been waiting for, to tame and train her own wild pony! How will she earn the trust of her beautiful new chestnut? And will Dandy ever be quiet enough for her to ride at Pony Club or compete at Ribbon Days? This story is inspired by the Wilson Sisters' early years, where Vicki, Kelly and Amanda Wilson first encounter horses in the wild and learn what it takes to make them champions. ...Show more
$14.99
NZD
Category: Children's & Teenage Fiction | Series: Treehouse
Q: How do monkeys make toast? A: They put it under a gorilla. Q: Why did the bus crash? A: Because the driver was a loaf of bread. Jokes galore from the Treehouse duo - from Bears to Worms with Knock Knocks; Brain Teasers; and Skeletons, Ghosts and Monsters in between. A bumper book of hilarity and c raziness for all Treehouse fans, and the perfect Xmas stocking filler. ...Show more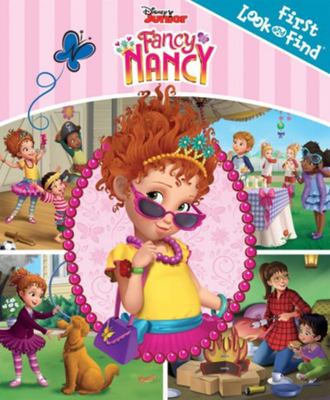 Disney Junior Fancy Nancy
by Kathy Broderick; Disney Storybook Art Team (Illustrator); Imaginism Studio (Illustrator)
$19.99
NZD
Category: Children's & Teenage Fiction | Series: Look and Find Ser.
Ooh-la-la! Join Nancy, Bree, JoJo and all your Fancy Nancy friends in this 8-book set. Each illustrated book takes you on an adventure that's fancy, funny, and fantastique! The books come packaged with a sleek Me Reader module that reads each book aloud. Choose a book, press the matching book and page b uttons on the module, and hear the whole story read aloud with fun and surprising sounds! Follow along in the book for an independent reading experience that builds confidence in beginning readers. Story sounds and expressive narration enhance reading comprehension. ...Show more
$18.99
NZD
Category: Thrillers | Series: Havenfall
A safe haven between four realms. The girl sworn to protect it - at any cost. Hidden deep in the mountains of Colorado lies the Inn at Havenfall, a sanctuary that connects ancient worlds--each with their own magic--together. For generations, the inn has protected all who seek refuge within its walls, a nd any who disrupt the peace can never return. For Maddie Morrow, summers at the inn are more than a chance to experience this magic first-hand. Havenfall is an escape from reality, where her mother sits on death row accused of murdering Maddie's brother. It's where Maddie fell in love with handsome Fiorden soldier Brekken. And it's where one day she hopes to inherit the role of Innkeeper from her beloved uncle. But this summer, the impossible happens--a dead body is found, shattering everything the inn stands for. With Brekken missing, her uncle gravely injured, and a dangerous creature on the loose, Maddie suddenly finds herself responsible for the safety of everyone in Havenfall. She'll do anything to uncover the truth, even if it means working together with an alluring new staffer Taya, who seems to know more than she's letting on. As dark secrets are revealed about the inn itself, one thing becomes clear to Maddie--no one can be trusted, and no one is safe . . . ...Show more
$19.99
NZD
Category: Children's & Teenage Fiction | Series: Friday Barnes
Friday Barnes is back with a new mystery to be solved. It's two years later . . . Friday steps out of prison, a shell of her former self. She's still wearing the same brown cardigan, but she swears she's never solving mysteries again! Yeah right – who is she kidding? She can't suppress her brilliant d eductive mind and is soon drawn back into the intrigues of Highcrest Academy. Then Uncle Bernie rings, pleading with Friday to fly to Italy and help him protect the Uffizi Galleries from a team of art thieves – and she can't say 'no' to family. Even if it means travelling to the city where Ian, her ex-boyfriend/nemesis is living. Will Friday be able to protect Italy's finest artworks? Will Melanie stay awake long enough to help her? And will Ian still be as gorgeous as a Greek god and twice as annoying? ...Show more
$18.99
NZD
Category: Children's & Teenage Fiction
The deadly influenza pandemic XB276 is sweeping the country. Twelve-year-old Zac wakes up one morning to the news that everyone must stay home. He can't leave the house for weeks, or even months. Pretty soon he's facing running out of food, with no electricity, no telephone and no internet. The only peo ple he can count on are his family and closest neighbours. As Zac faces each new challenge living under lockdown, he discovers resources he never knew he had - and mysteries begging to be solved. This prescient and gripping novel about a nation in lockdown was written following the H1N1 global pandemic. It won a Storylines Junior Fiction Award in 2011. ...Show more
$17.99
NZD
Category: Children's & Teenage Fiction | Series: Rise of the Mythix
Enter the Griffin!The Unicorn, Minotaur and Griffin are united at last. Surely together they will be unstoppable! But the evil Collector is not going to give up without an epic fight, and not all the beasts of legend are on the side of good...Will our heroes finally fulfill their destiny? 
$16.99
NZD
Category: Children's & Teenage Fiction | Series: Warriors: the Broken Code
The #1 nationally bestselling Warriors series continues Discover more epic adventures in the second book in the action-packed Broken Code story arc. ThunderClan's leader, Bramblestar, has been behaving erratically after losing one of his nine lives, and suspicion is quickly spreading across Clan border s. And when a strange apparition sparks unrest in SkyClan and ShadowClan, each warrior must decide where their allegiances lie--with their Clan, or the warrior code itself. Packed with action and intrigue, this sixth Warriors series is the perfect introduction for readers new to the Warriors world, while dedicated fans will be thrilled to discover the new adventures that unfold after the events of A Vision of Shadows. ...Show more
$17.99
NZD
Category: Children's & Teenage Fiction | Series: Max and the Midknights
Join Max's quest to become a knight! The second book in the New York Times bestselling illustrated series is full of even more laughs, more magic and more (mis)adventure - from the creator of Big Nate! 'Epic fun! Epic laughs!' Jeff Kinney, bestselling author of the Diary of a Wimpy Kid series. 'Anothe r masterpiece!' Dav Pilkey, bestselling author of the Dog Man series. Byjovia is under attack, and it's up to Max and her best friends - the Midknights - to save the day! The quest is on as the Midknights set out to face the beastly Bodkins, powerful spells and their greatest foes yet. With his trademark comic book-style illustrations, Lincoln Peirce brings epic adventure, riotous fun and medieval silliness in Max and the Midknights: Battle of the Bodkins, book two in the Max & the Midknights series. ...Show more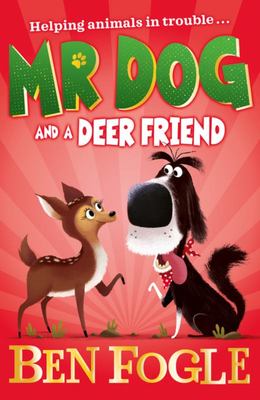 $14.99
NZD
Category: Children's & Teenage Fiction | Series: Mr Dog Ser.
A brand new young fiction series by TV broadcaster and intrepid explorer Ben Fogle, inspired by his real-life animal experiences... Co-written with best-selling children's author Steve Cole When Mr Dog meets a fawn whose forest home is in danger, he know he needs to help... quickly. As Mr Dog joins the search for the fawn's missing mother, trouble lies ahead for the whole herd. Mr Dog has a plan, though, that might just keep them all out of danger... ...Show more