$17.99
NZD
Category: Manga | Series: Assassination Classroom
Ever caught yourself screaming, 'I could just kill that teacher'? What would it take to justify such antisocial behavior and weeks of detention? Especially if he's the best teacher you've ever had? Giving you an F on a quiz? Mispronouncing your name during roll call...again? How about blowing up the moo n and threatening to do the same to Mother Earth - unless you take him out first? Plus a reward of a cool 100 million from the Ministry of Defense? Okay, now that you're committed...How are you going to pull this off? What does your pathetic class of misfits have at their disposal to combat Teach's alien technology, bizarre powers and...tentacles?! ...Show more
$17.99
NZD
Category: Manga | Series: Fly Me to the Moon Ser.
First comes marriage, then comes an earthbound love that is out of this world From the day his parents named him, Nasa Yuzaki has felt connected to outer space...whether he likes it or not. His efforts to outperform the space program veer off course when an accident introduces him to Tsukasa, a mysteri ous girl with strange powers. Is she an alien, a moon goddess or something else? Since she insists on marrying him, Nasa will have plenty of chances to find out Now that Nasa and Tsukasa are married, it's time for him to meet her family. Unfortunately for him, that means getting kidnapped by Tsukasa's overprotective sister Chitose and her combat maids. Will Nasa's life end before he's even kissed his new wife? Or picked out a ring? Or, most crucially of all, found out what movies she's into? ...Show more
$21.99
NZD
Category: Manga | Series: Beastars Ser.
At this high school, instead of jocks and nerds, the students are divided into predators and prey. At a high school where the students are literally divided into predators and prey, friendships maintain the fragile peace. Who among them will become a Beastar--a hero destined to lead in a society natural ly rife with mistrust? The Council of Living Beings is changing the criteria for Cherryton Academy's next Beastar. When gray wolf Juno tries to convince red deer Louis, the prime candidate for the honor, to return to school, their relationship takes an unexpected turn. Meanwhile, gray wolf Legoshi's relationship with dwarf rabbit Haru is shifting too. Will they grow closer or further apart? Then, Legoshi is blindsided by a huge, mysterious assailant What new skills will he need to learn to protect himself, let alone his friends...? ...Show more
$17.99
NZD
Category: Manga | Series: My Hero Academia: Smash!! Ser.
Hilarious hijinks featuring the characters and story lines of My Hero Academia   The superpowered society of My Hero Academia takes a hilarious turn in this reimagining of the best-selling series Join Midoriya, All Might and all the aspiring heroes of U.A. High, plus memorable villains, in an irrevere nt take on the main events of the series, complete with funny gags, ridiculous jokes and superpowered humor   This volume of the My Hero Academia parody series treats hero education like a joke First, there's a whole lot of fun in the sun on summer break for the aspiring heroes of U.A. High. Then, everyone attends a training camp in the woods, which turns out surprisingly normal except for one small abduction. Plus Izuku and company in their Halloween costumes and as animals Everyone, even Bakugo, likes animals...right? ...Show more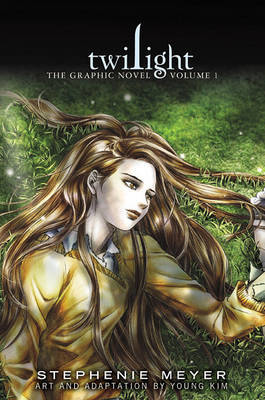 $39.99
NZD
Category: Manga | Series: Twilight: The Graphic Novel (Hardcover)
When Isabella Swan moves to Forks, Washington and meets the alluring Edward Cullen, her life takes a terrifying turn. And although he has so far managed to keep his identity hidden, Bella is more than determined to uncover his dark secret.
$39.99
NZD
Category: Manga
Summer vacation is here at last!! Tohru spends her days in anxious anticipation, Yuki meets one of the new members of the student council on the way to school...and Uo-chan is in love!? Who is the object of her affections!? And once summer break is in full swing, Tohru and the others take a trip to the Sohma family cottage at Momiji's invitation. Even though they enjoy summer activities like swimming in the ocean and catching stag beetles, Yuki and Tohru have a premonition that something bad is going to happen! Meanwhile, Shigure pays a visit to the main house, where he makes a proposal to Akito--?! ...Show more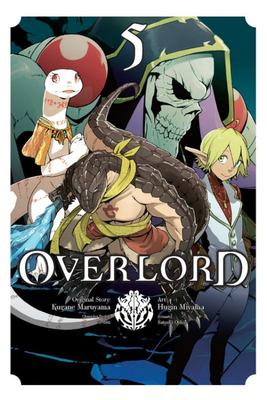 Overlord, Vol. 5
by Kugane Maruyama; Hugin Miyama (Artist); so-bin (Artist); Satoshi Oshio
$26.00
NZD
Category: Manga | Series: Overlord Manga Ser.
It has come down to this--a fight to the death, mano a mano, Ainz versus Shalltear With the odds stacked against him, Ainz faces off against the deadly vampire lord. But Shalltear is not the only threat facing our hero--ahem, our overlord In a far-distant reptilian kingdom, nefarious forces are on the m ove. Will Ainz need to meddle in the affairs of mortals yet again...? ...Show more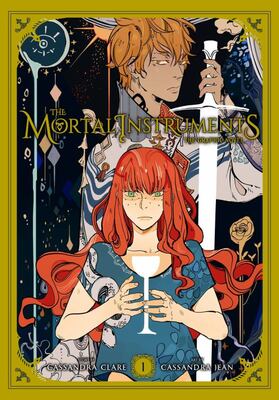 $26.00
NZD
Category: Manga | Series: Mortal Instruments
Cassandra Clare's bestselling series, The Mortal Instruments, is adapted into a graphic novel series!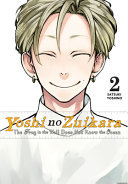 $30.00
NZD
Category: Manga | Series: Yoshi No Zuikara Ser.
After ten years of trying to hit it big in the manga world, Naruhiko's latest series is takingoff Still, he can't help but wonder if he really deserves the success. So when the time comesfor him to leave the island for a book signing in Tokyo, he can't help but worry At long last, he gets to meet some of the fans who have supported him for years... Surely he won't slip up along the way? ...Show more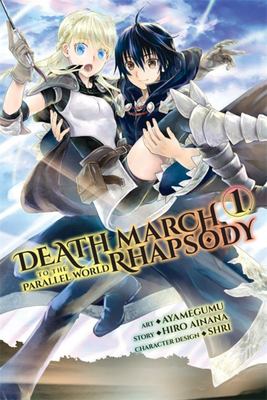 $26.00
NZD
Category: Manga | Series: Death March to the Parallel World Rhapsody (manga) Ser.
  After their journey down the river, Satou and crew finally arrive at the old capital just in time for the martial arts tournament, along with some fireworks, a ball at the castle, and sightseeing in the Ougoch Duchy. But the followers of the demon lord are plotting in the shadows...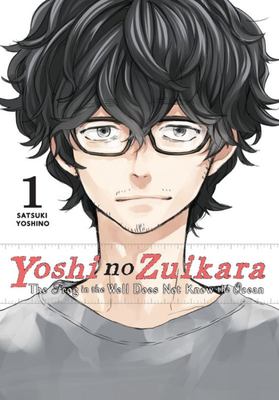 $30.00
NZD
Category: Manga | Series: Yoshi No Zuikara Ser.
Thirty-two-year-old Tohno Naruhiko has been scraping by as a manga creator for ten years, and when his latest series gets canceled, he finds himself at a crossroads. Tohno's always had his sights set on fantasy, but this time around, his editor's got another idea-a slice-of-life story set in a remote vi llage not unlike the one where he was born and raised. Could a return to his roots be exactly the change of pace our reclusive manga creator needs? ...Show more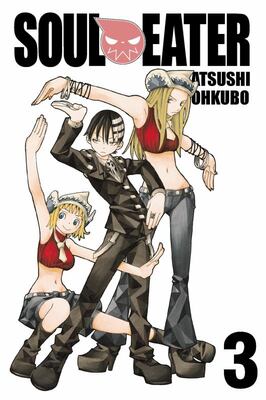 $26.00
NZD
Category: Manga
Black Star and Death the Kid go on a mission to find the legendary sword Excalibur. They find it but it's so rude they decide to go without the glory rather than be shackled with it. Then Tsubaki and Black Star go off on a mission too - to find and kill the spirit sword Masamune before he becomes a Kish in. For Tsubaki, this is personal because Masamune is her brother, so she feels it is her responsibility to fight him herself. Tsubaki and Masamune are part of a clan where the oldest inherits the abilities of their ancestors. Those abilities should have gone to Masamune but they went to Tsubaki instead. Masamune decides his only choice is to become a Kishin but after a long and difficult battle, Tsubaki puts an end to his plans. Meanwhile, still recovering from his injuries in the fight with Chrona and Ragnarok, Soul keeps having the same strange dream, in which a little ogre tries to convince him that he should seek enough power that he can just forget any fears he might have. Medusa takes the dreams as a sign that Ragnarok's black blood is having an effect on Soul. She decides she wants to test him. ...Show more