$24.00
NZD
Category: Movie/TV tie-in
School is back in session in the normally quiet town of Hawkins, Indiana. Mike, Lucas, Dustin, and Will are still grappling with the traumatic encounters with the Demogorgon and the Upside Down in season one of the hit Netflix series. As tensions rise and fractures begin to form in the group, a new kid shows up to AV club with a Betamax Camcorder and an idea. The new Spielberg-wannabe friend, Joey Kim, wants to make a horror movie about a local legend, but when he sees Will's drawings, he discovers that his new friends are local legends. Written by best-selling author Greg Pak (Mech Cadet Yu, The Incredible Hulk, Star Wars- Age of Rebellion) and drawn by Valeria Favoccia (Assassin Creed- Reflections, Doctor Who- The Tenth Doctor). ...Show more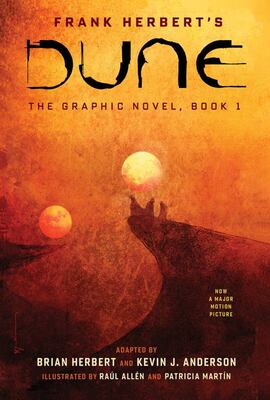 $39.99
NZD
Category: Movie/TV tie-in | Series: Dune: the Graphic Novel
The definitive graphic novel adaptation of Dune, the groundbreaking science-fiction classic by Frank Herbert. Dune, Frank Herbert's epic science-fiction masterpiece set in the far future amidst a sprawling feudal interstellar society, tells the story of Paul Atreides as he and his family accept control of the desert planet Arrakis. A stunning blend of adventure and mysticism, environmentalism, and politics, Dune is a powerful, fanstastical tale that takes an unprecedented look into our universe, and is transformed by the graphic novel format. Brian Herbert and Kevin J. Anderson's adaptation retains the integrity of the original novel, and Raul Allen and Patricia Martin's magnificent illustrations, along with cover art by Bill Sienkiewicz, bring the book to life for a new generation of readers. Full-colour illustrations throughout. ...Show more
$37.00
NZD
Category: Movie/TV tie-in
The hit Netflix series from the Duffer Brothers is now a spine-tingling comic that recounts Will Beyers' harrowing survival in the treacherous Upside Down! When Will Byers finds himself in the Upside Down, an impossible dark parody of his own world, he's understandably frightened. But that's nothing com pared with the fear that takes hold when he realises what's in that world with him! Follow Will's struggle through the season one events of the hit Netflix show Stranger Things! Written by Jody Houser (Mother Panic, Faith) and illustrated by Stefano Martino (Doctor Who, Catwoman). ...Show more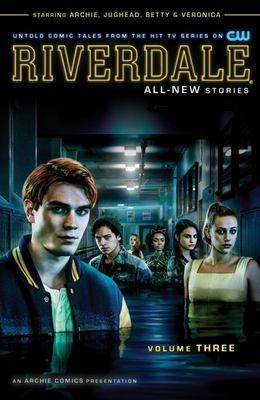 Riverdale Vol. 3
by Roberto Aguirre-Sacasa; Joe Eisma (Illustrator)
$29.99
NZD
Category: Movie/TV tie-in | Series: Riverdale Ser.
The third collection of the comic book set in the universe of the CW hit TV series Riverdale offers a bold, subversive take on Archie, Betty, Veronica, Josie & the Pussycats and their friends, exploring small-town life and the darkness bubbling beneath Riverdale's wholesome facade. Volume 3 features stories set in between episodes of the TV series. ...Show more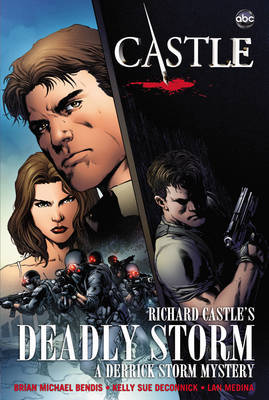 $14.99
NZD
$29.99
(50% off)
Category: Movie/TV tie-in
Eisner Award-winning Marvel writer Brian Michael Bendis and red-hot Osborn writer Kelly Sue DeConnick worked closely with Castle creator Andrew Marlowe to create the one thing millions of Castle fans have been asking for: their first real Derrick Storm adventure - a wall-to-wall, gritty, witty, globe-ho pping detective thrill ride for fans of the hit TV show starring Nathan Fillion and Stana Katic, as well as fans of damn good comic books. ...Show more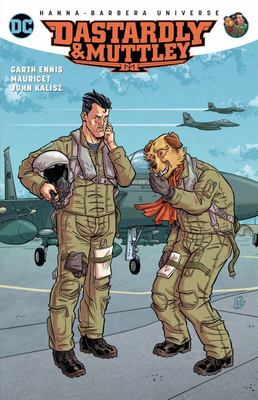 $34.99
NZD
Category: Movie/TV tie-in
Comics author Garth Ennis (Preacher, The Punisher) teams with acclaimed artist Mauricet (Harley Quinn) for an all-new adventure showcasing the classic Hanna-Barbera heavies as you've never seen them before In the rogue state of Unliklistan, a cutting-edge nuclear power plant is about to go on-line--but it turns out that the ultra-rare element unstabilium is a bad choice for reactor fuel. In the ensuing explosion, exotic isotopes are loosed upon an unsuspecting world--and the results are cartoonishly catastrophic Spread by a mysteriously unstoppable Predator drone, the farcical fallout is turning men into beasts, beasts into men and the President of the United States into a raving lunatic Only two men--persons--whatevers stand in the way of total global meltdown: Lieutenant Colonel Richard "Dick" Atcherly and Captain Dudley "Mutt" Muller These fearless, feckless, 50 percent furry fighter pilots must take to the skies in their flying machines to stop the rogue Predator's radioactive cargo from destroying civilization as we collectively pretend to know it Collecting the entire six-issue miniseries, Dastardly & Muttley is a zany military satire like no other, mashing up Animal Farm, Dr. Strangelove and Wacky Races in the same anything-goes spirit as the smash-hit Flintstones series ...Show more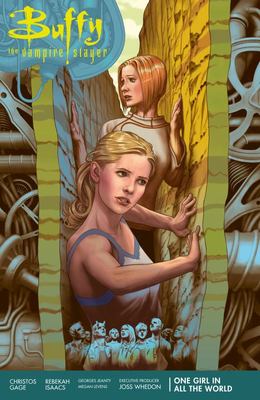 Buffy Season 11 Vol. 2: One Girl in All the World
by Joss Whedon; Christos Gage; Rebekah Isaacs; Georges Jeanty (Illustrator); Megan Levens (Illustrator)
$39.99
NZD
Category: Movie/TV tie-in
Joss Whedon's Buffy and the Scooby team conclude Season 11 as they stand up for all witches and demons to thwart a conspiracy against magic and the supernatural. As residents, it didn't take long for Buffy, Willow, and Spike to find that there was something more behind the internment of the magical popu lation in the government's "Safe Zone" in the Grand Canyon. So when release becomes possible, Buffy and Willow grasp the opportunity despite the incredible risks they will be taking: relinquishing their magic and becoming "normal" humans, and . . . leaving Spike behind. The pair reunite with Dawn, Xander, Riley and Sam Finn, and the Slayer Faith. When Buffy reveals to the crew that the true purpose of the camp is to bring about the elimination of all supernatural powers worldwide, the Scoobies begin their mission. They will manufacture a great escape from the camp and follow the obscure trail of the Big Bad to its end. Extraordinarily, the trail seems to lead higher and higher in the ranks of the US government . . . Leading Buffy and the Scoobies to rise up and fight for their right to magic are writer Christos Gage (Angel & Faith, Buffy Season 10, Avengers Academy), Season 11 series artist Rebekah Isaacs (Angel & Faith, Buffy Season 10, DV8), and guest artists Georges Jeanty (Serenity, Buffy) and Megan Levens (Spell on Wheels, Madame Frankenstein) ...Show more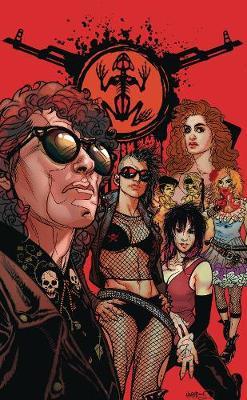 $34.99
NZD
Category: Movie/TV tie-in | Series: Lost Boys | Reading Level: General Adult
The stakes are raised in this nostalgic and unstoppable sequel to the '80s cult classic vampire film, The Lost Boys. Veteran horror writers Tim Seeley (GRAYSON, NIGHTWING, Hack/Slash) and Scott Godlewski (THE DARK & BLOODY, Copperhead) deliver a gruesome and stylish return to the bloody boardwalks a nd big hair of 1987! Santa Carla, California, is on edge. The eccentric coastal town and haven for the undead was finally returning to "normal" after its last supernatural scuffle left the local coven's head vampire dead and gave newcomers Michael and Sam Emerson a housewarming both violent and bizarre. Now the brothers must once again team up with militant vampire hunters Edgar and Allan Frog when a new gang of ruthless, stunning, life-sucking nightcrawlers, known as the Blood Belles, emerges from the aftermath to collect Michael's love interest and their lost sister, Star. a Collects THE LOST BOYS #1-6. ...Show more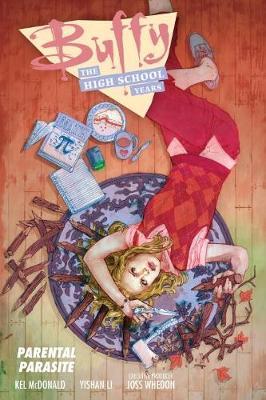 $19.99
NZD
Category: Movie/TV tie-in | Series: Buffy the High School Years | Reading Level: General Adult
Buffy struggles to deal with her mom Joyce's newfound interest in spending time with her. Balancing that with her schoolwork, her friends, and her regular vampire-slaying duties is a challenge. However, when Joyce becomes hypnotized by a child-like demon that craves motherly care, Buffy experiences a ne w kind of sibling rivalry-except in Buffy's case, her osiblingo is actually a monster!Author Kel McDonald (Misfits of Avalon) and artist Yishan Li return for more high school adventures of Buffy the Vampire Slayer!Series Overview- This is the 3rd volume in the Buffy-The High School Years series! This is an original graphic novel. ...Show more
$29.99
NZD
Category: Movie/TV tie-in | Series: A\Song of Ice and Fire Ser.
Bestselling writer Daniel Abraham and acclaimed illustrator Tommy Patterson bring their stunning graphic-novel adaptation of George R.R. Martin's classic A GAME OF THRONES to a stunning finish that merits a place on the bookshelf of every fantasy fan alongside the majestic original. The death of King Ro bert Baratheon and the imprisonment of his Hand, Lord Eddard Stark of Winterfell, has set the great houses of Westeros at one another's throats. In Winterfell, Eddard's eldest son and heir, Robb Stark, has gathered an army and is pushing south, determined to free his father. Along the way, he pledges to marry the daughter of Lord Walder Frey in exchange for a military advantage that allows him to capture Jaime Lannister--a powerful bargaining chip to ensure Lord Eddard's safe release. But it is one thing to capture the Kingslayer and quite another to hold him. Meanwhile, in King's Landing, young King Joffrey has other ideas than an exchange of prisoners. Ignoring the advice of his mother, Queen Cersei, he throws oil on the flames of conflict and ignites a conflagration that seems likely to consume not only the Starks but all of Westeros--unless Tyrion Lannister, the Imp, can bring the mad boy-king to heel. Beyond the Wall, greater dangers are brewing, as a winter as brutal as any in history approaches, bringing with it unnatural creatures out of legend. There, Eddard's bastard, Jon Snow, must decide once and for all where his loyalties lie. And across the Narrow Sea, Daenerys Targaryen will learn the true measure of grief--and emerge from its fiery depths transformed, hardened, and ready to claim what is hers by right: the Iron Throne. ...Show more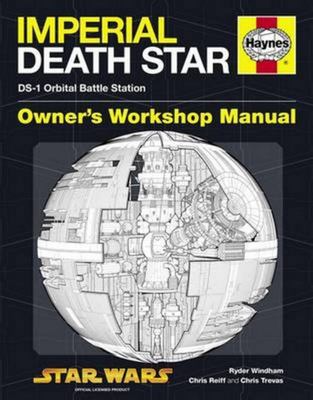 $44.99
NZD
Category: Movie/TV tie-in
The Death Star is a spherical space station, the size of a small moon, highly armoured and armed to destroy anything from enemy spaceships to whole planets. Using cutaway drawings, exploded diagrams and photographs, backed by detailed technical specifications and descriptions of the onboard systems, thi s owner's manual reveals the technology contained within and lays bare the awesome power (and weaknesses) of the Empire's ultimate weapon. ...Show more
Items per page:
1 - 11 of 11