$24.99
NZD
Category: Music Biography
The best selling memoir, now in paperback!
$55.00
NZD
Category: Music Biography | Series: Leonard Cohen, Untold Stories Ser.
The extraordinary life of one of the world's greatest music and literary icons, in the words of those who knew him best. Poet, novelist, singer-songwriter, artist, prophet, icon--there has never been a figure like Leonard Cohen. He was a true giant in contemporary western culture, entertaining and inspi ring people everywhere with his work. From his groundbreaking and bestselling novels, The Favourite Game and Beautiful Losers, to timeless songs such as "Suzanne," "Dance Me to the End of Love," and "Hallelujah," Cohen is a cherished artist. His death in 2016 was felt around the world by the many fans and followers who would miss his warmth, humour, intellect, and piercing insights. Leonard Cohen, Untold Stories chronicles the full breadth of his extraordinary life. The first of three volumes--The Early Years--follows him from his boyhood in Montreal to university, and his burgeoning literary career to the world of music, culminating with his first international tour in 1970. Through the voices of those who knew him best--family and friends, colleagues and contemporaries, rivals, business partners, and his many lovers--the book probes deeply into both Cohen's public and private life. It also paints a portrait of an era, the social, cultural, and political revolutions that shook the 1960s. In this revealing and entertaining first volume, bestselling author and biographer Michael Posner draws on hundreds of interviews to reach beyond the Cohen of myth and reveal the unique, complex, and compelling figure of the real man. ...Show more
$27.99
NZD
Category: Music Biography
Flea, the iconic bassist and co-founder, alongside Anthony Kiedis, of the immortal Red Hot Chili Peppers finally tells his fascinating origin story, complete with all the dizzying highs and the gutter lows you'd expect from an LA street rat turned world-famous rock star. Michael Peter Balzary was born i n Melbourne, Australia, on October 16, 1962. His more famous stage name, Flea, and his wild ride as the renowned bass player for the Red Hot Chili Peppers was in a far and distant future. Little Michael from Oz moved with his very conservative, very normal family to Westchester, New York, where life as he knew it was soon turned upside down. His parents split up and he and his sister moved into the home of his mother's free-wheeling, jazz musician boyfriend - trading in rules, stability, and barbecues for bohemian values, wildness, and Sunday afternoon jazz parties where booze, weed, and music flowed in equal measure. There began Michael's life-long journey to channel all the frustration, loneliness, love, and joy he felt into incredible rhythm. When Michael's family moved to Los Angeles in 1972, his home situation was rockier than ever. He sought out a sense of belonging elsewhere, spending most of his days partying, playing basketball, and committing petty crimes. At Fairfax High School, he met another social outcast, Anthony Kiedis, who quickly became his soul brother, the yin to his yang, his partner in mischief. Michael joined some bands, fell in love with performing, and honed his skills. But it wasn't until the night when Anthony, excited after catching a Grandmaster Flash concert, suggested they start their own band that he is handed the magic key to the cosmic kingdom. Acid for the Children is as raw, entertaining and wildly unpredictable as its author. It's both a tenderly evocative coming of age story and a raucous love letter to the power of music and creativity ...Show more
$39.99
NZD
Category: Music Biography
It took me a lifetime to have the courage and the clarity to write my memoir. I want to tell the story of the moments - the ups and downs, the triumphs and traumas, the debacles and the dreams, that contributed to the person I am today. Though there have been countless stories about me throughout my car eer and very public personal life, it's been impossible to communicate the complexities and depths of my experience in any single magazine article or a ten-minute television interview. And even then, my words were filtered through someone else's lens, largely satisfying someone else's assignment to define me. This book is composed of my memories, my mishaps, my struggles, my survival and my songs. Unfiltered. I went deep into my childhood and gave the scared little girl inside of me a big voice. I let the abandoned and ambitious adolescent have her say, and the betrayed and triumphant woman I became tell her side. Writing this memoir was incredibly hard, humbling and healing. My sincere hope is that you are moved to a new understanding, not only about me, but also about the resilience of the human spirit. Love, Mariah ...Show more
$22.99
NZD
Category: Music Biography
Longlisted for the 2020 Andrew Carnegie Medals for Excellence This blazingly intimate biography of Janis Joplin establishes the Queen of Rock & Roll as the rule-breaking musical trailblazer and complicated, gender-bending rebel she was. Janis Joplin's first transgressive act was to be a white girl w ho gained an early sense of the power of the blues, music you could only find on obscure records and in roadhouses along the Texas and Louisiana Gulf Coast. But even before that, she stood out in her conservative oil town. She was a tomboy who was also intellectually curious and artistic. By the time she reached high school, she had drawn the scorn of her peers for her embrace of the Beats and her racially progressive views. Her parents doted on her in many ways, but were ultimately put off by her repeated acts of defiance. Janis Joplin has passed into legend as a brash, impassioned soul doomed by the pain that produced one of the most extraordinary voices in rock history. But in these pages, Holly George-Warren provides a revelatory and deeply satisfying portrait of a woman who wasn't all about suffering. Janis was a perfectionist: a passionate, erudite musician who was born with talent but also worked exceptionally hard to develop it. She was a woman who pushed the boundaries of gender and sexuality long before it was socially acceptable. She was a sensitive seeker who wanted to marry and settle down--but couldn't, or wouldn't. She was a Texan who yearned to flee Texas but could never quite get away--even after becoming a countercultural icon in San Francisco. Written by one of the most highly regarded chroniclers of American music history, and based on unprecedented access to Janis Joplin's family, friends, band mates, archives, and long-lost interviews, Janis is a complex, rewarding portrait of a remarkable artist finally getting her due. ...Show more
$29.99
NZD
Category: Music Biography
Throughout her life, Dolly Parton has been seen as a beacon of guts, straight-talk, kindness and grit, beginning her life in poverty and growing to become one of the most resonant, prolific and long-lived icons of the modern era. In this new book, Dolly's personal code of conduct is transformed into pra ctical guidance for readers who want to know how she would handle many of the real-life challenges they themselves are facing. Calling upon Dolly's personal examples, quotes, song titles and lyrics, and famous film scenes that were meaningful to her, as well as personal anecdotes provided by her co-stars, friends, family members, and peers,Everything I Need to Know I Learned from Dolly Parton provides insights into how to handle dozens of challenges, from managing heartbreak and succeeding at work, to raising children and responding to inequality. Dozens of quotes, insights and full-color photos provide a glimpse into how Dolly has lived her life and how her approach can help readers overcome anything thrown at them. ...Show more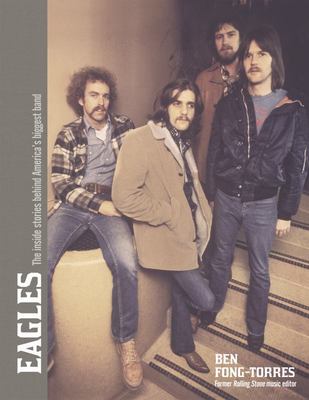 $45.00
NZD
Category: Music Biography
Eagles: Take It To The Limit is the fascinating inside story of one of the greatest rock bands of all time, written by one of music journalism's most influential voices. Ben Fong-Torres was at Rolling Stone magazine when the Eagles were a cover story in 1979. He followed the band's career, interviewed t hem himself, and even played in the now-famous Eagles vs Rolling Stone magazine softball match. Filled with anecdotes and insights spanning almost 50 years, Take It To The Limit follows the Eagles as the band changed line-up, toured the world, made the best-selling album in American history, split up, and finally reunited. Fully updated in anticipation of their 50th anniversary, this is an exceptional tribute to one of the great American bands.   ...Show more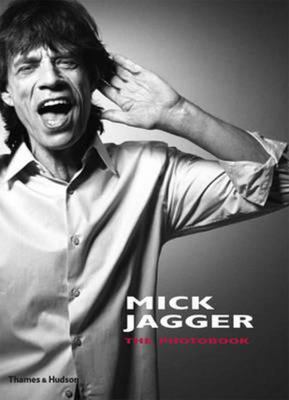 $19.99
NZD
Category: Music Biography
The retrospective of portraits of Mick Jagger, one of the worlds most photographed performers, was a highlight of the 2010 Arles photography festival. This book gathers together all the photographs from that exhibition. It spans Jagger's entire career.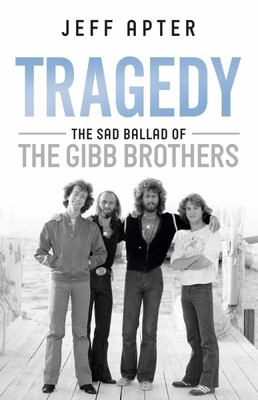 $19.99
NZD
Category: Music Biography
The rise and fall of the brothers Gibb is perhaps the greatest saga in Australian music history.Despite several rebirths in a career that spanned many decades, it seemed that tragedy followed the Gibbs like a curse. For every incredible career high there was a hefty personal downside: divorce, drunkenne ss and death seemed as synonymous with the Gibbs as falsetto harmonies, flares and multi-platinum record sales.Not long before his death, Robin made it clear that he believed the Gibbs had been forced to pay the highest possible cost for their success. 'All the tragedies my family has suffered is a kind of karmic price we are paying for all the fame and fortune we've had.'This is the story of the brothers' incredible careers and an examination of the Gibb 'curse', an all-too-human look at the rollercoaster ride of fame. ...Show more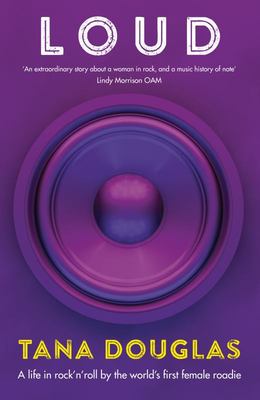 $35.00
NZD
Category: Music Biography | Reading Level: very good
 What goes on tour stays on tour - unless you're the the first woman roadie in the world At just fifteen, Tana Douglas ran away to the circus that was rock 'n' roll in the 1970s, taking a job with a young and upcoming band called AC/DC. While still a teenager she headed to the UK and later the US to wor k for a who's who of bands and artists. Life on the road was exhilarating, hard work, occasionally surreal but never dull, particularly when you're the only woman in the road crew and the #metoo movement is still 40 years away.   ...Show more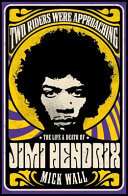 $27.99
NZD
Category: Music Biography
Jimmy was a down-at-heel guitarist in New York, relying on his latest lovers to support him while he tried to emulate his hero Bob Dylan. A black guy playing white rock music, he wanted to be all things to all people. But when Jimmy arrived in England and became Jimi, the cream of swinging London fell under his spell. It wasn't that Jimi could play with his teeth, play with his guitar behind his back. It was that he could really play. Journeying through the purple haze of idealism and paranoia of the sixties, Jimi Hendrix was the man who made Eric Clapton consider quitting, to whom Bob Dylan deferred on his own song 'All Along the Watchtower', who forced Miles Davis to reconsider his buttoned-down ways - and whose 'Star Spangled Banner' defined Woodstock. And when his star, which had burned so brightly, was extinguished far too young, his legend lived on in the music - and the intrigue surrounding his death. Eschewing the traditional rock-biography format, Two Riders Were Approaching is a fittingly psychedelic and kaleidoscopic exploration of the life and death of Jimi Hendrix - and a journey into the dark heart of the sixties. While the groupies lined up, the drugs got increasingly heavy and the dream of the sixties burned in the fire and blood of the Vietnam War, the assassination of Martin Luther King and the election of President Richard Nixon. Acclaimed writer Mick Wall, author of When Giants Walked the Earth, has drawn upon his own interviews and extensive research to produce an inimitable, novelistic telling of this tale - the definitive portrait of the Guitar God at whose altar other guitar gods worship. Jimi Hendrix's is a story that has been told many times before - but never quite like this. ...Show more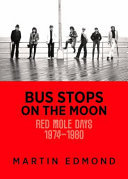 $40.00
NZD
Category: Music Biography | Reading Level: very good
Bus Stops on the Moon is a personal and a cultural history. As memoir, it is a sequel to The Dreaming Land (2015). A troubled and restless young Martin Edmond is on his way to becoming the wiser, older man who will sit down and write both narratives. As cultural history, the book gives us a participant' s-eye view of the early years of Alan Brunton and Sally Rodwell's avant-garde theatre troupe Red Mole. Formed in 1974, Red Mole performed Dadaesque cabaret, agit-prop, costume drama, street theatre, circus and puppetry, live music, and became a national sensation. They toured the country with Split Enz and travelled internationally. One of Red Mole's five founding principles was 'to escape programmed behaviour by remaining erratic'. They ticked that one off. In Bus Stops on the Moon Martin Edmond offers, with his customary elegance, a rich and entertaining picture of the high times and low lives of Red Mole. ...Show more