$24.99
NZD
Category: Music Biography
The best selling memoir, now in paperback!
$49.99
NZD
Category: Music Biography
From the rock legend turned master storyteller, this collection of non-fiction short stories is vintage Jimmy. Stories of adventure, misadventure, love and loss from the #1 bestselling author of the critically acclaimed memoirs Working Class Boy and Working Class Man. Outrageous, witty, warm and wise, K illing Time shares more than 40 yarns from an epic life - a dazzling collection of tall tales, out-takes and B-sides from one of Australia's finest storytellers. ...Show more
$27.99
NZD
Category: Music Biography
Flea, the iconic bassist and co-founder, alongside Anthony Kiedis, of the immortal Red Hot Chili Peppers finally tells his fascinating origin story, complete with all the dizzying highs and the gutter lows you'd expect from an LA street rat turned world-famous rock star. Michael Peter Balzary was born i n Melbourne, Australia, on October 16, 1962. His more famous stage name, Flea, and his wild ride as the renowned bass player for the Red Hot Chili Peppers was in a far and distant future. Little Michael from Oz moved with his very conservative, very normal family to Westchester, New York, where life as he knew it was soon turned upside down. His parents split up and he and his sister moved into the home of his mother's free-wheeling, jazz musician boyfriend - trading in rules, stability, and barbecues for bohemian values, wildness, and Sunday afternoon jazz parties where booze, weed, and music flowed in equal measure. There began Michael's life-long journey to channel all the frustration, loneliness, love, and joy he felt into incredible rhythm. When Michael's family moved to Los Angeles in 1972, his home situation was rockier than ever. He sought out a sense of belonging elsewhere, spending most of his days partying, playing basketball, and committing petty crimes. At Fairfax High School, he met another social outcast, Anthony Kiedis, who quickly became his soul brother, the yin to his yang, his partner in mischief. Michael joined some bands, fell in love with performing, and honed his skills. But it wasn't until the night when Anthony, excited after catching a Grandmaster Flash concert, suggested they start their own band that he is handed the magic key to the cosmic kingdom. Acid for the Children is as raw, entertaining and wildly unpredictable as its author. It's both a tenderly evocative coming of age story and a raucous love letter to the power of music and creativity ...Show more
$39.99
NZD
Category: Music Biography
It took me a lifetime to have the courage and the clarity to write my memoir. I want to tell the story of the moments - the ups and downs, the triumphs and traumas, the debacles and the dreams, that contributed to the person I am today. Though there have been countless stories about me throughout my car eer and very public personal life, it's been impossible to communicate the complexities and depths of my experience in any single magazine article or a ten-minute television interview. And even then, my words were filtered through someone else's lens, largely satisfying someone else's assignment to define me. This book is composed of my memories, my mishaps, my struggles, my survival and my songs. Unfiltered. I went deep into my childhood and gave the scared little girl inside of me a big voice. I let the abandoned and ambitious adolescent have her say, and the betrayed and triumphant woman I became tell her side. Writing this memoir was incredibly hard, humbling and healing. My sincere hope is that you are moved to a new understanding, not only about me, but also about the resilience of the human spirit. Love, Mariah ...Show more
$22.99
NZD
Category: Music Biography
Longlisted for the 2020 Andrew Carnegie Medals for Excellence This blazingly intimate biography of Janis Joplin establishes the Queen of Rock & Roll as the rule-breaking musical trailblazer and complicated, gender-bending rebel she was. Janis Joplin's first transgressive act was to be a white girl w ho gained an early sense of the power of the blues, music you could only find on obscure records and in roadhouses along the Texas and Louisiana Gulf Coast. But even before that, she stood out in her conservative oil town. She was a tomboy who was also intellectually curious and artistic. By the time she reached high school, she had drawn the scorn of her peers for her embrace of the Beats and her racially progressive views. Her parents doted on her in many ways, but were ultimately put off by her repeated acts of defiance. Janis Joplin has passed into legend as a brash, impassioned soul doomed by the pain that produced one of the most extraordinary voices in rock history. But in these pages, Holly George-Warren provides a revelatory and deeply satisfying portrait of a woman who wasn't all about suffering. Janis was a perfectionist: a passionate, erudite musician who was born with talent but also worked exceptionally hard to develop it. She was a woman who pushed the boundaries of gender and sexuality long before it was socially acceptable. She was a sensitive seeker who wanted to marry and settle down--but couldn't, or wouldn't. She was a Texan who yearned to flee Texas but could never quite get away--even after becoming a countercultural icon in San Francisco. Written by one of the most highly regarded chroniclers of American music history, and based on unprecedented access to Janis Joplin's family, friends, band mates, archives, and long-lost interviews, Janis is a complex, rewarding portrait of a remarkable artist finally getting her due. ...Show more
$45.00
NZD
Category: Music Biography
Eagles: Take It To The Limit is the fascinating inside story of one of the greatest rock bands of all time, written by one of music journalism's most influential voices. Ben Fong-Torres was at Rolling Stone magazine when the Eagles were a cover story in 1979. He followed the band's career, interviewed t hem himself, and even played in the now-famous Eagles vs Rolling Stone magazine softball match. Filled with anecdotes and insights spanning almost 50 years, Take It To The Limit follows the Eagles as the band changed line-up, toured the world, made the best-selling album in American history, split up, and finally reunited. Fully updated in anticipation of their 50th anniversary, this is an exceptional tribute to one of the great American bands.   ...Show more
$39.99
NZD
Category: Music Biography
Get the full story behind the Red Special, Brian May's hand-built guitar--a unique instrument that helped make May's musical dreams come true. In 1963, Brian May and his father Harold started to build the Red Special--an electric guitar meant to outperform anything commercially made. Here, Brian talks about of his one-of-a-kind instrument, from its creation on. He played it on every single Queen album and during the band's amazing shows: the roof of Buckingham Palace, Live Aid, the closing ceremony of the London 2012 Olympics . . . and beyond. Along with original diagrams, sketches, and notes, May has included a great selection of photographs of himself with the guitar--which was fully dismantled so it could be shot-- as well as close-ups and X-rays. ...Show more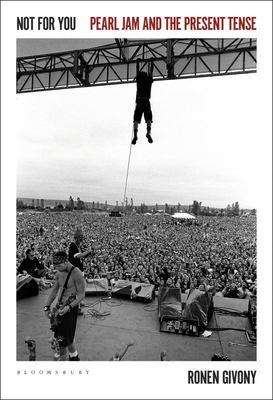 $40.99
NZD
Category: Music Biography
There has never been a band like Pearl Jam. The Seattle quintet has recorded 11 studio albums; sold 85 million records; played a 1,000 shows, in 50 countries; and had five different albums reach number one. But Pearl Jam's story is about much more than music. Through passion, integrity, and sheer force of will, they transcended several eras, and shaped the way a generation thought about music.   Not for You: Pearl Jam and the Present Tense is the first full-length biography of America's preeminent band, from Ten to Let's Play Two to Gigaton. A study of their role in history--from Operation Desert Storm to the Dixie Chicks; Jeremy to Columbine; Kurt Cobain to Chris Cornell; Ticketmaster to Trump--Not for You describes the band's origins and evolution, over thirty years of culture. It starts with their founding, and the eruption of grunge, in 1991; continues through the golden age (Vs., Vitalogy, No Code, and Yield); their middle period (Binaural, Riot Act); and the more divisive recent catalog. Along the way, it considers the band's idealism, activism, and impact, from "Better Man" to Body of War and the West Memphis Three.   More than the first critical study, Not for You is a letter to a famously obsessive fan base, in the spirit of Nick Hornby's Fever Pitch. It's an old-fashioned--if ambivalent--appreciation; a reflection on pleasure and guilt; and an essay on the nature of nostalgia, adolescence, and adulthood. Partly social history; partly autobiography; and entirely outspoken, discursive, and droll, Not for You follows Pearl Jam's odyssey, from the 1990s to the present. ...Show more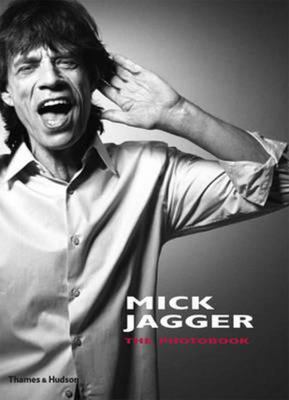 $19.99
NZD
Category: Music Biography
The retrospective of portraits of Mick Jagger, one of the worlds most photographed performers, was a highlight of the 2010 Arles photography festival. This book gathers together all the photographs from that exhibition. It spans Jagger's entire career.
$40.00
NZD
Category: Music Biography | Reading Level: very good
Bus Stops on the Moon is a personal and a cultural history. As memoir, it is a sequel to The Dreaming Land (2015). A troubled and restless young Martin Edmond is on his way to becoming the wiser, older man who will sit down and write both narratives. As cultural history, the book gives us a participant' s-eye view of the early years of Alan Brunton and Sally Rodwell's avant-garde theatre troupe Red Mole. Formed in 1974, Red Mole performed Dadaesque cabaret, agit-prop, costume drama, street theatre, circus and puppetry, live music, and became a national sensation. They toured the country with Split Enz and travelled internationally. One of Red Mole's five founding principles was 'to escape programmed behaviour by remaining erratic'. They ticked that one off. In Bus Stops on the Moon Martin Edmond offers, with his customary elegance, a rich and entertaining picture of the high times and low lives of Red Mole. ...Show more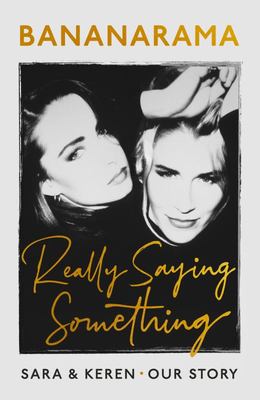 $38.00
NZD
Category: Music Biography
MUSIC, FAME AND A LIFELONG FRIENDSHIP. In the early eighties, best friends Sara Dallin and Keren Woodward arrived at the YWCA in London, with their sights set on careers in journalism and the media... but that wasn't to be. London was the most vibrant and culturally innovative of places, and within the whirl of clubs, parties and new friends, a chance meeting with former Sex Pistol Paul Cook changed everything. Moving into Malcolm McLaren's old office, they started rehearsing and singing background vocals for Paul's new band, before teaming up with Sara's college friend Siobhan, and forming their own group. It wasn't long before they'd made their first appearance on Top of the Pops, wearing clothes they'd made themselves, and not sure which camera to look at. Who could have imagined that this would be the birth of one of the biggest-selling female bands of all time? Bananarama! From a groundbreaking performance at The Brits, to sold-out world tours, party games with George Michael, hanging out with Andy Warhol in New York and a Guinness World Record, Bananarama's DIY-style and attitude inspired a generation, obliterating all previous notions of what a girl band was or could be. Whether opening up about the challenges of making it in a male dominated industry, balancing motherhood and fame, the hairstyles and TV interviews they'd rather forget, or the joys of writing and recording new music, Sara and Keren are honest, revealing and hilarious. Really Saying Somethingis the story of two friends who continue to pursue their dreams their way - and have a great time doing it. It is a celebration of determination and a lifelong friendship, with an unbeatable soundtrack. ...Show more
$49.99
NZD
Category: Music Biography
It took me a lifetime to have the courage and the clarity to write my memoir. I want to tell the story of the moments - the ups and downs, the triumphs and traumas, the debacles and the dreams, that contributed to the person I am today. Though there have been countless stories about me throughout my car eer and very public personal life, it's been impossible to communicate the complexities and depths of my experience in any single magazine article or a ten-minute television interview. And even then, my words were filtered through someone else's lens, largely satisfying someone else's assignment to define me. This book is composed of my memories, my mishaps, my struggles, my survival and my songs. Unfiltered. I went deep into my childhood and gave the scared little girl inside of me a big voice. I let the abandoned and ambitious adolescent have her say, and the betrayed and triumphant woman I became tell her side. Writing this memoir was incredibly hard, humbling and healing. My sincere hope is that you are moved to a new understanding, not only about me, but also about the resilience of the human spirit. Love, Mariah ...Show more