$15.99
NZD
Category: NZ Picture Books
A funny lift-the-flap story for Little Kiwi fans about pesky sounds and other 'reasons' not to get to sleep, by bestselling author Bob Darroch. Yikes, what's that noise? All Little Kiwi wants is to have a snooze, but his sister and her friend are having a sing-song. So off he goes to find a quiet spot for his nap. But there are other creatures making music, too . . . A funny and relatable tale for littlies about dealing with pesky sounds and other 'reasons' not to get to sleep, with Bob's signature humour always enjoyed on different levels by adults and kids. ...Show more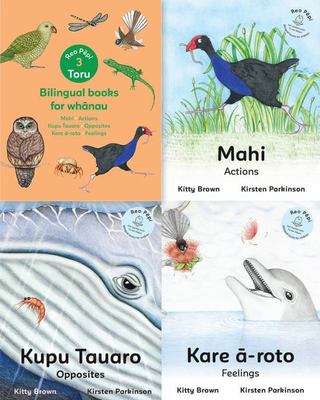 $49.99
NZD
Category: NZ Picture Books
Reo Pepi Toru Box set 3 introduces essential concepts for everyday use of Te Reo Maori and English. Includes three board books: Mahi (Actions) / Kupu Tauaro (Opposites) / Kare a-roto (Feelings)
$21.99
NZD
Category: NZ Picture Books
Wonky Donkey has a daughter with the same rambunctious spirit as her dad. Kids, parents and their loved ones will enjoy the hilarity and cumulative read-aloud fun. This cute little pint-sized donkey has beautiful long eyelashes, loves to listen to music, paints her hooves bright pink, sometimes has to g o pee-pee, loves to play piano, has a very cool spiky haircut . . . and sometimes smells a bit bad (like her Dad!). She's a blinky, funky, pinky . . . you know how it goes . . . dinky donkey! Wonky and Dinky become the perfect duo to get even more young children reading (and hopefully some more grandmothers, too)! ...Show more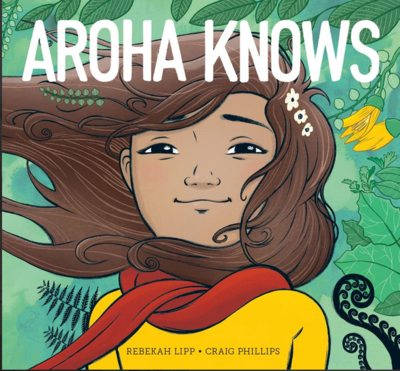 $20.00
NZD
Category: NZ Picture Books
Aroha knows that nature is there for you and for me. Spending time out in nature makes her feel all kinds of wonderful emotions. Throughout Aroha Knows, Aroha and her friends experience our amazing world and this picture book explores how it can benefit our wellbeing. Aroha Knows encourages children to feel connected to and find meaning in nature. ...Show more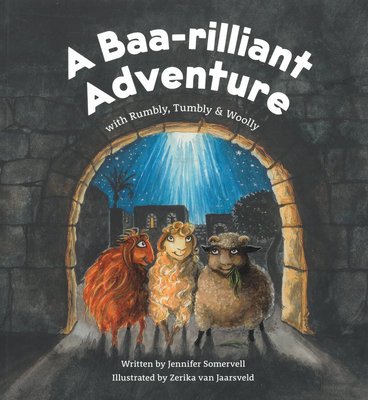 $21.95
NZD
Category: NZ Picture Books
A brilliant retelling of an ancient story. When an angel appears in a blaze of light, Rumbly, Tumbly and Woolly are terrified. But what happens to them when their excited shepherds run off to Bethlehem? An illustrated end section describes the historical setting in the ancient Middle East, the real nati vity, and sheep and shepherds of the time. "Beautifully illustrated and told with a dramatic twist" -Toni Shanks, Editor, Upstart magazine ...Show more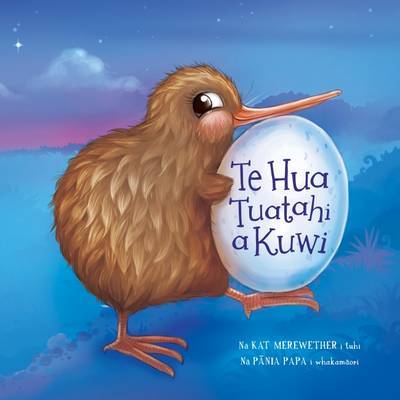 $19.99
NZD
Category: NZ Picture Books | Series: Kuwi the Kiwi
He kiwi ihupuku, he kiwi rangirua hoki a Kuwi. Kua whanau mai tana hua hou hei tiaki mana, i tana kotahi. Kaore ano ia kia tiaki hua... Kuwi is a young and confused kiwi who has found herself alone with her newly laid egg. She has never had an egg before... He paki ngahau, he paki whakaaroha tenei ma te kohungahunga. A funny and heart-warming story for the early learner. ...Show more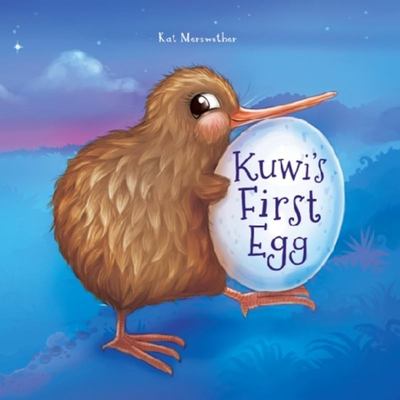 $19.99
NZD
Category: NZ Picture Books | Series: Kuwi the Kiwi
Find out how Kuwi the Kiwi looks after her newly laid egg. She knits a scarf, sings a waiata and takes it out to play but Egg doesn't seem too impressed. When the egg begins to crack Kuwi thinks she has not done a very good job - what can she do? Read this delightful imaginary story about a clueless kiw i looking after her egg. ...Show more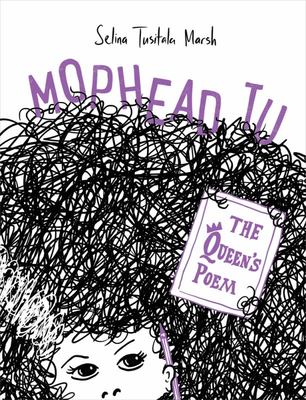 $24.99
NZD
Category: NZ Picture Books
In her bestselling Mophead, poet laureate and fast talking PI Selina Tusitala Marsh recounted her experience growing up Pasifika in Aotearoa and realising how her (and your) difference can make a difference. In Mophead Tu, Selina is crowned Commonwealth Poet and invited to perform for the Queen in Westm inster Abbey. But when someone at work calls her a 'sellout', Selina starts doubting herself. Can she stand with her people who struggled against the Queen . . . and serve the Queen? From the sinking islands in the south seas to the smoggy streets of London, Mophead Tu: The Queen's Poem is a hilariously thought-provoking take on colonial histories and one poet's journey to bridge the divide. Selina has to work out where she stands and how to be true to herself. She has to build a bridge from her sinking islands in the south seas to the smoggy streets of London. And she has to write a poem. None of it is easy. All of it is hilarious and moving. Featuring Megan and Harry, piglets and climate change, Mophead Tu: The Queen's Poem is colonialism 101 for kids. It will make you laugh and make you think. ...Show more
$19.99
NZD
Category: NZ Picture Books
A young boy who agrees to take care of a witch's shadow while she is on vacation finds that having two shadows creates some unexpected problems.

$18.99
NZD
Category: NZ Picture Books
The New Zealand Bumblebee Conservation Trust is delighted to be associated with the publication and message of this book by Rachel Weston. Welcome all to the wonderful world of bumblebees! We look forward to your help in growing the sounds of summer.
$20.00
NZD
Category: NZ Picture Books
Come along on a journey with Aroha, as she wards off nervousness, fear, worrying thoughts and apprehension with simple yet effective tools that everyone can use.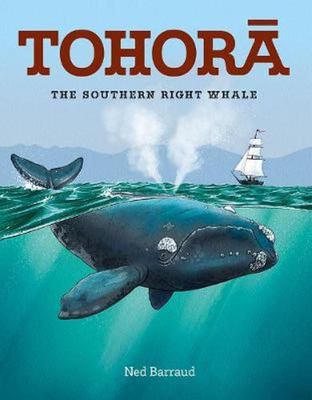 $19.99
NZD
Category: NZ Picture Books
Once, the mighty tohora, or southern right whale, was a common sight in winter off the coast of Aotearoa. But it proved to be an easy target for the 19th-century whalers, and was soon driven to the edge of extinction. In the 20th century, however, it became a protected species, and once commercial whali ng was virtually stopped, the southern right whale made a comeback. Ned Barraud recounts this moving story in this beautifully illustrated book, a heartening and optimistic tale for every New Zealand child. ...Show more