$21.99
NZD
Category: NZ Picture Books
Wonky Donkey has a daughter with the same rambunctious spirit as her dad. Kids, parents and their loved ones will enjoy the hilarity and cumulative read-aloud fun. This cute little pint-sized donkey has beautiful long eyelashes, loves to listen to music, paints her hooves bright pink, sometimes has to g o pee-pee, loves to play piano, has a very cool spiky haircut . . . and sometimes smells a bit bad (like her Dad!). She's a blinky, funky, pinky . . . you know how it goes . . . dinky donkey! Wonky and Dinky become the perfect duo to get even more young children reading (and hopefully some more grandmothers, too)! ...Show more
$21.99
NZD
Category: NZ Picture Books
The Grinny Granny Donkey is the third book from Craig Smith and Katz Cowley, the creative team behind the Scottish Granny internet sensation, The Wonky Donkey! At a time when bringing stories of laughter, hope, kindness and courage to children seems more important than ever, The Grinny Granny Donkey de livers a heartwarming hug and a dose of laugh-out-loud family fun in honour of grannies everywhere. This hee-haw funny story by Craig Smith and beautiful illustrations by Katz Cowley guarantee that The Grinny Granny Donkey will become a new favourite picture book. ...Show more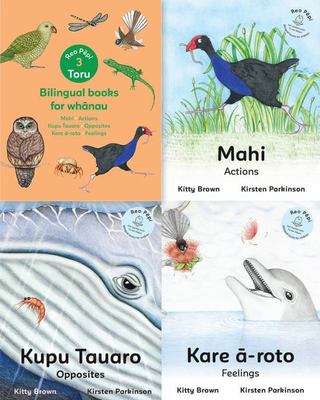 $49.99
NZD
Category: NZ Picture Books
Reo Pepi Toru Box set 3 introduces essential concepts for everyday use of Te Reo Maori and English. Includes three board books: Mahi (Actions) / Kupu Tauaro (Opposites) / Kare a-roto (Feelings)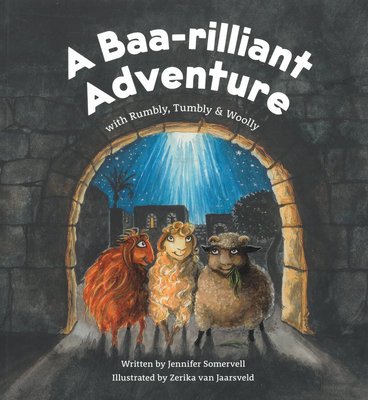 $21.95
NZD
Category: NZ Picture Books
A brilliant retelling of an ancient story. When an angel appears in a blaze of light, Rumbly, Tumbly and Woolly are terrified. But what happens to them when their excited shepherds run off to Bethlehem? An illustrated end section describes the historical setting in the ancient Middle East, the real nati vity, and sheep and shepherds of the time. "Beautifully illustrated and told with a dramatic twist" -Toni Shanks, Editor, Upstart magazine ...Show more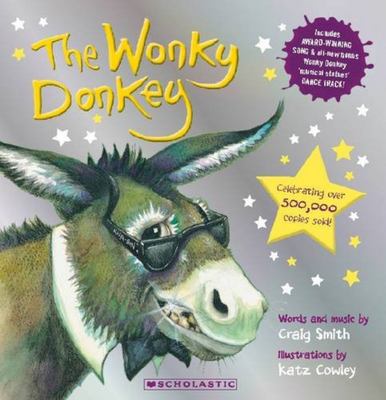 $21.99
NZD
Category: NZ Picture Books
A number one bestseller and arguably the fastest-selling thing on three legs, this very funny, cumulative song tells us something new about the donkey on each page, until we end up with a spunky, hanky-panky cranky stinky dinky lanky honky-tonky winky wonky donkey, which will have children in fits of la ughter! A special celebratory edition of this award-winning picture book.24-pp softcover plus audio CD. ...Show more

$24.99
NZD
Category: NZ Picture Books
Award-winning illustrator and author, Donovan Bixley returns with a new puzzle book in The Looky Book series. Travel through time and explore the history of Aotearoa within 11 awesome puzzles that are bursting with information.  How good are your counting skills? Could you find the moa hiding from the giant eagles? Can you help the children in the classroom find all the letters in the alphabet?  The Looky Book series continues with a hilarious 24-page puzzle book that takes a look through the history of New Zealand. Providing hours of quality fun for children aged five and up, with loads of extra details added in for adults. From bestselling New Zealand illustrator Donovan Bixley. ...Show more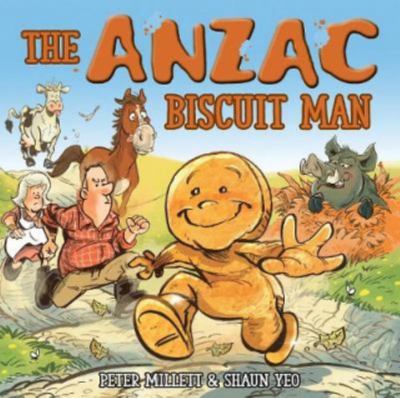 $19.99
NZD
Category: NZ Picture Books
Rattle your dags as fast as you can. You can't dunk me, I'm the Anzac Biscuit Man. Award-winning author Peter Millett and acclaimed cartoonist Shaun Yeo reimagine this classic tale with a uniquely local flavour! One day, an old couple who love baking fresh biscuits discover a recipe for an ANZAC Biscu it Man. Later that morning they hear a cry coming from the oven, Let me out! Let me out! It's hotter than a barbecue in here They open their oven and out jumps the ANZAC Biscuit Man! Can anyone catch this cheeky, baked runaway? ...Show more
$20.00
NZD
Category: NZ Picture Books
From award-winning New Zealand author, Craig Phillips, creator of The Adventures of Jack Scratch and Giants, Trolls, Witches, Beasts (winner of the Russell Clark Award for Illustration at the New Zealand Book Awards 2018).Come along on a journey with Aroha, as she wards off nervousness, fear, worrying t houghts and apprehension with simple yet effective tools that everyone can use. ...Show more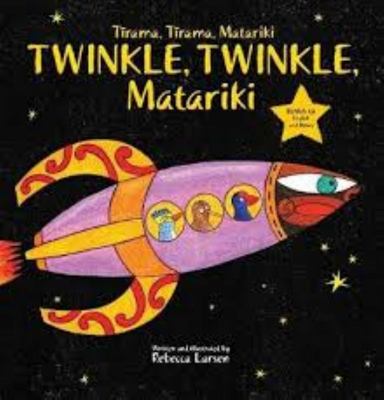 $19.99
NZD
Category: NZ Picture Books | Reading Level: near fine
Pukeko, Kiwi and Hoiho go for a walk through the forest. Join them while they explore, perform actions and sing.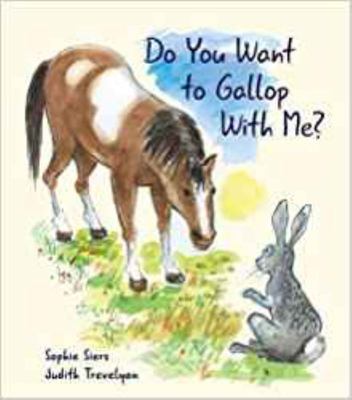 $19.99
NZD
Category: NZ Picture Books
Nibbles the pony loves to gallop and splash and prance. But who will play with him? Hedgehog is sleepy and his friend Tui is flying high. But who is this coming across the paddock? Maybe he has someone to play with after all ...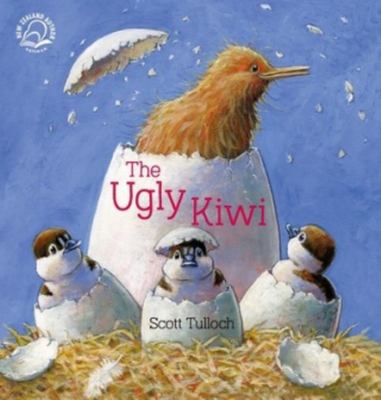 $19.99
NZD
Category: NZ Picture Books
Whoever heard of a bird that can't fly? And what about one that grunts like a pig? Kiwi must surely be the dullest, dumpiest bird there is. "Real" birds with colourful feathers and beautiful songs look down on poor little Kiwi from their lofty tree-top perches. But when danger comes silently slinking, t hey won't be laughing about Kiwi behind their wings any more. Kiwi shows them just what he's really made of. ...Show more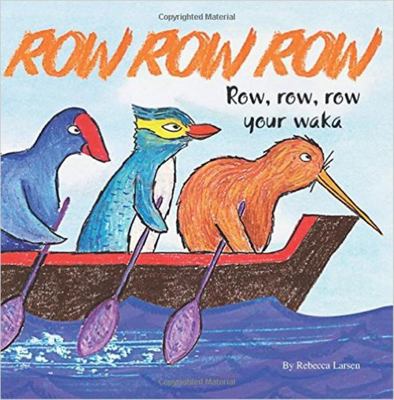 $19.99
NZD
Category: NZ Picture Books
New Zealand friends Pukeko, Kiwi and Hoiho go on a journey. Join them in their waka, perform actions and sing along while you row, row, row. With bonus CD, book and song in English and Maori. Maaori translation team: Justin Kereama, Tania Solomona Sung by Paul Inia Music by Richard Larsen