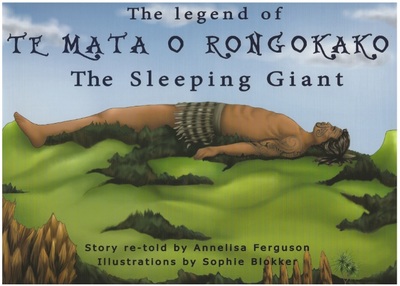 $29.99
NZD
Category: Picture Books
Rongokako is a giant who regularly terrorises the pā of the Heretaunga tribe, stealing their food and setting fire to the houses, until he falls in love with the chiefteness Hinerakau. The chief of the tribe asks Rongokako to bite a path through the hills to Waimarama before he'll consent to the marria ge, but the giant chokes on a piece of earth and dies, falling in such a way that the shape of the giant can still be seen today in the hills east of Havelock North. Suggested level: junior. ...Show more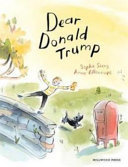 $27.99
NZD
Category: Picture Books
Sam has a problem. He has to share a room with his older brother and things aren't easy. When Sam sees Donald Trump on TV talking about `the wall' he realises a solution is at hand! But who knew that planning a wall could be so tricky? The letters that follow invite conversations about the question of l iving with others in times of conflict. The voice of the young boy show adults something of the nature of peace and good relationships. ...Show more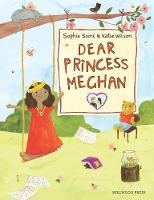 $24.99
NZD
Category: Picture Books
Dear Princess Meghan is a story about Emma, a young girl who is inspired by the actress's rise to royal status. With a new understanding that being on stage is a prerequisite to a royal career, Emma takes on the important role of Anne Boleyn in her school play. But, with her courtiers at home being diff icult and fellow actors forgetting their lines, Emma finds that becoming a royal is not as easy as it seems.... ...Show more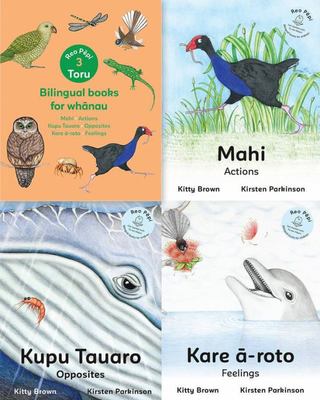 $49.99
NZD
Category: NZ Picture Books
Reo Pepi Toru Box set 3 introduces essential concepts for everyday use of Te Reo Maori and English. Includes three board books: Mahi (Actions) / Kupu Tauaro (Opposites) / Kare a-roto (Feelings)

$24.99
NZD
Category: NZ Picture Books
Award-winning illustrator and author, Donovan Bixley returns with a new puzzle book in The Looky Book series. Travel through time and explore the history of Aotearoa within 11 awesome puzzles that are bursting with information.  How good are your counting skills? Could you find the moa hiding from the giant eagles? Can you help the children in the classroom find all the letters in the alphabet?  The Looky Book series continues with a hilarious 24-page puzzle book that takes a look through the history of New Zealand. Providing hours of quality fun for children aged five and up, with loads of extra details added in for adults. From bestselling New Zealand illustrator Donovan Bixley. ...Show more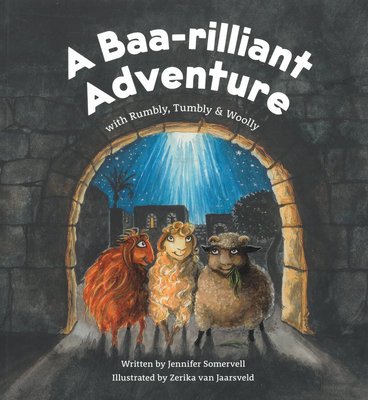 $21.95
NZD
Category: NZ Picture Books
A brilliant retelling of an ancient story. When an angel appears in a blaze of light, Rumbly, Tumbly and Woolly are terrified. But what happens to them when their excited shepherds run off to Bethlehem? An illustrated end section describes the historical setting in the ancient Middle East, the real nati vity, and sheep and shepherds of the time. "Beautifully illustrated and told with a dramatic twist" -Toni Shanks, Editor, Upstart magazine ...Show more
$17.99
NZD
Category: Picture Books
From the multi award-winning creator of the modern classic Meerkat Mail, this gorgeous festive treat is full of Christmas card flaps to lift, as Sunny the meerkat travels the world in the search of the perfect Christmas. A Sunday Times Book of the Year. Sunny wants a white Christmas, with a decorated tr ee, carols and sprouts for dinner . . . none of which he can see at home in the Kalahari desert. So off he heads to find the perfect Christmas elsewhere, before realizing that maybe Christmas isn't all about the trimmings. Emily Gravett's witty and heartwarming celebration of festive fun and family love shows that Christmas can be whatever you want it to be. ...Show more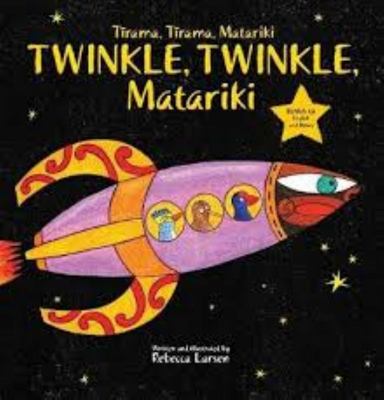 $19.99
NZD
Category: NZ Picture Books | Reading Level: near fine
Pukeko, Kiwi and Hoiho go for a walk through the forest. Join them while they explore, perform actions and sing.
$20.00
NZD
Category: Picture Books
Search for clues hidden in the pictures and help Hound to solve the riddle in this delightful return to the world of Puffin the Architect.I'm Hound! And I'm a sleuth.I solve all types of cases.I sniff and snuff until my nosedetects the clues and traces.Missing jewels, stolen cars -I always solve the cri me.My latest case arrived by post.Ha ha - detecting time!This gorgeous, multi-layered and engaging whodunnit by an award-winning writer has a delightful surprise at the end. Readers will love studying each action-packed illustration, poring over the details of Hound's secret passages and map, spotting the adorable animals lurking in the pictures, and finding the caterpillar hidden on every page. ...Show more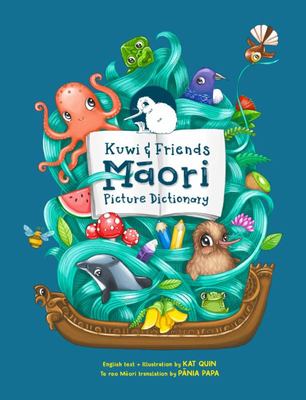 $34.99
NZD
Category: Picture Books
Beginners Māori Language Picture Dictionary, for the Whole Family. From the #1 bestselling and award-winning author and illustrator of the Kuwi the Kiwi series, Kat Merewether, comes a large scale, stunningly illustrated visual dictionary. Full of over 1000 basic words in te reo Māori and English, perfe ct for every New Zealander.  A fun, easy-to-use resource for those wanting to discover, learn and use everyday words in te reo Maori. The illustrations are designed to help with comprehension, particularly for younger learners. Visual cues can assist with retention of language, to recall spoken and written words.  68 fully illustrated pages, in a large format (265 x 366mm), in vibrant full colour, with over 1000 te reo Maori words, translated into English. Embedded with gorgeous Kuwi the kiwi (and friends) illustrations.  Designed for everyday use, in the whanau (family), kura (school) and for all New Zealanders. Ages 0-100+. A portion of each sale goes to charity Kiwis for Kiwi. ...Show more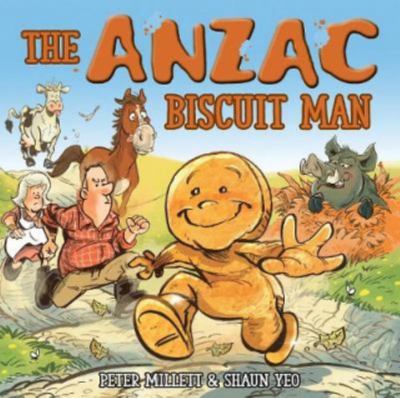 $19.99
NZD
Category: NZ Picture Books
Rattle your dags as fast as you can. You can't dunk me, I'm the Anzac Biscuit Man. Award-winning author Peter Millett and acclaimed cartoonist Shaun Yeo reimagine this classic tale with a uniquely local flavour! One day, an old couple who love baking fresh biscuits discover a recipe for an ANZAC Biscu it Man. Later that morning they hear a cry coming from the oven, Let me out! Let me out! It's hotter than a barbecue in here They open their oven and out jumps the ANZAC Biscuit Man! Can anyone catch this cheeky, baked runaway? ...Show more

Rockin' Robin (PB)
by Jimmie Thomas; Jay Lag'aia (Performed by)
$21.99
NZD
Category: Picture Books
Tweedle-lee-deedle-lee-dee, tweedle-lee-deedle-lee-dee, tweet, tweet, tweet tweet! Bop along to this classic hit, sung by Jay Lagaaia.