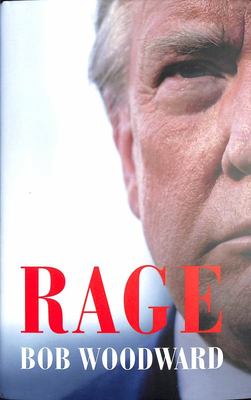 Rage
by Bob Woodward
$49.99
NZD
$55.00
(9% off)
Category: Political Commentary
Bob Woodward's new book, Rage, is an unprecedented and intimate tour de force of original reporting on the Trump presidency. Rage goes behind the scenes like never before, with stunning new details about early national security decisions and operations and Trump's moves as he faces a global pandemic, e conomic disaster and racial unrest. Woodward, the #1 internationally bestselling author of 13 #1 bestsellers, including Fear: Trump in the White House, shows Trump up close in his entirety before the 2020 presidential election. President Trump has said publicly that Woodward has interviewed him. What is not known is that Trump provided Woodward a window into his mind through a series of exclusive interviews. At key decision points, Rage shows how Trump's responses to the crises of 2020 were rooted in the instincts, habits and style he developed during his first three years as president. Rage draws from hundreds of hours of interviews with firsthand witnesses, as well as participants' notes, emails, diaries, calendars and confidential documents. Woodward obtained 25 personal letters exchanged between Trump and North Korean leader Kim Jong Un that have not been public before. Kim describes the bond between the two leaders as out of a "fantasy film," as the two leaders engage in an extraordinary diplomatic minuet. Rage will be the foundational account of the Trump presidency, its turmoil, contradictions and risks. It is an essential document for any voter seeking an accurate inside view of the Trump years - volatile and vivid.   ...Show more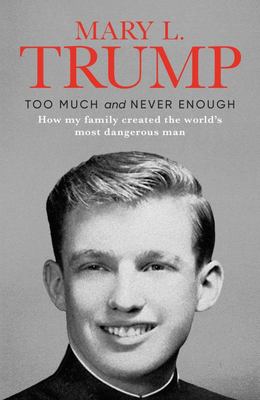 $37.99
NZD
Category: Political Commentary
In this revelatory, authoritative portrait of Donald J. Trump and the toxic family that made him, Mary L. Trump, a trained clinical psychologist and Donald's only niece, shines a bright light on the dark history of their family in order to explain how her uncle became the man who now threatens the world 's health, economic security and social fabric.   Mary Trump spent much of her childhood in her grandparents' large, imposing house in New York, where Donald and his four siblings grew up. She describes a nightmare of traumas, destructive relationships and a tragic combination of neglect and abuse. She explains how specific events and general family patterns created the damaged man who currently occupies the Oval Office, including the strange and harmful relationship between Fred Trump and his two oldest sons, Fred Jr. and Donald.   A first-hand witness, Mary brings an incisive wit and unexpected humour to sometimes grim, often confounding family events. She recounts in unsparing detail everything from her uncle Donald's place in the family spotlight and Ivana's penchant for regifting to her grandmother's frequent injuries and illnesses and the appalling way Donald, Fred Trump's favourite son, dismissed and derided him when he began to succumb to Alzheimer's.   Numerous pundits, armchair psychologists and journalists have sought to explain Donald Trump's lethal flaws. Mary Trump has the education, insight and intimate familiarity needed to reveal what makes Donald, and the rest of her clan, tick. She alone can recount this fascinating, unnerving saga, not just because of her insider's perspective but also because she is the only Trump willing to tell the truth about one of the world's most powerful and dysfunctional families.     ...Show more
$38.00
NZD
Category: Political Commentary
When news of the budding romance between a beloved English prince and an American actress broke, it captured the world's attention and sparked an international media frenzy. But while the Duke and Duchess of Sussex have continued to make headlines – from their engagement, wedding, and birth of their son Archie to their unprecedented decision to step back from their royal lives – few know the true story of Harry and Meghan. For the very first time, FINDING FREEDOM goes beyond the headlines to reveal unknown details of Harry and Meghan's life together, dispelling the many rumours and misconceptions that plague the couple on both sides of the pond. As members of the select group of reporters that cover the British Royal Family and their engagements, Omid Scobie and Carolyn Durand have witnessed the young couple's lives as few outsiders can. With unique access and written with the participation of those closest to the couple, FINDING FREEDOM is an honest, up-close, and disarming portrait of a confident, influential, and forward-thinking couple who are unafraid to break with tradition, determined to create a new path away from the spotlight, and dedicated to building a humanitarian legacy that will make a profound difference in the world. ...Show more
$40.00
NZD
Category: Political Commentary
An inspirational and practical book written by two high-achieving women, sharing the experience and advice of some of our most extraordinary women leaders, in their own words. From their broad experience on the world stage in politics, economics and global not-for-profits, Ngozi Okonjo-Iweala and Julia Gillard have some strong ideas about the impact of gender on the treatment of leaders. Women and Leadership takes a consistent and comprehensive approach to teasing out what is different for women leaders. Almost every year new findings are published about the way people see women leaders compared with their male counterparts. The authors have taken that academic work and tested it in the real world. The same set of interview questions were put to each leader in frank face-to-face interviews. Their responses were then used to examine each woman's journey in leadership and whether their lived experiences were in line with or different from what the research would predict. Women and Leadership presents a lively and readable analysis of the influence of gender on women's access to positions of leadership, the perceptions of them as leaders, the trajectory of their leadership and the circumstances in which it comes to an end. By presenting the lessons that can be learned from women leaders, Julia and Ngozi provide a road map of essential knowledge to inspire us all, and an action agenda for change that allows women to take control and combat gender bias. Featuring Jacinda Ardern, Hillary Clinton, Ellen Johnson Sirleaf, Theresa May, Michelle Bachelet, Joyce Banda, Erna Solberg, Christine Lagarde and more. ...Show more
$34.99
NZD
Category: Political Commentary
A REESE'S BOOK CLUB X HELLO SUNSHINE BOOK PICK THE NEW YORK TIMES BESTSELLER 'This book is my story about growing up in a Black girl's body.' From a leading voice on racial justice, an eye-opening account of growing up Black, Christian and female that exposes how white America's love affair with 'divers ity' so often falls short of its ideals. Austin Channing Brown's first encounter with a racialized America came at age seven, when she discovered her parents named her Austin to deceive future employers into thinking she was a white man. Growing up in majority-white schools and churches, Austin writes, 'I had to learn what it means to love Blackness,' a journey that led to a lifetime spent navigating America's racial divide as a writer, speaker and expert helping organisations practice genuine inclusion. In a time when nearly every institution (schools, churches, universities, businesses) claims to value diversity in its mission statement, Austin writes in breathtaking detail about her journey to self-worth and the pitfalls that kill our attempts at racial justice. Her stories bear witness to the complexity of America's social fabric and invite the reader to confront apathy, recognise God's ongoing work in the world and discover how Blackness-if we let it-can save us all. 'Austin Channing Brown introduces herself as a master memoirist. This book will break open hearts and minds. It's an example of how one woman can change the world by telling the truth about her life with unflinching, relentless courage' GLENNON DOYLE 'Most people say, "that books has legs"; I measure the impact of a book by how often I throw it across the room. [Austin's book] has serious wings. It broke me open' BRENE BROWN ...Show more
$26.00
NZD
Category: Political Commentary
'It is going to change the way in which we understand many modern debates about economics, politics, and society' Ha Joon Chang, author of 23 Things They Don't Tell You About Capitalism Over the past fifty years, the way we value what is 'good' and 'right' has changed dramatically. Behaviour that to ou r grandparents' generation might have seemed stupid, harmful or simply wicked now seems rational, natural, woven into the very logic of things. And, asserts Jonathan Aldred in this revelatory new book, it's economics that's to blame. Licence to be Bad tells the story of how a group of economics theorists changed our world, and how a handful of key ideas, from free-riding to Nudge, seeped into our decision-making and, indeed, almost all aspects of our lives. Aldred reveals the extraordinary hold of economics on our morals and values. Economics has corrupted us. But if this hidden transformation is so recent, it can be reversed. Licence to be Bad shows us where to begin. Over the past fifty years, the way we value what is 'good' and 'right' has changed dramatically. Behaviour that to our grandparents' generation might have seemed stupid, harmful or simply wicked now seems rational, natural, woven into the very logic of things. And, asserts Jonathan Aldred in this revelatory new book, it's economics that's to blame. Licence to be Bad tells the story of how a group of economics theorists changed our world, and how a handful of key ideas, from free-riding to Nudge, seeped into our decision-making and, indeed, almost all aspects of our lives. Aldred reveals the extraordinary hold of economics on our morals and values. Economics has corrupted us. But if this hidden transformation is so recent, it can be reversed. Licence to be Bad shows us where to begin. ...Show more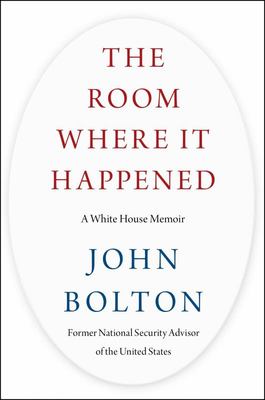 $39.99
NZD
Category: Political Commentary
Trump's National Security Advisor took detailed notes. The result is the most comprehensive and substantial account of the Trump Administration from a senior advisor who had served three previous presidents over 30 years, with stunning revelations about happened inside the most powerful room in the nati on. John Bolton served as National Security Advisor to President Donald Trump for 519 days. A seasoned public servant who had previously worked for Presidents Reagan, Bush #41, and Bush #43, Bolton brought to the administration thirty years of experience in international issues and a reputation for tough, blunt talk. In his memoir, he offers a substantive and factual account of his time in the room where it happened. ...Show more
$16.99
NZD
Category: Political Commentary
How fascist are you? A sharp, provocative conversation-starter about the authoritarian in all of us.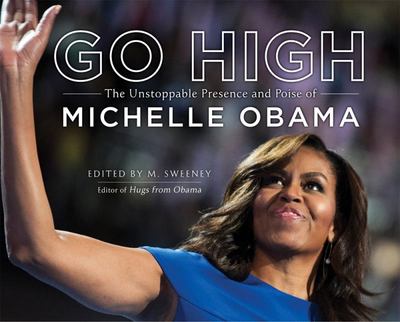 $34.99
NZD
Category: Political Commentary
Believe in the America that reaches higher. Go High is a photographic collection of First Lady Michelle Obama's warmth, wisdom, and belief in a future that is bright. As you move along these pages, you will find moments in time that spotlight Michelle Obama's compassion, verve, and dynamic approach to unifying people from all walks of life. Beside these photographs of our 44th First Lady are some of her most compelling words--her earnest expression that the United Statesof America is a place of unity, fairness, vitality, and optimism. Take a nostalgic look back through Michelle Obama's heartfelt embrace of the American people, and her persistent encouragement to always lift one another up, reach higher, and rise to the occasion. ...Show more
$24.99
NZD
Category: Political Commentary | Series: Wellcome Ser. | Reading Level: very good
For most of human history, death was a common, ever-present possibility. It didn't matter whether you were five or fifty - every day was a roll of the dice. But now, as medical advances push the boundaries of survival further each year, we have become increasingly detached from the reality of being mort al. So here is a book about the modern experience of mortality - about what it's like to get old and die, how medicine has changed this and how it hasn't, where our ideas about death have gone wrong. With his trademark mix of perceptiveness and sensitivity, Atul Gawande outlines a story that crosses the globe, as he examines his experiences as a surgeon and those of his patients and family, and learns to accept the limits of what he can do.Never before has aging been such an important topic. The systems that we have put in place to manage our mortality are manifestly failing; but, as Gawande reveals, it doesn't have to be this way. The ultimate goal, after all, is not a good death, but a good life - all the way to the very end.Published in partnership with the Wellcome Collection.WELLCOME COLLECTIONWellcome Collection is a free museum and library that aims to challenge how we think and feel about health. Inspired by the medical objects and curiosities collected by Henry Wellcome, it connects science, medicine, life and art. Wellcome Collection exhibitions, events and books explore a diverse range of subjects, including consciousness, forensic medicine, emotions, sexology, identity and death. Wellcome Collection is part of Wellcome, a global charitable foundation that exists to improve health for everyone by helping great ideas to thrive, funding over 14,000 researchers and projects in more than 70 countries.wellcomecollection.org ...Show more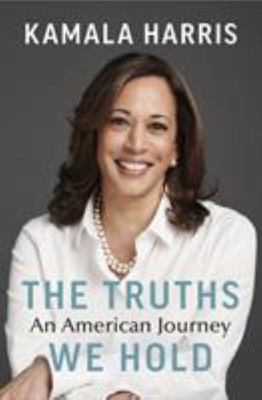 $40.00
NZD
Category: Political Commentary
A New York Times bestseller From one of America's most inspiring political leaders, a book about the core truths that unite us, and the long struggle to discern what those truths are and how best to act upon them, in her own life and across the life of our country. Senator Kamala Harris's commitment to speaking truth is informed by her upbringing. The daughter of immigrants, she was raised in an Oakland, California community that cared deeply about social justice; her parents--an esteemed economist from Jamaica and an admired cancer researcher from India--met as activists in the civil rights movement when they were graduate students at Berkeley. Growing up, Harris herself never hid her passion for justice, and when she became a prosecutor out of law school, a deputy district attorney, she quickly established herself as one of the most innovative change agents in American law enforcement. She progressed rapidly to become the elected District Attorney for San Francisco, and then the chief law enforcement officer of the state of California as a whole. Known for bringing a voice to the voiceless, she took on the big banks during the foreclosure crisis, winning a historic settlement for California's working families. Her hallmarks were applying a holistic, data-driven approach to many of California's thorniest issues, always eschewing stale "tough on crime" rhetoric as presenting a series of false choices. Neither "tough" nor "soft" but smart on crime became her mantra. Being smart means learning the truths that can make us better as a community, and supporting those truths with all our might. That has been the pole star that guided Harris to a transformational career as the top law enforcement official in California, and it is guiding her now as a transformational United States Senator, grappling with an array of complex issues that affect her state, our country, and the world, from health care and the new economy to immigration, national security, the opioid crisis, and accelerating inequality. By reckoning with the big challenges we face together, drawing on the hard-won wisdom and insight from her own career and the work of those who have most inspired her, Kamala Harris offers in THE TRUTHS WE HOLD a master class in problem solving, in crisis management, and leadership in challenging times. Through the arc of her own life, on into the great work of our day, she communicates a vision of shared struggle, shared purpose, and shared values. In a book rich in many home truths, not least is that a relatively small number of people work very hard to convince a great many of us that we have less in common than we actually do, but it falls to us to look past them and get on with the good work of living our common truth. When we do, our shared effort will continue to sustain us and this great nation, now and in the years to come. ...Show more
$24.99
NZD
Category: Political Commentary | Series: Word Cloud Classics Ser.
The pen is mightier than the sword, and this pen helped bring about the American Revolution.   Thomas Paine is one of history's most renowned thinkers and was indispensible to both the American and French revolutions. The three works included, Common Sense, The Rights of Man, and The Age of Reason, ar e among his most famous publications. Paine is probably best known for his hugely popular pamphlet, Common Sense, which swayed public opinion in favor of American independence from England. The Rights of Man and The Age of Reason further advocated for universal human rights, a republican instead of monarchical government, and truth and reason in politics. The works of this moral visionary, whose ideas are as relevant today as ever, are now available as part of the Word Cloud Classics series, providing a stylish and affordable addition to any library. ...Show more