$24.99
NZD
Category: Young Adult Fiction | Series: Skulduggery Pleasant
The thirteenth thrilling novel in the internationally bestselling Skulduggery Pleasant series, SEASONS OF WAR will test the Skeleton Detective and Valkyrie like never before... War is coming. To avert catastrophe, Skulduggery and Valkyrie are sent on a secret mission that takes them away from everything they know, to a forsaken land of magic and grim, unrelenting terror. It is here that Valkyrie will have to fight the hardest -- not only against the enemies who want her dead, but also against her own self-destructive impulses. It's only by crawling through darkness that she'll be able to once again stand in the light... ...Show more
$23.99
NZD
$29.99
(20% off)
Category: Young Adult Fiction | Series: Hunger Games
Ambition will fuel him. Competition will drive him. But power has its price. It is the morning of the reaping that will kick off the tenth annual Hunger Games. In the Capitol, 18-year-old Coriolanus Snow is preparing for his one shot at glory as a mentor in the Games. The once-mighty house of Snow has fallen on hard times, its fate hanging on the slender chance that Coriolanus will be able to outcharm, outwit and outmaneuver his fellow students to mentor the winning tribute. The odds are against him. He's been given the humiliating assignment of mentoring the female tribute from District 12, the lowest of the low. Their fates are now completely intertwined — every choice Coriolanus makes could lead to favour or failure, triumph or ruin. Inside the arena, it will be a fight to the death. Outside the arena, Coriolanus starts to feel for his doomed tribute... and must weigh his need to follow the rules against his desire to survive no matter what it takes. THE BALLAD OF SONGBIRDS AND SNAKES revisits the world of Panem sixty-four years before the events of The Hunger Games, starting on the morning of the reaping of the Tenth Hunger Games. On returning to the world of The Hunger Games, Suzanne Collins said, "With this book, I wanted to explore the state of nature, who we are, and what we perceive is required for our survival. The reconstruction period ten years after the war, commonly referred to as the Dark Days - as the country of Panem struggles back to its feet - provides fertile ground for characters to grapple with these questions and thereby define their views of humanity." ...Show more

$19.99
NZD
Category: Young Adult Fiction
The highly-anticipated finale to the New York Times bestselling 5th Wave series. The enemy is Other. The enemy is us. They re down here, they re up there, they re nowhere. They want the Earth, they want us to have it. They came to wipe us out, they came to save us. 
If Only
by Adele Broadbent
$24.00
NZD
Category: Young Adult Fiction
K's first real try at breaking the rules proves to be a bit of disaster. The constant wondering what might have happened if only she had chosen differently. But then that disaster meant she met a boy, she learnt the truth, and she just might get to save a life – the life of a whale. Family secrets once again come to the fore in this new novel from Adele Broadbent, launched in support of Project Jonah. Themes of first love, pushing the boundaries of parental control, the consequences of small lies, and the mate-ships formed through Project Jonah. ...Show more
$28.99
NZD
Category: Young Adult Fiction | Series: The\After Ser.
Tessa is a good girl with a sweet, reliable boyfriend back home. She's got direction, ambition, and a mother who's intent on keeping her that way. But she's barely moved into her freshman dorm when she runs into Hardin. With his tousled brown hair, cocky British accent, tattoos, and lip ring, Hardin is cute and different from what she's used to. But he's also rude - to the point of cruelty, even. For all his attitude, Tessa should hate Hardin. And she does - until she finds herself alone with him in his room. Something about his dark mood grabs her, and when they kiss it ignites within her a passion she's never known before. He'll call her beautiful, then insist he isn't the one for her and disappear again and again. Despite the reckless way he treats her, Tessa is compelled to dig deeper and find the real Hardin beneath all his lies. He pushes her away again and again, yet every time she pushes back, he only pulls her in deeper. Tessa already has the perfect boyfriend. So why is she trying so hard to overcome her own hurt pride and Hardin's prejudice about nice girls like her? Unless...could this be love? ...Show more
$18.99
NZD
Category: Young Adult Fiction | Series: Lara Jean
Lara Jean didnt expect to really fall for Peter. She and Peter were just pretending. Except suddenly they werent. Now Lara Jean is more confused than ever. When another boy from her past returns to her life, Lara Jeans feelings for him return too. Can a girl be in love with two boys at once? In this cha rming and heartfelt sequel to the New York Times bestseller To All the Boys I've Loved Before, we see first love through the eyes of the unforgettable Lara Jean. Love is never easy, but maybe thats part of what makes it so amazing.   ...Show more
$17.99
NZD
Category: Young Adult Fiction | Series: Skulduggery Pleasant | Reading Level: 11+
Meet Skulduggery Pleasant: detective, sorcerer, warrior. Oh yeah. And dead. Stephanie's uncle Gordon is a writer of horror fiction. But when he dies and leaves her his estate, Stephanie learns that while he may have written horror, it certainly wasn't fiction. Pursued by evil forces intent on recovering a mysterious key, Stephanie finds help from an unusual source - the wisecracking skeleton of a dead wizard. When all hell breaks loose, it's lucky for Skulduggery that he's already dead. Though he's about to discover that being a skeleton doesn't stop you from being tortured, if the torturer is determined enough. And if there's anything Skulduggery hates, it's torture... Will evil win the day? Will Stephanie and Skulduggery stop bickering long enough to stop it? One thing's for sure: evil won't know what's hit it. ...Show more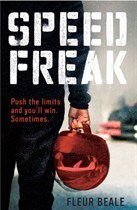 $7.99
NZD
$20.00
(60% off)
Category: Young Adult Fiction
Racing. Winning. That's all that matters in this exciting teen story about driving competitively. Fifteen-year-old Archie Barrington is a top kart driver, aiming to win the Challenge series and its ultimate prize of racing in Europe. He loves the speed, the roar of the engine, the tactics and the thrill of racing to the limits. Craig is his main rival, and there's also Silver, who drives likes she's got a demon inside. Archie knows he'll need all his skill and focus to win. But sometimes, too, you need plain old luck. Can Archie overcome the odds and win? ...Show more
Five Feet Apart
by Rachael Lippincott (with Mikki Daughtry & Tobias Iaconis)
$22.99
NZD
Category: Young Adult Fiction | Reading Level: teen 13+
In this moving story that's perfect for fans of John Green's The Fault in Our Stars, two teens fall in love with just one minor complication--they can't get within five feet of each other without risking their lives. Can you love someone you can never touch? Stella Grant likes to be in control--even t hough her totally out of control lungs have sent her in and out of the hospital most of her life. At this point, what Stella needs to control most is keeping herself away from anyone or anything that might pass along an infection and jeopardize the possibility of a lung transplant. Six feet apart. No exceptions. The only thing Will Newman wants to be in control of is getting out of this hospital. He couldn't care less about his treatments, or a fancy new clinical drug trial. Soon, he'll turn eighteen and then he'll be able to unplug all these machines and actually go see the world, not just its hospitals. Will's exactly what Stella needs to stay away from. If he so much as breathes on Stella she could lose her spot on the transplant list. Either one of them could die. The only way to stay alive is to stay apart. But suddenly six feet doesn't feel like safety. It feels like punishment. What if they could steal back just a little bit of the space their broken lungs have stolen from them? Would five feet apart really be so dangerous if it stops their hearts from breaking too? ...Show more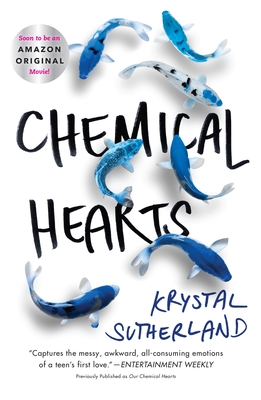 $24.00
NZD
Category: Young Adult Fiction
Henry Page has never been in love. The slo-mo, can't-eat-can't-sleep kind of love he's been hoping for just hasn't been on the cards-at least not yet. Henry's too busy trying to get into a semi-decent college and become editor of his school newspaper, a dream three years in the making. The rest of his spare time he spends with his best friends, Lola and Murray, playing video games and advising them on their own sordid love lives. Then he meets Grace Town, the elusive new girl in school, who wears oversized boys' clothing, walks with a cane, rarely seems to shower, and is hiding crushing secrets. She's hardly who Henry expected his dream girl to be, but when the two are chosen to edit the paper together, sparks fly. After all this time, Henry's about to learn firsthand just how disastrous the road to first love can be-and that sometimes it's the detours that end up mattering much more. A brilliant novel from the author of A Semi-Definitive List of Worst Nightmaresthat is equal parts humour and heartbreak, Krystal Sutherland's Our Chemical Heartsis a potent reminder of the bittersweet bliss that is first love. ...Show more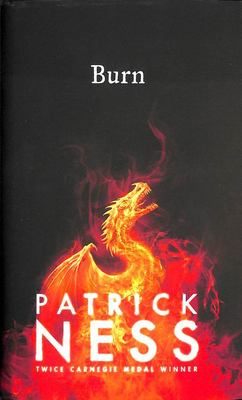 $28.00
NZD
Category: Young Adult Fiction | Reading Level: 14+
An all-consuming story of revenge, redemption and dragons from the twice Carnegie Medal-winner Patrick Ness. "On a cold Sunday evening in early 1957, Sarah Dewhurst waited with her father in the parking lot of the Chevron Gas Station for the dragon he'd hired to help on the farm." This dragon, Kazimir , has more to him than meets the eye. Sarah can't help but be curious about him, an animal who supposedly doesn't have a soul but is seemingly intent on keeping her safe from the brutal attentions of Deputy Sheriff Emmett Kelby. Kazimir knows something she doesn't. He has arrived at the farm because of a prophecy. A prophecy that involves a deadly assassin, a cult of dragon worshippers, two FBI agents – and somehow, Sarah Dewhurst herself. From the bestselling author of the Chaos Walking trilogy comes a heart-stopping story of fanaticism, hope, bravery and impossible second chances, set in a world on the very brink of its own destruction.   ...Show more
$29.99
NZD
Category: Young Adult Fiction | Series: Chosen Ones Ser.
SAVING THE WORLD ONCE MADE THEM HEROES. SAVING IT AGAIN MIGHT DESTROY THEM. Fifteen years ago, five ordinary teenagers were singled out by a prophecy to take down an impossibly powerful entity wreaking havoc across North America. He was known as the Dark One, and his weapon of choice - catastrophic even ts known as Drains - leveled cities and claimed thousands of lives. The Chosen Ones, as the teens were known, gave everything they had to defeat him. After the Dark One fell, the world went back to normal . . . for everyone but them. After all, what do you do when you're the most famous people on Earth, your only education was in magical destruction, and your purpose in life is now fulfilled? Of all the five, Sloane has had the hardest time adjusting. Everyone else blames the PTSD - and her huge attitude problem - but really, she's hiding secrets from everyone . . . secrets that keep her tied to the past and alienate her from the only four people in the world who understand her. On the tenth anniversary of the Dark One's defeat, something unthinkable happens: one of the Chosen Ones dies. When the others gather for the funeral, they discover the Dark One's ultimate goal was much bigger than they, the government, or even prophecy could have foretold - bigger than the world itself. And this time, fighting back might take more than Sloane has to give.       ...Show more