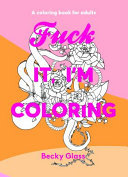 $22.99
NZD
Category: Adult Colouring-In
Coloring in is one of best ways to soothe anxiety and eliminate stress. This therapeutic adult coloring book, features more than 45 beautiful hand-drawn illustrations. Release stress as you work through Fuck It, I'm Coloring that reveals swear words as you color and enjoy the cathartic power of coloring in the things you want to say out loud. ...Show more
$29.99
NZD
Category: Adult Colouring-In
Color your way through the kaleidoscopic career of David Bowie and his alter ego Ziggy Stardust in this one-of-a-kind coloring book. From the unauthorized and New York Times best-selling graphic novel Bowie: Stardust, Rayguns & Moonage Daydreams comes a brand-new coloring experience. With stunning artwork from award-winning artist Michael Allred, this book gives fans the unique opportunity to color their favorite comic pages straight from the graphic novel itself. Drawing inspiration on everything from David Bowie's glamorous fashion style to his dazzling stage performances and iconic album covers, this coloring book is a David Bowie fan's dream come true. Get ready to immerse yourself once again in Michael Allred's dazzling homage to one of the most influential pop stars of all time in this intricate coloring book, providing guaranteed creative fun and relaxation. ...Show more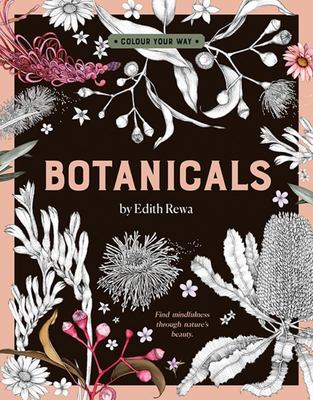 $18.00
NZD
Category: Adult Colouring-In | Series: Colour Your Way Ser.
Colour Your Way: Botanicals by Edith Rewa is a gorgeous colouring book showcasing the unique flora of Australia as seen through the eyes of textile designer and illustrator Edith Rewa. Includes 80 pages of blank colouring-in artwork to help you find mindfulness through nature's beauty.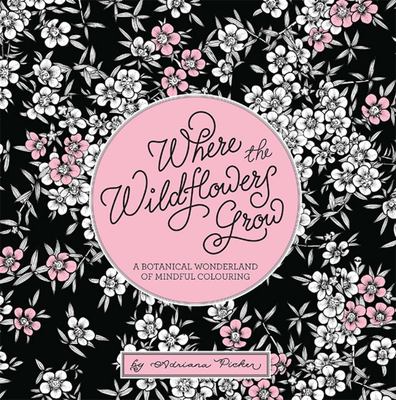 $19.99
NZD
Category: Adult Colouring-In
Tiptoe through the wildflowers to discover a world of intricate botanical illustrations, courtesy of botanical master, Adriana Picker. These unique Australian floral shapes are beautifully rendered on the page, allowing you to sit back and immerse yourself in nature as you enjoy the therapeutic benefits of this popular artistic pastime. ...Show more
$22.99
NZD
Category: Adult Colouring-In
Anti-stress: meditation through colouring provides an easily used meditative technique to relax - which everyone can do - by using the unique technique of PATTERN, REPETITION, SINGLE FOCUS and CREATIVITY with no COMPETITIVE pressure in colouring-in. Anti-stress taps into your own powerful inner resource s controlled by your brain, to combat stress by engaging in an activity it remembers as both creative and relaxing - colouring in a meditative way that moves your brain to a more restful state. Our brains can often be overwhelmed by the speed of life and bombardment of information. It is essential for our health and wellbeing to be able to draw upon our own resources to deal with stress when it comes along. While there are colouring books of every description available, Anti-stress is drawn from the science behind using colouring to reduce stress.   ...Show more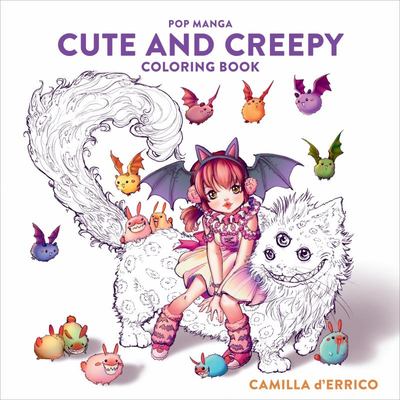 $35.00
NZD
Category: Adult Colouring-In
The characters, animals, and monsters in this manga-inspired adult coloring book from a mega-popular Pop Surrealist artist are so cute they're scary   Pop Surrealism superstar Camilla d'Errico returns with an adult coloring book featuring her one-of-a-kind, manga-influenced artwork that fans and art collectors around the world clamor for and amass. Pop Manga Cute and Creepy Coloring Book shines a light on the darker side of her art, offering devotees and coloring enthusiasts her signature take on monster girls, ghosts, and the undead; spooky double-page spreads; and stunning, surreal, wallpaper-like designs perfect for decorating your haunted houses.   One of the few adult coloring books to feature artwork by an artist at the top of her field, Pop Manga Cute and Creepy Coloring Book gives readers a chance to collaborate with a notable artist and create unique collectible pieces they'll want to share with friends. ...Show more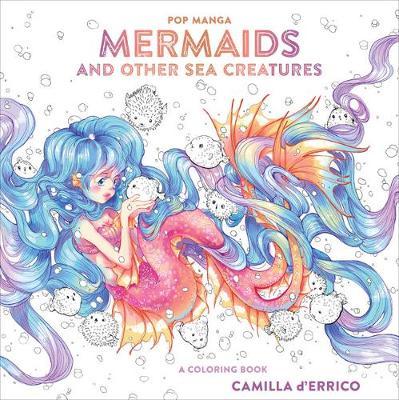 $37.00
NZD
Category: Adult Colouring-In
Following the success of her first colouring book, Pop Manga Coloring Book, artist Camilla d'Errico takes fans beneath the waves with 70 black-and-white images of beloved characters from undersea fairy tales and myths in this stunning coloring book. Along with beautiful and haunting images of mermaids, d'Errico also includes many-tentacled krakens, giant seahorses, narwhals, and more in pieces that you'll want to start colouring as soon as you open the book. Select pieces include designed, patterned backgrounds to keep colorists working away hour after hour in this underwater kingdom of cute. ...Show more
$37.00
NZD
Category: Adult Colouring-In
Manga artist and Pop Surrealism superstar Camilla d'Errico presents her first ever adult coloring book, filled with portraits, patterns, and the stunning artwork her fans and collectors have come to love. This one-of-a-kind book offers you the opportunity to collaborate with d'Errico, adding your color s to her gorgeous black and white linework. Featuring everything from haunting and surreal character portraits to pages filled with patterns and designs all rendered in d'Errico's inimitable style, Pop Manga Coloring Book is guaranteed to provide hours of coloring fun and excitement. ...Show more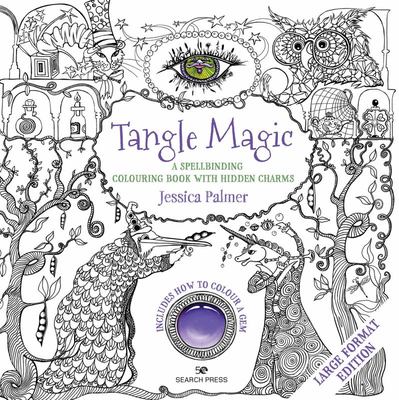 $24.99
NZD
Category: Adult Colouring-In
Jessica Palmer, illustrator and papercutter, has created 75 pages of enchanting hand-drawn pictures for you to colour and lose yourself in. The images all have a magical theme, and each one includes a hidden charm intricately worked into the design for readers to discover and colour in. The book will in clude designs that fit on a single page as well as those that extend across a double-page spread. Some of the designs fill the entire page and others sit within it. There is also a page on 'how to colour a gem'. High quality paper means that there is no show-through. ...Show more
$22.99
NZD
Category: Adult Colouring-In | Series: Kerby Rosanes Extreme Colouring Ser.
Following the international success of Animorphia, which sold in 10 territories before the book was completed, comes Imagimorphia, a strange and amazing colouring and doodling challenge from talented artist Kerby Rosanes. Kerby's unique and ground-breaking black-and-white-line style lends the book wide cross-over appeal and will attract fans of all ages. Animals and objects are formed from weird and wonderful things. The intricate compositions are filled with mind-boggling detail and there are objects hidden throughout the book to find. ...Show more
$27.99
NZD
Category: Adult Colouring-In
An abundance of fascinating florals awaits in the gorgeous new colouring book from Johanna Basford. Join 'colourist queen' Johanna Basford on a floral adventure around the world and beyond, into the realms of fantasy and imagination. This sensational new colouring book is filled with countless new bloo ms and blossoms, from floating gardens of water poppies in South Africa to delicate cosmos in Japan, ready for you to discover and bring to life in colour. Get ready to show your colours! Johanna has picked a crisp ivory paper that accentuates and compliments your chosen colour palette. The smooth, untextured pages allows for beautiful blending or gradient techniques with coloured pencils, or are perfect for pens, allowing the nib to glide evenly over the surface without feathering. ...Show more
$27.99
NZD
Category: Adult Colouring-In
"From the international bestselling creator of Lost Oceancomes a beautiful new colouring book that takes you on a wondrous expedition through the jungle. Follow ink evangelist and queen of adult colouring, Johanna Basford down an inky trail through Magical Jungleand discover a forgotten world of flora a nd fauna just waiting to be coloured in. Through intricate pen and ink illustrations, colour-inners of all ages are invited to explore an exotic rainforest teeming with creatures large and small. Encounter speckled tree frogs and dainty hummingbirds, prowling tigers and playful monkeys. Let your imagination run wild in the leafy treetop canopy or find yourself drawn to the delicate world of sensational blossoms and tropical plants below. There are ancient relics to be found along the way, each one leading toward the mystical treasure hidden at the heart of the magical jungle. Only the bravest, most inquisitive colourers will discover what lies hidden at the end of this inky quest. For Magical JungleJohanna has picked a crisp ivory paper that accentuates and compliments your chosen colour palette. The smooth, untextured pages allows for beautiful blending or gradient techniques with coloured pencils, or are perfect for pens, allowing the nib to glide evenly over the surface without feathering." ...Show more