$12.99
NZD
Category: Adult Colouring-In | Series: Millie Marotta
A wonderful portable edition of Millie Marotta's Curious Creatures from the the Sunday Times and international bestseller Millie Marotta. Lose yourself in the fascinating world of Millie's Curious Creatures. Millie has researched beasts of all shapes and sizes from all over the world, and illustrated t hose with amazing survival skills, intriguing behaviours and - of course - beautiful plumage and patterns.  Millie's intricate style of illustration encourages you to make your own mark, whether it's adding colour to a mandarinfish or adding feathers to a kiwi. There's the mimic octopus and the giant squid, the sleepy sloth and the long-eared jerboa, even the otherwordly narwhal - all waiting to be brought alive with glorious colour. Now in a handy pocket size, this book is perfect for anyone looking for a creative outlet or a mindful and relaxing activity on the go.   ...Show more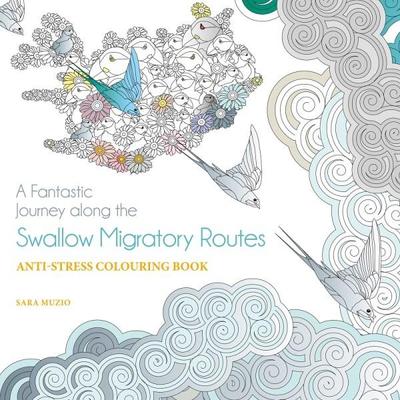 $21.99
NZD
Category: Adult Colouring-In
Swallows are widely spread across the five continents and their coming back in the skies, at the end of their annual migration route, marks the change of season in the collective imagination. In this coloring book, featuring drawings by Sara Muzio, an artist with a ten-year-long experience in graphic an d design, you will follow a swallow's journey all over the world and discover different environments. This black-and-white bird will link all pages, while the various environments will be represented by animals and plants drawn in silhouette, figures that together will mark the boundaries of the region where the swallow will be traveling. Rich in precious details and elegant in style, these drawings can be coloured in pencil or marker pen according to your personal fantasy and taste, spending many free hours in a very relaxing and pleasant activity. To top it off, there is a game in the game: in every drawing you can find another animal hidden in the page. Your achievement through colours, being so unique and personal, can be proudly displayed and will represent an antidote to everyday stress. ILLUSTRATOR: Sara Muzio has over ten years of experience working in graphic design and illustration. In 2002, after earning a degree in Medical Illustration, she began working for small graphic design studios and in 2004 she became the scientific illustrator for Lumen Edizioni, where she completed a postgraduate course on publishing and advertising graphics. From 2005 to 2011, Sara worked as a freelance graphic designer for private clients as well as public entities and publishing houses. From 2011 to 2013, she was the graphic and packaging designer for Sambonet Paderno Industrie S.p.a. She currently works as a freelance graphic designer and as the Marketing Assistant for "La Salute nel Sale", a halotherapy centre with locations in Vercelli and Casale, Italy. In addition to the illustrations found in this book, she created those for 'Flower Fantasy' and 'Hidden in the Jungle' for White Star Publishers ...Show more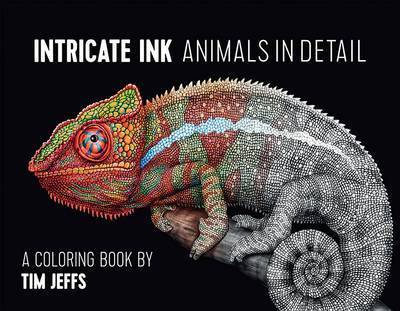 $27.99
NZD
Category: Adult Colouring-In | Series: Intricate Ink
Casebound coloring book with a special lay-flat binding and sturdy, flexible cover. 108 pages with 50 images to color on high-quality paper. Coloring pages are blank on the back so they can be cut out and displayed. Size: 8 x 11 in. Tim Jeffs.
$12.99
NZD
Category: Adult Colouring-In | Series: Millie Marotta Ser.
A wonderful portable edition of Millie Marotta's Beautiful Birds and Treetop Treasures from the the Sunday Times and international bestseller Millie Marotta. Enter Millie's wonderful world of treetop treasures and discover the birds nesting and flying high up in the treetops, and the myriad creatures f ound among the branches. The enchanting illustrations to colour in range from Major Mitchell's cockatoo and rose robins, to the magnolia warbler, silver-eared mesia and whiskered treeswift. As well as the beautiful birds of the world, Millie's intricate designs show the more unusual creatures residing in the treetops, such as the Amazonian milk frog, the sugar glider or the tree-kangaroo. Millie's inimitable style is treasured by thousands around the world and in this  exciting book there are all sorts of creatures and fauna waiting to be coloured in, from tiny insects to winged beasts and scaled reptiles to buds and blossoms. The world's rainforests, woodlands and thickets are teeming with life and this book guarantees hours of relaxation and colouring fun.   ...Show more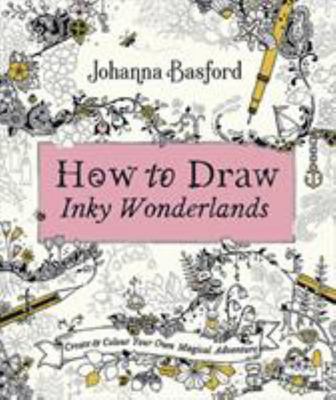 $30.00
NZD
Category: Adult Colouring-In
Unleash your inner artist and learn to draw with 'queen of colouring' Johanna Basford. In this beautiful, accessible guide Johanna shares the fun, simple, no-skills-needed secrets to creating your own flora, fauna and fantasies inspired by her bestselling and beloved colouring books. With step-by-step exercises, inspiring prompts and plenty of pages to colour, let your creativity run wild. How to Draw Inky Wonderlands invites you to develop your personal drawing style and master creating marvellous creatures and landscapes using only the pen or pencil in your hand and the wildest reaches of your imagination. ...Show more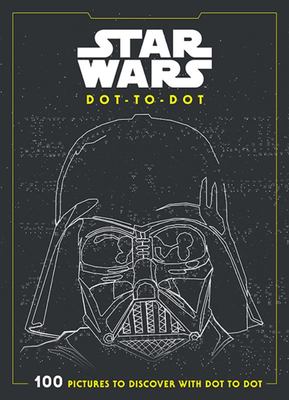 $27.99
NZD
Category: Adult Colouring-In | Series: Star Wars Ser.
Follow the numbers and connect the dots to reveal 100 of your favourite characters, vessels and scenes from the Star Wars universe. As you move from one dot to the next the image will come to life. Then use coloured pencils to colour in the scenes!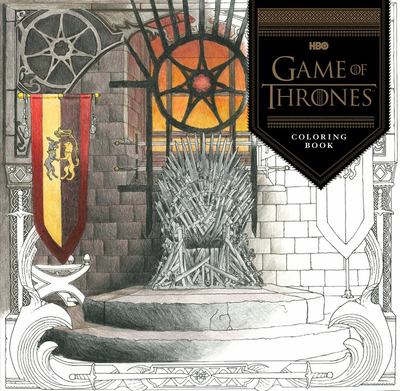 $29.99
NZD
Category: Adult Colouring-In | Series: HBO's Game of Thrones Ser.
Immerse yourself in the world of Game of Thrones through this beautifully and intricately illustrated colouring book for adults. Complete portraits of your favourite characters, and experience the dramatic landscapes and cities of the Seven Kingdoms and beyond. This is a colouring book of truly epic pro portions.Official HBO Licensed Product (c)2016 Home Box Office, Inc. All Rights Reserved. HBO and related trademarks are the property of Home Box Office, Inc. ...Show more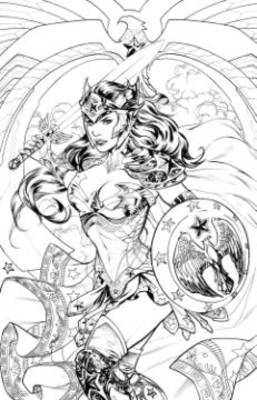 $29.99
NZD
Category: Adult Colouring-In
Now you can color DC Comics and all of its most popular characters your way with COLORING DC: WONDER WOMAN! DC Comics presents this iconic hero in a whole new way: in black and white, on heavy stock suitable for coloring! DC's Amazon Warrior stars in a new coloring book focusing on her greatest covers, splash pages and more by some of comics' top artists! This graphic novel features classic illustrations from some of the most well known Wonder Woman artists of all time, including George Perez, Phil Jimenez, Cliff Chiang and David Finch! ...Show more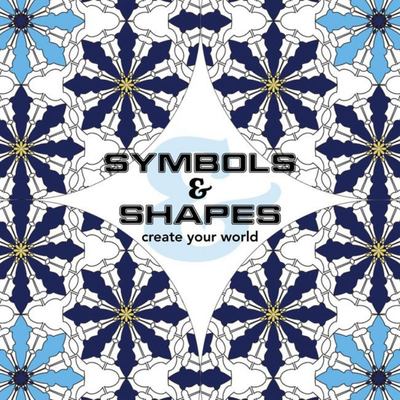 $19.99
NZD
Category: Adult Colouring-In
Enter a world of shapes and symbols and find a simpler reality where awareness comes about in a natural flow. Paint and shade these lovely images, some simple, and some more complex, to enhance your mood each day.
Items per page:
1 - 9 of 9