$21.99
NZD
Category: Christmas
Jingle bells, jingle bells, jingle all the way. Oh what fun it is to ride in a one horse open sleigh! Hop aboard and take a fun-filled ride through the forest. But what happens when there are too many animals in the sleigh? Sing along with Lucy Durack!  
$19.99
NZD
Category: Christmas | Series: Where's Santa
Oh no! All the reindeer are sick, so Santa can't deliver his presents! Luckily, Santa's Elf, Digit, has invented Robodolph to fly the sleigh instead. The only problem is that Santa accidentally programs Robodolph to fly them to another galaxy! To get home, Santa must go through all the planets in the ga laxy-from the Snowglobe Planet to the Pudding Planet, and through Naughtilis and Nicelus-will Santa get back to Earth in time for Christmas? ...Show more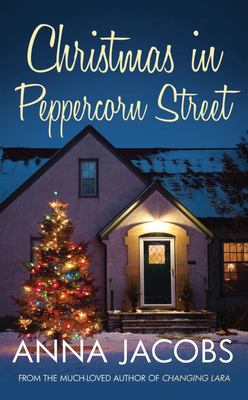 $22.99
NZD
Category: Christmas | Series: Peppercorn Ser.
Christmas is fast approaching but for some people living at the top end of Peppercorn Street, the mood is far from festive. Luke Morgan is not getting on with his teenage daughter, who has recently returned to live with him. In a nearby village Claire Small is trying to avoid her sadistic ex who is stal king her. When Claire and Luke are thrown together by a car accident caused by her dog, it's obvious that she is in danger and he impulsively invites Claire, her delightful small daughter and their lovable dog to take refuge in his home. Can the presence of strangers help to rebuild the relationship between Luke and his own daughter? And will this Christmas give them the best present of all: a new family - or will Claire's ex again cause trouble? ...Show more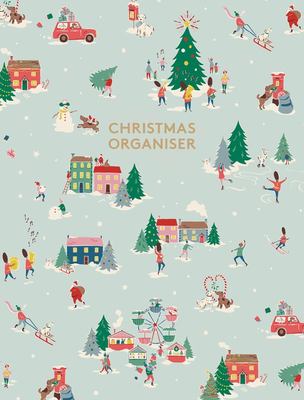 $32.99
NZD
Category: Christmas
This must-have organiser helps you get on top of all your Christmas planning, allowing you to store your notes in one place and easily keep track of all the small (and enormous) errands Christmas invariably involves. The 4 tabbed sections include card lists, gift lists (with helpful columns so you can t ick off budget / idea / bought / spent / wrapped for each person), food planning (with menu ideas and shopping lists) and a diary, which includes a 12 week countdown to Christmas and runs until just after the New Year. A sticker sheet is included for flagging priority tasks. A pocket on the back cover can store receipts and an elastic closure keeps everything secure. ...Show more
$21.99
NZD
Category: Christmas
Rudolph the Red-Nosed Reindeer, Had a very shiny nose, And if you ever saw it, You would even say it glows. Rudolph the Red-Nosed Reindeer feels different with his bright, shiny nose. But when Santa can't fly his sleigh through the fog, can Rudolph and his shiny nose save Christmas? Rudolph the Red-Nose d Reindeer was composed by Johnny Marks in 1949 and became an instant hit. The song has been an enduring Christmas favourite ever since. ...Show more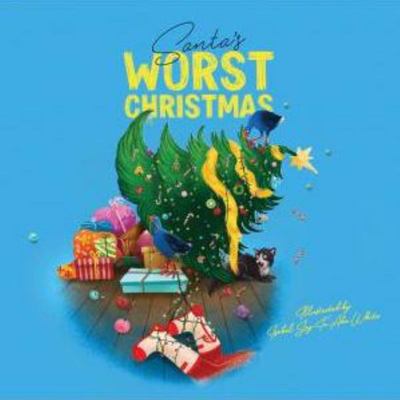 $20.00
NZD
Category: Christmas
There are just a few days to go before Christmas, and everyone's busy putting up decorations, preparing food and getting ready for the big day. Then comes the shock news – Santa's cancelled Christmas. Santa had so many disasters last year that he can't face it again, and he's quit. The elves try everyth ing, but they can't get him to change his mind. In this Aotearoa Christmas picture book, the kids come up with a clever plan and amazing gadgets to get Christmas back on and Santa back in the sleigh delivering presents. English Edition This is an Aotearoa New Zealand Christmas story, complete with jandals and the barbie, hangi and hot summer days, and Kiwi ingenuity. The children are the heroes of the story as they set to work and make gadgets to help Santa with each of the problems he encountered last Christmas, such as losing the sleigh keys, finding his Santa suit had `shrunk' (again), having trouble accessing his naughty and nice lists because of IT issues, and getting stressed out in celestial traffic jams. The story has the setting and trimmings of a Kiwi Christmas that children in the southern hemisphere will recognise. It is full of humour as Santa encounters glitches on his Christmas deliveries and the children make a survival kit for Santa by repurposing everyday objects.  This picture book is for children 4-8 years old. It is available in te reo Maori and English editions. ...Show more
$21.99
NZD
Category: Christmas
A FAVOURITE NEW ZEALAND CHRISTMAS BOOK - Hardback Gift Edition. Oh, jingle bells, jingle bells, jingle all the way, Christmas in New Zealand on a sunny summer's day, ay! Jingle bells, jingle bells, jingle all the way, Oh what fun it is to have a Kiwi holiday! Following their success with A Kiwi Night Be fore Christmas, Yvonne Morrison and Deborah Hinde gave that old favourite `Jingle Bells' the same Kiwi treatment. ...Show more
Items per page:
1 - 7 of 7