$44.99
NZD
$50.00
(10% off)
Category: Cooking
After the huge worldwide success of her first book, Magnolia Kitchen, Bets Gee brings us the spectacular Magnolia Kitchen Design focusing on the design elements of her incredible cakes.
$39.99
NZD
$50.00
(20% off)
Category: Cooking | Reading Level: near fine
Bursting with tender and funny anecdotes and gorgeous recipes, Bella is Annabel Langbein's must-read memoir. For the first time, Annabel Langbein, New Zealand's most popular cookbook author, writes about her remarkable life and how food has shaped it, highlighting some of the recipes that have resonated most strongly with her over the years. From her childhood fascination with cooking to a teenage flirtation as a Maoist hippie, to possum trapping and living off the land as a hunter and forager, to travelling and starting her own croissant business in Brazil, Annabel's life has always been centred on food and nature. Out of this came an obsession with creating cookbooks, introducing a generation of cooks to her simple recipes for delicious, stylish meals. Annabel has lived a huge and varied life, and she writes vividly about her many adventures. From throughout this rich life in food she has chosen 60 key recipes, created with her signature style and flair that make cooking easy for everyone, sharing them in this beautifully photographed book. ...Show more
$28.99
NZD
Category: Cooking
I have been asked to write an EASY Air Fryer Book for the better part of 12 to 18 months. As the frequency of these requests increased, so too did my interest in the machines, how they worked and what you could make in them. Essentially, an air fryer is a kitchen appliance that cooks food quickly by 'fr ying' it with minimal oil and very hot air.     Nearly EVERYTHING can be made in an air fryer. If you can bake it in an oven, fry it on your stove top or BBQ it outdoors, chances are you can make it in an air fryer!  Although synonymous with fried chicken and French fries, we hope to have compiled a variety of air fryer recipes that are healthier, more family friendly, nutritious, delicious and above all - EASY!   ...Show more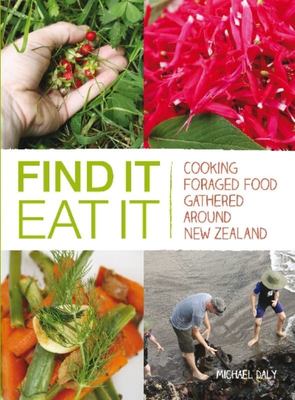 $39.99
NZD
Category: Cooking
Foraging for wild foods is gaining momentum around the country. Community groups are being created, there are dedicated foraging websites and articles in foodie and lifestyle magazines. People are more and more keen to eat organic and local fresh food and this book makes it apparent that there is plenty available - for free - in our own backyard. Divided according to edible weeds, food foraged from the fields, forest and seashore and a pantry section, Michael Daly provides identification notes and recipes that demonstrate the use of wild foods in everyday cooking. He promotes the health-giving, nutritional benefits of foraging, using wild ingredients to add flavour and zest to the recipes. From Chickweed and Potato Samosas to Wild Mock Strawberry and Passionfruit Tartlets, there is plenty of opportunity to experiment with new ways to incorporate wild foods in your cooking. Colour photographs identify each food, and safety guidelines highlight the care that must be taken when gathering wild foods. ...Show more
$39.99
NZD
Category: Cooking
In Vegan With Bite, Australia's number one vegan chef, Shannon Martinez, presents more than 80 thoughtful but easy meals (complete with shopping tips and cheffy hacks) that are guaranteed to take the meal beyond the meat-and-dairy-free predictable. It is all part of Shannon's mission to show readers tha t generous, delicious and environmentally sustainable food is entirely achievable - regardless of budget. Alongside her recipes, Shannon shares her essential kitchen larder, a did-you-know guide to ingredients that are not actually vegan (but that many cooks think are, and vice versa), plus advice on leftovers and cutting back on waste. There's also a chapter on dips, condiments and sauces described by Shannon as the essential glue that brings her meals together. Vegan With Bite is everything you wouldn't expect of a book presenting winning meals on a shoestring.     ...Show more
$59.99
NZD
Category: Cooking
7 WAYS TO REINVENT YOUR FAVOURITE INGREDIENTS WITH MORE THAN 120 NEW, EXCITING AND TASTY RECIPES Jamie's looked at the top ingredients we buy week in, week out. We're talking about those meal staples we pick up without thinking - chicken breasts, salmon fillets, mince, eggs, potatoes, broccoli, mushroo ms, to name but a few. We're all busy, but that shouldn't stop us from having a tasty, nutritious meal after a long day at work or looking after the kids. So, rather than trying to change what we buy, Jamie wants to give everyone new inspiration for their favourite supermarket ingredients. Jamie will share 7 achievable, exciting and tasty ways to cook 18 of our favourite ingredients, and each recipe will include a minimal amount of ingredients. Across the book, at least 70% of the recipes will be everyday options from both an ease and nutritional point of view, meaning you're covered for every day of the week. With everything from fakeaways and traybakes to family and freezer favourites, you'll find bags of inspiration to help you mix things up in the kitchen. Step up, 7 WAYS, the most reader-focused cookbook Jamie has ever written. ...Show more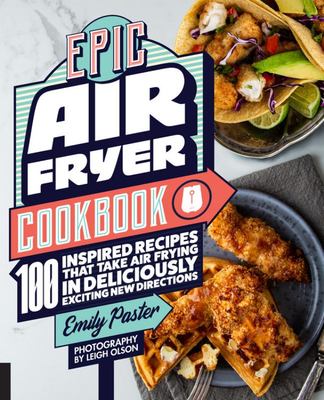 $27.99
NZD
Category: Cooking
The Epic Air Fryer Cookbook serves up everything you love about air frying in 100 easy everyday recipes that turn out scrumptiously crispy, family-friendly meals. With your air fryer, you can enjoy cooking and eating delicious fried foods guilt-free--because air-frying recipes use little or no oil. And , as author Emily Paster reveals, your air fryer can cook all kinds of dishes beyond fried foods. Turn your air fryer into the most versatile and oft-used appliance in your kitchen arsenal with: Globally inspired recipes, from fritters and fritattas to shakshuka and falafel, plus Teriyaki Glazed Ribs, Sicilian Stuffed Peppers, General Tso's Chicken, and lots more Homey and robust fried foods, like spring rolls, buttermilk fried chicken, and country-fried steak Breakfasts and brunches Appetizers, snacks, and party food Desserts, such as Apple Turnovers, Caramelized Peach Shortcakes, Churros with Chocolate Dipping Sauce, and Lemon-Lavender Doughnuts All the recipes in The Epic Air Fryer Cookbook use easy-to-find ingredients and feature short prep times and fast cook times. For air-frying rookies, there are ample tips for getting started with your air fryer and for using and maintaining it--no matter what make or model you own--as you enjoy cooking with it in the years to come. Cooking with your air fryer has never been more healthy, more fun...or more epic! ...Show more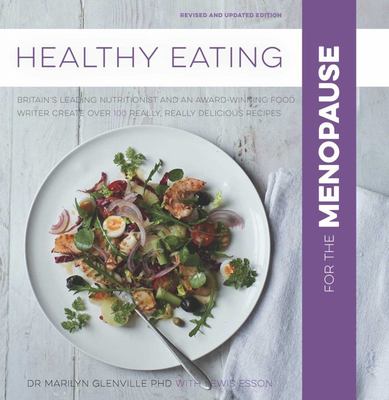 $9.99
NZD
$14.99
(33% off)
Category: Special Diet | Series: Healthy Eating Ser.
Marilyn Glenville explains how your diet can work as a natural alternative to hormone replacement therapy and give you results far superior to any drug. Devising recipes rich in the three beneficial food groups - phytoestrogens, essential fatty acids and antioxidants, which are contained naturally in ma ny everyday ingredients - Marilyn Glenville and Lewis Esson have created menus for all the meals in the day. The first part of the book is a comprehensive section on understanding the menopause, what food you need to eat and foods that you need to avoid. With this knowledge, you can then go on to cook a range of tantalising and inspiring recipes. Try Middle-Eastern Pancakes for breakfast, Courgette Risotto for lunch and Pizza Marinara for supper. Simple to prepare and made from easily accessible ingredients, these recipes can also be used for everyday family eating as well as entertaining. ...Show more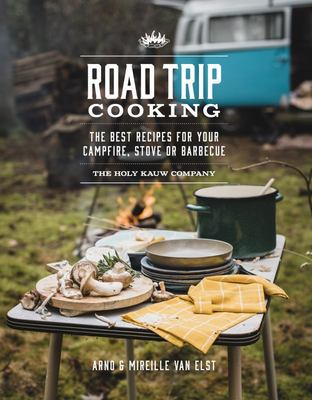 $32.99
NZD
Category: Cooking
Road trips are the ultimate freedom: long roads, beautiful vistas, good conversations and singing along with the radio.   And when you choose to stop somewhere out in nature, you'll want something tasty and nutritious to cook on your camping stove, campfire or portable barbecue. In Road Trip Cooking, Arno and Mireille of the Holy Kauw Company in the Netherlands take you along in their campervan. Their motto is simple: cooking and eating well is possible anytime, anywhere.   All recipes in this cookbook are simple to prepare, and don't require a well-equipped kitchen or well-stocked supermarket nearby. From the ultimate hangover breakfast and salad in a jar, to campfire nachos and 'apple pie to go', these recipes make the most of classic and comfort-food dishes from around the world. Yet they only require some wood blocks, a few ingredients and a box of matches to prepare.   Also included is information on outdoor cooking techniques and recommended road-trip life hacks.   Arno and Mireille hope their book will make outdoor cooking even more fun than it already is. Let the journey begin ...Show more
$26.99
NZD
Category: Cooking
From Australia's only lifestyle magazine for people with diabetes comes this collection of best-ever recipes. Each delicious recipe has been created by home economists and dietitians to help you make positive changes that will enable you to maintain good management of your diabetes. Diabetes is a health crisis facing many Australians,but there are steps you can take to put yourself in the best position to tackle it. Discover how delicious healthy eating can be with this collection of Diabetic Living's favourites. ...Show more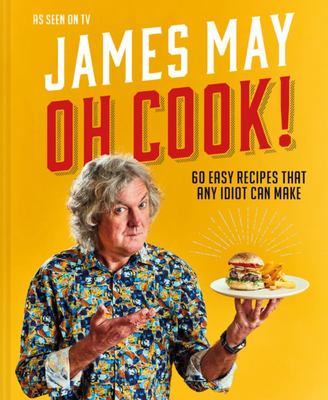 $34.99
NZD
Category: Cooking
TV tie-in cookbook for beginners from a much-loved author and presenter The cookbook that, finally, drives a blunt meat skewer through the burgeoning pseudo-intellectualism of foodie media, this is a foolproof manual packed with practical information and delicious recipes for even the most basic of hom e cooks. After years of shirking from his culinary duties, James is on a mission to educate himself about the world of food. In this TV tie-in, he seeks to unpack the mysteries of the industry from kitchen basics to haute cuisine, covering everything from poaching eggs to preparing the perfect Sunday roast. Gathering recipes and expert advice from celebrity chefs along the way, James discovers just what it takes to put together a cracking cookbook, from recipe testing to photography and everything in between. ...Show more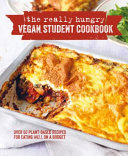 $24.99
NZD
Category: Cooking
Make following a vegan diet easy for every student lifestyle with these tasty and affordable plant-based recipes. Moving away from home, buying endless amounts of books, and making new friends are just some of the things to think about when becoming student, so why make your plant-based food prep part o f that niggling list. Whoever you're living with and whatever food they eat, your meal planning need not be a problem--this book will give you all the vegan variety you need for quick-and-easy breakfasts, in-between-lecture lunches, and pre-night-out communal feasts--and may even inspire your housemates to create some meat-free meals of their own Kick-start the student day with some Chia Seed Porridge or a Chocolate Almond Butter Smoothie to go. To keep your brain powering through the mid-day slump, prepare some Red Lentil Falafel Wraps and grab some Spicy Tomato Kale Chips with Onion Jam Hummus for a snack. Then, if you're cooking for a crowd and need all your energy for another mid-week party, wow your friends with a Mexican Vegetable & Kidney Bean Bake or a Chickpea & Almond Curry, followed by Chocolate Orange Pie for dessert. Whether you've eaten vegan food for years, or want to give some plant-based meals a go, take the stress out of your busy student diary and make this your go-to textbook for eating fun, nutritious, savvy, and delicious food. ...Show more