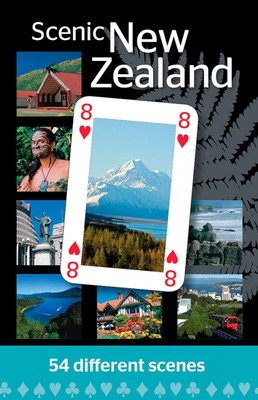 $8.99
NZD
Category: Games
This pack of playing cards features 54 different images of New Zealand. These stunning photos are printed on the 54 top quality playing cards and are packaged in an attractive cardboard packet.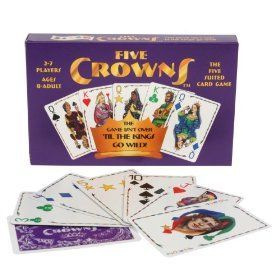 $32.99
NZD
Category: Games
Five Crowns is a fast paced, ingenious new card game. Its double deck contains five suits (the STARS are new), but it has no Aces or Twos. This unique deck gives you many more options for arranging your hand into sets and sequences-the challenge is to see them. Make the right combinations, be the first to go out, then watch the other scramble as they get one last chance to cut their losses. You'll need luck and skill throughout the game, because even in the last hand a worthy opponent can come from behind and win. Remember, "the game isn't over 'til the Kings go wild!" 2-7 players. Ages 8+ ...Show more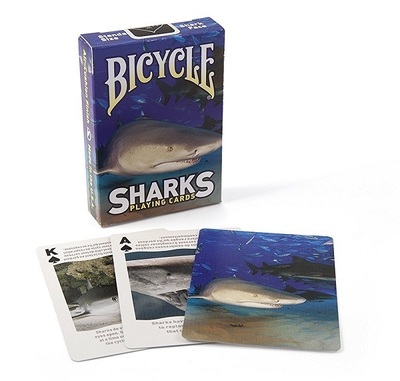 $12.99
NZD
Category: Games
In the midst of the deepest, darkest part of the ocean lives some of the most beautiful, fascinating and merciless creatures, the shark. With 52 unique fact-filled card faces, Bicycle Sharks playing cards explore what mystifies us most about these creatures of the deep. Standard playing card size. Print ed on premium Bicycle brand cardstock with an air-cushion finish for optimum performance. ...Show more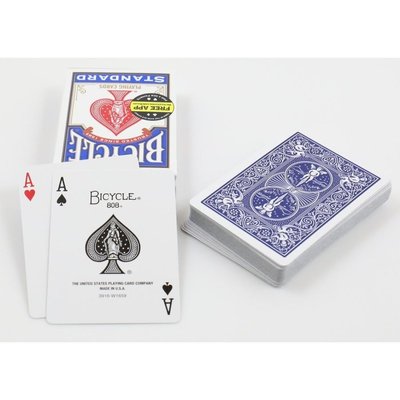 $12.99
NZD
Category: Games
Bicycle Playing Cards - Poker Size Bicycle playing cards are the worldwide standard for magicians. These poker size cards offer the best quality finish for durability. This pack has a blue back.
$32.99
NZD
Category: Games
Quiddler, the short word game - is a breakthrough in word games. Because short words, like 'at', 'is', 'of', 'ax','ow' and 'zoo' can lead to winning, readers of all ages can play and win. There are bonuses for both short and long words. You simply combine all the cards in your hand into words. The words don't have to be related and you don't play off other player's words. In the first round players get three cards, in the second round four cards, on up to 10 cards in the last round. Just words. Just fun. Ages 8-Adult, 1-8 players. ...Show more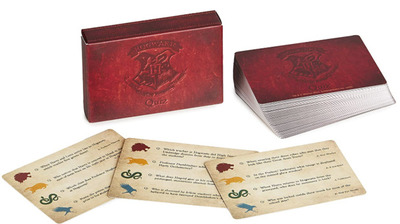 $16.99
NZD
Category: Games
Wizards, Witches, and Muggles, this Hogwarts Trivia Quiz allows you the opportunity to amaze your family and friends with your knowledge about the Wizarding World of Harry Potter. For example, do you know where Vernon Dursley works? or what is the maximum speed for a Firebolt Broomstick? Each of the 50  trivia cards contains 4 questions (one for each house) so with 200 questions, it is ideal for all Potterheads. Features: Small and lightweight this Hogwarts Trivia Quiz is perfect for taking with you on a long journey, on holiday, or take on your next sleepover to keep everyone off their phones and spend some quality, fun time together. If you're a fan of Hogwarts and the boy with the scar and glasses, this official Harry Potter item is for you. It is made for any witch or wizard who loves books and movies. This quality game is a unique addition to any game collection. Easy to learn and hard to stop playing, this original Harry Potter game is fun for everyone. ...Show more
$44.99
NZD
Category: Games
The Fleas (Fuzzy Little Evil Animal Squad) are at it again. Crunky, Bub, and Piggy plan to take over the world with their Robo-Brontosaurus. Fortunately, the Supa Buddies are ready to jump into action. The Bark Night, Cat Kid, Lightning Dude, along with Petey, the Chief and Sarah Hatoff, need to use the right tools to foil the Fleas. Using the Shrink Ray, Invisible Spray, the helicopter, and more, everyone works together to stop the villainous villains!  ...Show more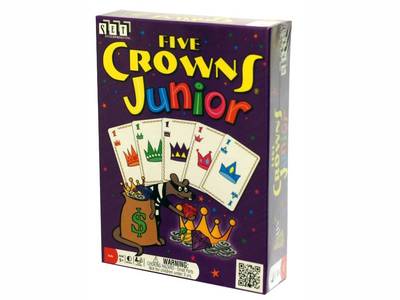 $32.99
NZD
Category: Games
Kid-style rummy! Match all 5 cards in your hand to win a treasure chip. Avoid earning Robby chips because he is a packrat and wants to steal your treasure. The player with the most treasure wins! Rotating wild card! Each round a different magic crown is wild. Flip the extra large wild cards to show what is wild for that round. ...Show more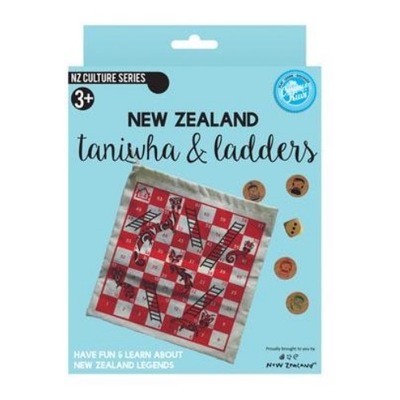 $11.99
NZD
Category: Games
A great Kiwi take on the classic snakes and ladders game. Roll your dice and move your token, if you land on a ladder you can climb on up!  But watch out for the fearsome Taniwha - If you land on him you are sent sliding back down the board. With the game 'board' printed on its canvas carry bag this game is a breeze to roll up and take with you on your travels.   Canvas bag board: 30x30cm. Comes with 4 x wooden printed tokens and 1 x wooden die. Ages 3+ ...Show more
Items per page:
1 - 10 of 10