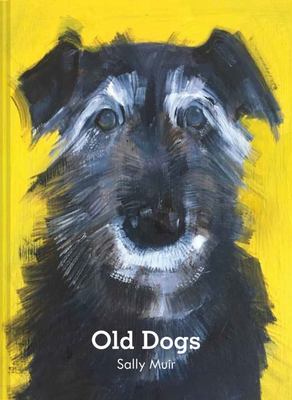 $22.99
NZD
Category: Inspirational
Following the success of A Dog a Day, Sally Muir returns with a sea of new, but crucially, old, faces. Several years ago Sally Muir began a Facebook project, A Dog a Day, posting dog art daily. Through the project she was introduced to endless people and their dogs and the distinct personalities and co mplex emotions that owners attribute to them. More recently, Sally's project changed focus slightly to look specifically at portraying older dogs and they are collected here for the first time. Sally Muir is well known for her portrayal of dogs, with her artwork Elderly Dog featuring in the Royal Academy Summer Exhibition in 2018 and Hound following up in the Summer Exhibition in 2019. The popularity of Elderly Dog has fueled Sally's desire to continue to paint older dogs and celebrate the aging process of our favorite pets in grace and style. From loose sketches and lithographs, to potato prints and oil paintings, Old Dogs includes a range of mediums that Sally has become known for and embraces dogs of all shapes and sizes (big, small, pedigree, cross breed). ...Show more
$29.99
NZD
Category: Inspirational
PENGUIN BLOOM is a unique journey of recovery and an extraordinary celebration of life, featuring Cameron Bloom's exceptional photographs and a captivating narrative by NEW YORK TIMES bestselling author Bradley Trevor Greive. Penguin the Magpie is a global social media sensation with over 113k followers on Instagram. People the world over have fallen in love with the stunning and deeply personal images of this rescued bird and her human family. But there is far more to Penguin's story than meets the eye. This is a true story of hope and courage. It begins with a shocking accident, in which Cameron's wife, Sam, suffers a near fatal fall that leaves her paralysed and deeply depressed. Into their lives comes Penguin, an injured magpie chick abandoned after she fell from her nest. Penguin's rescue and the incredible joy and strength she gives Sam and all those who helped her survive demonstrates that, however bleak things seem, compassion, friendship and support can come from unexpected quarters, ensuring there are always better days ahead. This plucky little magpie reminds us all that, no matter how lost, fragile or damaged we feel, accepting the love of others and loving them in return will help to make us whole.   ...Show more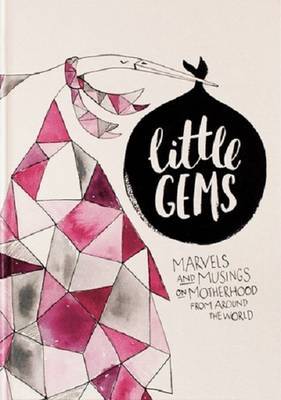 Little Gems on Motherhood
by Jane Langley; Bridget Fogarty; Becky Ollivier (Illustrator)
$29.99
NZD
Category: Inspirational
A fully illustrated collection of anecdotes, folklore and new-baby rituals from more than 50 different cultures around the world. An ideal gift for new mums. Shortlisted in two categories for the PANZ Book Design Awards 2016 - best illustration and best typography.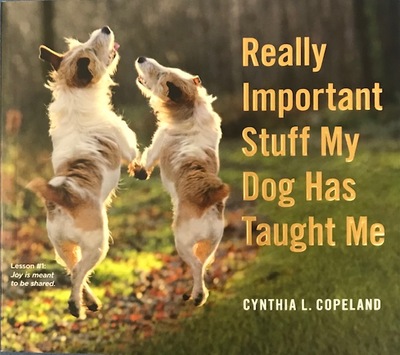 $29.99
NZD
Category: Inspirational
Playful spaniels completely covered with snow There s no such thing as bad weather. Two happy dogs sleeping, one on top of the other Sometimes you need a pillow. Sometimes you are the pillow." The bulldog who s headfirst in her bowl Every meal is THE BEST MEAL EVER. Cynthia L. Copeland has a gift for di scovering those sorts of simple, timeless lessons. She did it when her children were younger with Really Important Stuff My Kids Have Taught Me. Now she distills all-new wisdom from her lifelong love of dogs. Really Important Stuff My Dog Has Taught Me is tender, funny, warm, and utterly inspiring. Pairing an irresistible photograph with just the right sentiment, every page delivers a life lesson that appeals as much to our hearts as our minds. It reminds us again and again of what s important, like love: Be there when others need you. Compassion: Even the smallest act of kindness matters. Perseverance: Keep going until you find your way home. A healthy sense of self: Make it squeak until someone pays attention. Living in the present moment: Scratch where it itches, when it itches. And that happiness is a choice: Leap higher than you have to. " ...Show more
$29.99
NZD
Category: Inspirational | Series: Unlikely Friendships
Written by a "National Geographic" magazine writer, "Unlikely Friendships" documents one heartwarming tale after another of animals who, with nothing else in common, bond in the most unexpected ways. Full color. 160 pp. 7 x 8. 35,000 print. Pub. 6/11.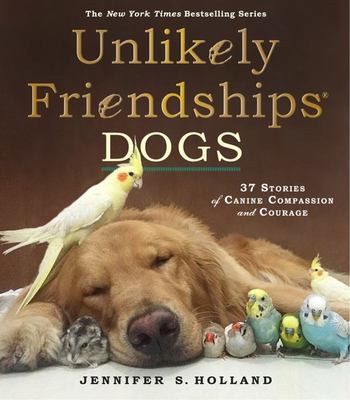 $29.99
NZD
Category: Inspirational | Series: Unlikely Friendships Ser.
A new book from the New York Times bestselling series. Enhanced with beautiful full-color photographs, these true stories of camaraderie, affection, and remarkable bravery are from the author of the New York Times bestsellers Unlikely Friendships, Unlikely Loves, and Unlikely Heroes, as well as other bo oks and calendars, with nearly two million copies in print. Meet Rex, a German shepherd who learned to love and trust again through the improbable friendship of a goose. The pit bull named Dolly, whose antics with her best friend, Sheldon the tortoise, include games of tag. For the millions of dog lovers, this heartwarming and inspirational book celebrates 37 stories of unusual canine companionship. ...Show more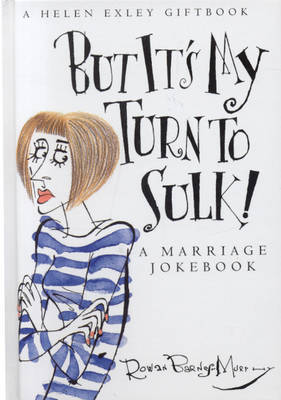 $14.99
NZD
Category: Inspirational
The way women react to men and guys react to girl, is sometimes so crazy, so off the wall, that you have to weep - or pack up laughing. This title looks at the mad side of married bliss and revels the tear and laughter.
Items per page:
1 - 7 of 7