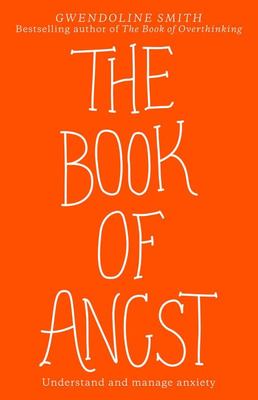 $24.99
NZD
Category: Mind, Body, Spirit | Reading Level: near fine
From the author of international bestsellers The Book of Knowing and The Book of Overthinking.   There's a lot of angst around these days. This heightened sense of fear, concern, insecurity and uncertainty can be overwhelming. Bestselling author of The Book of Overthinking and The Book of Knowing Gwen doline Smith explains what angst is and the ways in which deep anxiety can manifest. Gwendoline then drills down into social anxiety, which is often underdiagnosed but is one of the most common of the anxiety family. Using simple, clear language and humorous illustrations, Gwendoline gives detailed step-by-step advice on how to cope.   ...Show more
$24.99
NZD
Category: Mind, Body, Spirit
Available November 2020 An inspirational personal development book including helpful tips and cute illustrations to aid with anxiety, overthinking and depression. This book is jam-packed with handy tips, bite-sized wisdoms & thoughtful illustrations to help you navigate through feelings like anxiety , stress, worry, guilt & sadness. Within these pages you will find practical tools & insights to help you tackle your day-to-day tricky emotions. Contents: 1. Feeling 2. Grounding 3. Breathing 4. Thinking 5. Affirming ...Show more
$35.00
NZD
Category: Mind, Body, Spirit
'I will be forever changed by Dr Eger's Story' Oprah This practical and inspirational guide to healing from the bestselling author of The Choice shows us how to release your self-limiting beliefs and embrace your potential. The prison is in your mind. The key is in your pocket. In the end, it's not wha t happens to us that matters most - it's what we choose to do with it. We all face suffering - sadness, loss, despair, fear, anxiety, failure. But we also have a choice; to give in and give up in the face of trauma or difficulties, or to live every moment as a gift. Celebrated therapist and Holocaust survivor, Dr Edith Eger, provides a hands-on guide that gently encourages us to change the imprisoning thoughts and destructive behaviours that may be holding us back. Accompanied by stories from Eger's own life and the lives of her patients her empowering lessons help you to see your darkest moments as your greatest teachers and find freedom through the strength that lies within. ...Show more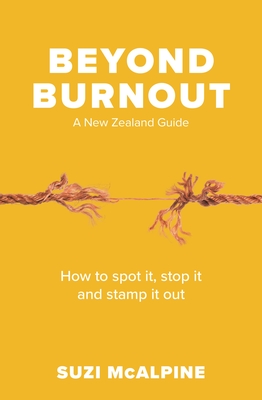 $38.00
NZD
Category: Mind, Body, Spirit
Burnout is costing us. There are the personal costs to health and finances, organisational costs in lost productivity and sick leave, and national costs when it comes to healthcare services and similar. Following her own first-hand experience, as well as the countless similar scenarios she's seen in her role as an executive coach, Suzi McAlpine has created a book about burnout to help create environments and organisational cultures that reduce its occurrence. This couldn't come at a more important time. The World Health Organisation has upgraded the classification of burnout to a syndrome - believing it to be a significant factor influencing people's health and, by extension, that of our organisations and societies. As well as actionable tools and key takeouts, each chapter/ section will include information about how to recognise the signs of burnout, and practical how-tos for leaders to reduce its presence in organisations. She also explains how to treat and address burnout when it is present. ...Show more
$19.99
NZD
Category: Mind, Body, Spirit
Discover the essence of hygge as revealed by Bront� Aurell, Danish owner of London's ScandiKitchen in this honest and thoughtful guide, featuring some of her favourite recipes.   Hygge is in the zeitgeist, but what is it, how do we bring hygge into our lives and why are we so captivated with this Dani sh word? According to Bront�, it is really not complicated and doesn't involve spending vast amounts of money on candles or blankets... in its purest form it is simply about appreciating life. Explained in 12 entertaining chapters interspersed with recipes, you will learn first about the origins of the word hygge and then how to embrace it. Essays include: Hygge and Happiness; Hygge and Baking; Hygge and Time; Hygge and Stress; Hygge and Soul; Hygge and Nature; and Hygge and Your Home. Hygge is a completely psychological and emotional state of being. Whether it's going for a walk or sharing a cake with friends, when you carve a pocket of time in your day to appreciate and experience the moment, hygge can be found. ...Show more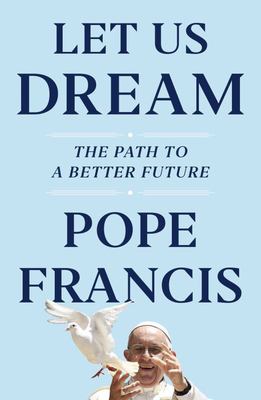 $35.00
NZD
Category: Mind, Body, Spirit | Series: G - Reference,Information and Interdisciplinary Subjects Ser.
In this revelatory, uplifting, and practical book, the preeminent spiritual leader explains why we must--and how we can--make the world safer, fairer, and healthier for all people now. In the COVID crisis, the beloved shepherd of over one billion Catholics saw the cruelty and inequity of our society exp osed more vividly than ever before. He also saw, in the resilience, generosity, and creativity of so many people, the means to rescue our society, our economy, and our planet. In direct, powerful prose, Pope Francis urges us not to let the pain be in vain. He begins Let Us Dream by exploring what this crisis can teach us about how to handle upheaval of any kind in our own lives and the world at large. With unprecedented candor, he reveals how three crises in his own life changed him dramatically for the better. By its very nature, he shows, crisis presents us with a choice: we make a grievous error if we try to return to some pre-crisis state. But if we have the courage to change, we can emerge from the crisis better than before. Francis then offers a brilliant, scathing critique of the systems and ideologies that conspired to produce the current crisis, from a global economy obsessed with profit and heedless of the people and environment it harms, to politicians who foment their people's fear and use it to increase their own power at their people's expense. He reminds us that Christians' first duty is to serve others, especially the poor and the marginalized, just as Jesus did. Finally, the Pope offers an inspiring and actionable blueprint for building a better world for all humanity by putting the poor and the planet at the heart of new thinking. For this plan, he draws not only on sacred sources, but on the latest findings from renowned scientists, economists, activists, and other thinkers. Yet rather than simply offer prescriptions, he shows how ordinary people acting together despite their differences can discover unforeseen possibilities. Along the way, he offers dozens of wise and surprising observations on the value of unconventional thinking, on why we must dramatically increase women's leadership in the Church and throughout society, on what he learned while scouring the streets of Buenos Aires with garbage-pickers, and much more. Let Us Dream is an epiphany, a call to arms, and a pleasure to read. It is Pope Francis at his most personal, profound and passionate. With this book and with open hearts, we can change the world. ...Show more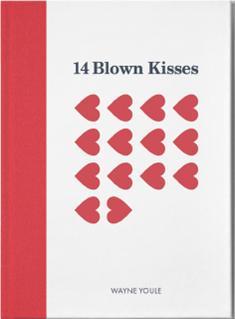 $19.90
NZD
Category: Mind, Body, Spirit
When we're apart from the ones we love, how do we get our kisses to them? We blow them! The blown kisses in this charming book travel far. Tied to a rocket, attached to a pigeon, kicked like a rugby ball – and many other imaginative ways. Wayne Youle (Ngāpuhi, Ngāti Whakaeke, Ngāti Pākehā) is one of A otearoa New Zealand's leading contemporary artists. His work is bright, playful and full of kindness. Wayne lived in isolation for 14 days during the COVID-19 lockdown. He created 14 ways to share blown kisses with his sons. This book is dedicated to everyone around the world in lockdown who can only blow their kisses. A book for children. And a delightful gift for anyone. Available in te reo Māori and English. ...Show more
$24.99
NZD
Category: Mind, Body, Spirit
This is a little book about cultivating the art of self-care and nurturing a joyous, comforting sense of 'home' within you.   Feeling at home within ourselves involves caring for ourselves in loving, thoughtful and joyous ways; noticing, honoring and meeting our unique needs. In At Home Within you can explore pathways to peace, balance and contentment in your daily life. Learn to nurture your inner world with kindness and compassion. The affirmations and inspirations in these ten chapters will assist you to create positive change within. As you change within, your perceptions of the world around you will transform in a positive way too. At Home Within shows you the small steps you can take on your journey to living your best life. ...Show more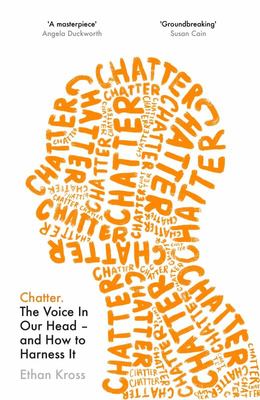 $38.00
NZD
Category: Mind, Body, Spirit
Turn your inner voice from critic to coach As humans, we all have a special ability that is unique to our species- an inner voice. It helps us focus, achieve our goals and reflect on life's most joyful moments. But it can also be our biggest enemy, chewing over painful emotions and replaying embarrassme nts, hijacking our thoughts to run amok with 'chatter'. How does this source of wisdom turn into our biggest critic? And how can we take back control?These are the questions one of the world's leading experts on the conscious mind set out to answer twenty years ago, when he started on an audacious mission - to study the conversations we have with ourselves. In this hugely anticipated book, that expert, the award-winning neuroscientist and psychologist Ethan Kross, reveals the sheer power of the inner voice, and shows us that we all possess a set of tools for harnessing it. Hidden in plain sight, they are in the words we use and the stories we tell ourselves, in the conversations we have with our loved ones and in the habits we undertake when tackling our goals. They are even sometimes in our bizarre rituals and lucky charms.Fascinating, entertaining and full of original insights and tips, Chatter will change the conversations you have with yourself forever, and help you lead a happier, more productive life. ...Show more
$36.99
NZD
Category: Mind, Body, Spirit
A humorous and incisively-reported look at the new 'new age' - from the divine to the absurd - from SBS journalist and TedX presenter, Amal Awad.
$36.99
NZD
Category: Mind, Body, Spirit
We're more connected, yet lonelier than ever - practical ways to combat the alarming rise of loneliness by bestselling author and social researcher, Maggie Hamilton. Practical solutions to combat social isolation in our families and communities.  
$24.99
NZD
Category: Mind, Body, Spirit | Reading Level: very good
A book for anyone and everyone who finds themselves going through big change, hard times, bad luck or tough sh it. A book for right now, as it turns out. From Bev Aisbett, Australia's bestselling author with decades of experience helping people through anxiety, depression and panic attacks, Cruising Thr ough Calamity is a much-needed new book about helping people manage their emotions through big changes, hard times and big challenges. So whether you're struggling during the pandemic or navigating a personal crisis, if you're feeling anxious or overwhelmed and your emotions are getting the better of you, then this is the book you need right now to help you cruise through calamities, big and small. Written in Bev's clear, simple and straightforward style, using straight talk and humour to defuse, entertain, explain and inform, this is a most timely and topical book to help anyone feeling overwhelmed by uncertainty, difficult feelings and tough circumstances.   ...Show more