$25.00
NZD
Category: Movie/TV tie-in | Series: Bridgertons Ser.
From New York Times bestselling author Julia Quinn comes the first novel in the beloved Regency-set world of her charming, powerful Bridgerton family, now a series created by Shonda Rhimes for Netflix.   In the ballrooms and drawing rooms of Regency London, rules abound. From their earliest days, chil dren of aristocrats learn how to address an earl and curtsey before a prince--while other dictates of the ton are unspoken yet universally understood. A proper duke should be imperious and aloof. A young, marriageable lady should be amiable...but not too amiable. Daphne Bridgerton has always failed at the latter. The fourth of eight siblings in her close-knit family, she has formed friendships with the most eligible young men in London. Everyone likes Daphne for her kindness and wit. But no one truly desires her. She is simply too deuced honestfor that, too unwilling to play the romantic games that captivate gentlemen. Amiability is not a characteristic shared by Simon Basset, Duke of Hastings. Recently returned to England from abroad, he intends to shun both marriage and society--just as his callous father shunned Simon throughout his painful childhood. Yet an encounter with his best friend's sister offers another option. If Daphne agrees to a fake courtship, Simon can deter the mamas who parade their daughters before him. Daphne, meanwhile, will see her prospects and her reputation soar. The plan works like a charm--at first. But amid the glittering, gossipy, cut-throat world of London's elite, there is only one certainty: love ignores every rule... This novel includes the 2nd epilogue, a peek at the story after the story. ...Show more
$24.00
NZD
Category: Movie/TV tie-in
'Unbelievably good' James Holland, bestselling author of Normandy '44 The Tom Hanks film originally published as The Good Shepherd and acclaimed as C.S. Forester's wartime classic It's 1942. America has just joined the war. Greyhound, an international convoy of thirty-seven allied ships, is in operation . Captain Krause must lead his first command of a US destroyer as the convoy ploughs through the icy, submarine-infested North Atlantic seas. For forty-eight hours, Krause will play a desperate cat and mouse game against the wolf packs of German U-boats. His mission looks doomed to fail. But armed with extraordinary courage and grit, hope may just be on the horizon. . . This is a riveting classic of naval warfare from the author of the legendary Hornblower series. 'High and glittering excitement' New York Times ...Show more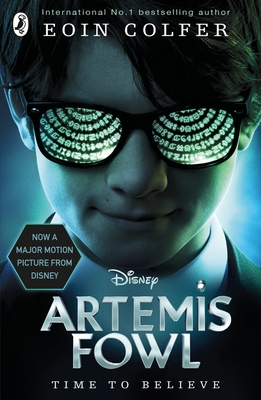 $21.00
NZD
Category: Movie/TV tie-in | Series: Artemis Fowl
*New special film edition - includes photos of the film, an introduction from director Kenneth Branagh and a note from Eoin Colfer himself* Join the world of Artemis Fowl, the number one bestseller by Eoin Colfer. Now a major Disney film! Rumour has it Artemis Fowl is responsible for every major crime o f the new century. Just twelve years old and already he's a criminal genius, plotting to restore his family's fortune with a spot of corruption and kidnapping. Kidnapping a fairy for ransom, to be precise. Artemis Fowl has discovered a world below ground of armed and dangerous - and extremely high-tech - fairies. But he may have underestimated their powers. They will fight back. Is the boy about to trigger a cross-species war? Let the misadventure begin. 'Fast-paced, tongue in cheek . . . laugh-out-loud' - Sunday Times 'A huge hit' - The Guardian 'Artemis is a brilliant creation' - Anthony Horowitz ***Winner of the WHSmith Children's Book of the Year Award and Children's Book of the Year at the Children's Book Awards. Shortlisted for the Whitbread Children's Book of the Year Award.*** ...Show more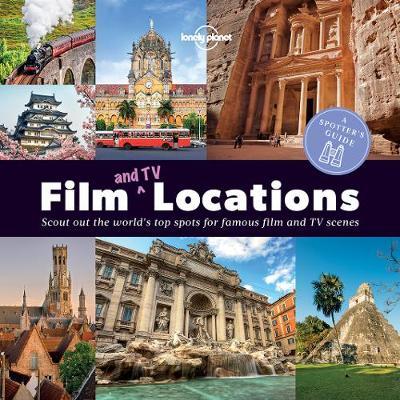 $16.99
NZD
Category: Movie/TV tie-in | Series: Lonely Planet | Reading Level: General Adult
The next in Lonely Planet's Spotter's Guide series reveals more than 100 locations of classic moments from famous films and TV series. How many scenes can you tick off? Films featured range from La Dolce Vita in Rome to Gladiator in Morocco. and TV series' settings include Game of Thrones in Dubrovnik a nd The Bridge in Scandinavia, all selected by a film critic. Find the locations near you and be the star of your own show! The movies take you places: cinema is a mode of transport. In just 90 minutes, you can be whisked all the way around the globe - perhaps with a dotted red line marking your progress on a map as you go. Some films take you even farther, out of this world and to other galaxies far, far away. And conversely, there are some places that can transport you into the world of a movie. If you want to feel like James Bond, try going to James Bond Island. In a Holly Golightly mood? Have a danish pastry and some coffee outside Tiffany's in Manhattan. Or want to feel like Rocky? Then run up the steps to the Philadelphia Museum and put your hands in the air like a champ when you get to the top. This book is about the real-world places that provided the backdrops and settings for some of our most memorable collective dreams. Some of these locations played themselves and others were dressed up to look like somewhere else. But they all added texture and colour and weight to the visions of our best TV- and film-makers. Who needs CGI when the real world looks as fabulous and varied as this? About Lonely Planet: Started in 1973, Lonely Planet has become the world's leading travel guide publisher with guidebooks to every destination on the planet, as well as an award-winning website, a suite of mobile and digital travel products, and a dedicated traveller community. Lonely Planet's mission is to enable curious travellers to experience the world and to truly get to the heart of the places they find themselves in. TripAdvisor Travelers' Choice Awards 2012, 2013, 2014, and 2015 winner in Favorite Travel Guide category 'Lonely Planet guides are, quite simply, like no other.' - New York Times 'Lonely Planet. It's on everyone's bookshelves; it's in every traveller's hands. It's on mobile phones. It's on the Internet. It's everywhere, and it's telling entire generations of people how to travel the world.' - Fairfax Media (Australia) ...Show more
$37.00
NZD
Category: Star Wars
__________________________________________ Two hundred years before the events of Star Wars: The Phantom Menace, in the era of the glorious High Republic, the noble and wise Jedi Knights must face a frightening threat to themselves, the galaxy, and the Force itself....
$19.99
NZD
Category: Movie/TV tie-in
Soon to be a major Netflix series Firefly Lane is an unforgettable coming of age story, by the New York Times number one bestseller Kristin Hannah. It is 1974 and the summer of love is drawing to a close. Kate Mularkey has accepted her place at the bottom of the secondary school social food chain. The n, to her amazement, Tully Hart - the girl all the boys want to know - moves in across the street and wants to be her best friend. Tully and Kate became inseparable and by summer's end they vow that their friendship will last forever. For thirty years Tully and Kate buoy each other through life, weathering the storms of friendship, jealousy, anger, hurt and resentment. Tully follows her ambition to find fame and success. Kate knows that all she wants is to fall in love and have a family. What she doesn't know is how being a wife and a mother will change her. They think they've survived it all until a single act of betrayal tears them apart. But when tragedy strikes, can the bonds of friendship survive? Or is it the one hurdle that even a lifelong friendship cannot overcome? PRAISE FOR KRISTIN HANNAH 'A rich, compelling novel of love, sacrifice and survival' Kate Morton 'A masterclass . . . This is a story that will stay with me for a long, long time.' Karen Swan ...Show more
$24.99
NZD
Category: Movie/TV tie-in
Before The Matrix, before Star Wars, before Ender's Game and Neuromancer, there was Dune: winner of the prestigious Hugo and Nebula awards, and widely considered one of the greatest science fiction novels ever written. Melange, or 'spice', is the most valuable - and rarest - element in the universe; a drug that does everything from increasing a person's life-span to making intersteller travel possible. And it can only be found on a single planet: the inhospitable desert world Arrakis. Whoever controls Arrakis controls the spice. And whoever controls the spice controls the universe. When the Emperor transfers stewardship of Arrakis from the noble House Harkonnen to House Atreides, the Harkonnens fight back, murdering Duke Leto Atreides. Paul, his son, and Lady Jessica, his concubine, flee into the desert. On the point of death, they are rescued by a band for Fremen, the native people of Arrakis, who control Arrakis' second great resource: the giant worms that burrow beneath the burning desert sands. In order to avenge his father and retake Arrakis from the Harkonnens, Paul must earn the trust of the Fremen and lead a tiny army against the innumerable forces aligned against them. And his journey will change the universe.   ...Show more
$18.99
NZD
Category: Movie/TV tie-in | Series: Disney Classic Collection
Disney and Pixar's Onward introduces two teenage elf brothers, Barley and Ian, who embark on an extraordinary quest. Along the way they will face angry sprites and unexpected dangers as they try to discover if there is magic still left in the world. This beautifully illustrated 72-page book is perfect f or any Disney Pixar fan. Featuring gold foiling on the cover and pages, and a stunning gold ribbon to mark your place, this hardcover book is something to treasure for a lifetime! ...Show more
$18.99
NZD
Category: Movie/TV tie-in
When Mulan's father is asked to fight in the war, she poses as a boy to take his place. But soon Mulan finds that her mission, and her ability to keep her true identity a secret, may be more difficult than she expected. Follow Mulan's courageous journey to become one of China's greatest heroes in this c ollectible storybook. ...Show more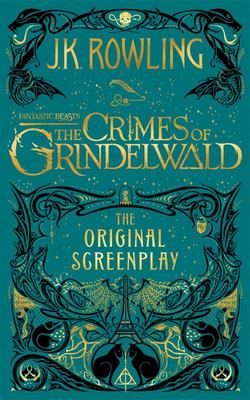 $39.99
NZD
Category: Movie/TV tie-in | Reading Level: near fine
At the end of Fantastic Beasts and Where to Find Them, the powerful Dark wizard Gellert Grindelwald was captured in New York with the help of Newt Scamander. But, making good on his threat, Grindelwald escapes custody and sets about gathering followers, most unsuspecting of his true agenda: to raise pur e-blood wizards up to rule over all non-magical beings. In an effort to thwart Grindelwald's plans, Albus Dumbledore enlists Newt, his former Hogwarts student, who agrees to help once again, unaware of the dangers that lie ahead. Lines are drawn as love and loyalty are tested, even among the truest friends and family, in an increasingly divided wizarding world. This second original screenplay from J.K. Rowling, illustrated with stunning line art from MinaLima, expands on earlier events that helped shaped the wizarding world, with some surprising nods to the Harry Potter stories that will delight fans of both the books and films. ...Show more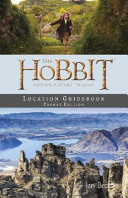 $27.99
NZD
Category: Movie/TV tie-in
The definitive pocket-sized location guidebook for THE HOBBIT motion picture trilogy. Since the first screening of THE LORD OF THE RINGS: THE FELLOWSHIP OF THE RING in 2001, New Zealand has become the embodiment of 'Middle-earth' to millions of moviegoers and JRR Tolkien fans the world over. Twelve year s later the phenomenon continues and this new guidebook provides all the information needed for the traveller to Middle-earth Aotearoa. This edition showcases the principal movie-set locations around New Zealand as seen in THE HOBBIT movies. It also includes: Maps and location directions; useful touring information including accommodation, food and entertainment suggestions; GPS references to location sites; contributions from cast and crew; movie images As the road goes ever on, join Ian Brodie on a fascinating tour of Middle-earth Aotearoa. ...Show more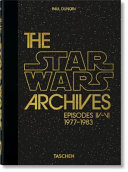 $58.00
NZD
Category: Star Wars
Star Wars exploded onto our cinema screens in 1977, and the world has not been the same since. After watching depressing and cynical movies throughout the early 1970s, audiences enthusiastically embraced the positive energy of the Star Wars galaxy as they followed moisture farmer Luke Skywalker on his j ourney through a galaxy far, far away, meeting extraordinary characters like mysterious hermit Obi-Wan Kenobi, space pirates Han Solo and Chewbacca, loyal droids C-3PO and R2-D2, bold Princess Leia Organa and the horrific Darth Vader, servant of the dark, malevolent Emperor. Writer, director, and producer George Lucas created the modern monomyth of our time, one that resonates with the child in us all. He formed Industrial Light & Magic to develop cutting-edge special effects technology, which he combined with innovative editing techniques and a heightened sense of sound to give audiences a unique sensory cinematic experience. In this first volume, made with the full cooperation of Lucasfilm, Lucas narrates his own story, taking us through the making of the original trilogy--Episode IV A New Hope, Episode V The Empire Strikes Back, and Episode VI Return of the Jedi--and bringing fresh insights into the creation of a unique universe. Complete with script pages, production documents, concept art, storyboards, on-set photography, stills, and posters, this is the authoritative exploration of the original saga as told by its creator. About the series TASCHEN turns 40 this year! Since we started our work as cultural archaeologists in 1980, TASCHEN has become synonymous with accessible publishing, helping bookworms around the world curate their own library of art, anthropology, and aphrodisia at an unbeatable price. In 2020, we celebrate 40 years of incredible books by staying true to our company credo. The 40 series presents new editions of some of the stars of our program--now more compact, friendly in price, and still realized with the same commitment to impeccable production. ...Show more