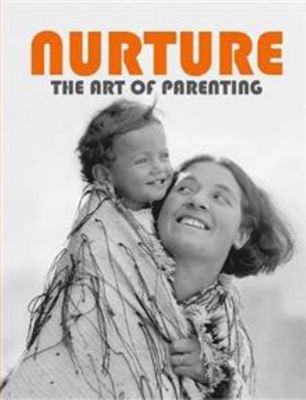 $39.99
NZD
Category: Parenting | Reading Level: near fine
This is a book about community; about fostering the potential of children to boost New Zealand's wellbeing. It's a book of parenting ideas, shared by parents keen on growing the greater good. These parents challenged the norm - to keep parenting views to ourselves - and demonstrated that everyday parent s have great ideas that should be shared. Nurture links these generously gifted ideas to key personal virtues for living a great life. The virtues - wisdom, courage, compassion, integrity, self-mastery and belief -stem from the field of positive psychology, the study of happiness and wellbeing. They are virtues to cultivate in children and, to support child development, develop in our families, communities and schools. Illustrated throughout with beautiful photos from mid-century New Zealand, the linking of ideas with imagery invokes a head-heart response; a powerful invitation for reflection, learning and growth.By opening our hearts and minds to ideas ¿ both sharing them and receiving them -we embrace a timeless truth: it takes a village to raise great children. Nurture invites us all to lead the way to a community and country of new possibility. ...Show more
$32.99
NZD
Category: Parenting
In How Do You Make a Baby? Anna Fiske answers the questions all children are curious about: How does a baby get into the mother's stomach? Who can make a baby, and how is it actually done? With comic illustrations and a playful tone, this is a funny and factual book about an eternally relevant topic, gi ving parents and children a starting point for discussion. Informational, funny and warm. ...Show more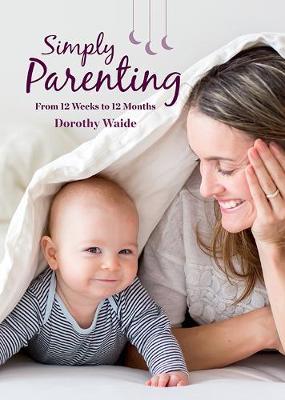 $39.99
NZD
Category: Parenting
'How do I encourage my baby to sleep through the night?' 'How do I teach my baby to self-settle?' 'Everyone else seems to be coping with their baby, but my boy just cries all the time. What is wrong with him?' If these questions sound familiar, then this is the book for you. The first three months may h ave passed by in a bit of a blur, but you made it. However, you probably don't quite feel like you have achieved expert status . . . yet. Enter the original baby-whisperer-to-the-stars, Dorothy Waide. Simply Parenting: From 12 Weeks to 12 Months picks up where Dorothy's first book You Simply Can't Spoil a Newborn left off, outlining all the parenting options from the end of the newborn stage until the testing yet terrific years of toddlerhood, using matter-of-fact language to gently guide you to make the decisions that are right for you and your baby. Whether you want to try the routine-based approach or if it suits you better to be more flexible – regardless of whether you are breast- or bottle-feeding, co-sleeping or swaddling – this book outlines all the options clearly and without judgement. After all, there truly is no 'one way fits all', and no one is more of an expert on your baby than you. Simply Parenting will help you to become your own baby's whisperer. ...Show more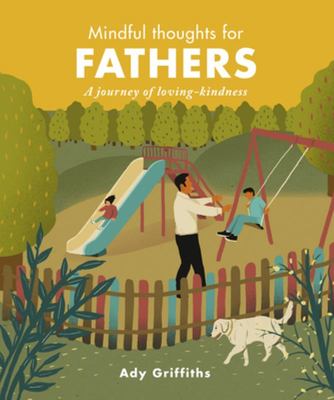 $14.99
NZD
Category: Parenting | Series: Mindful Thoughts Ser.
The Joy of Loving-Kindness Mindful Thoughts for Fathers is a series of beautifully illustrated reflections on different aspects of fatherhood, from the joy of holding your child for the first time and teaching them about the world, all the way through to the inevitability of illness and establishing bed times and boundaries. Pick this book up at any stage of fatherhood and dip into the calm of mindful awareness for deeper presence and understanding. Comprised of 25 mindful reflections, each a thoughtful guide, Ady Griffiths (Vidyadasa) offers meditative reflections into the everyday details and bigger picture of fathering in today's hectic world. In this carefully crafted little book, he encourages every father to find and embrace a mindful daily awareness for deeper presence, acceptance and understanding. Covering topics such as the father's changing identity, loving yourself as well as your loved ones and being "good enough," this book aims to address the internal worries and struggles of fathers during one of the most challenging and rewarding phases of life. Whether you pick this little book up in a time of crisis, or in a moment of rare stillness, allow yourself to be guided through some of the ups and downs in a father's life, and let your mind pause to enjoy and cherish every stage of your child's life. ...Show more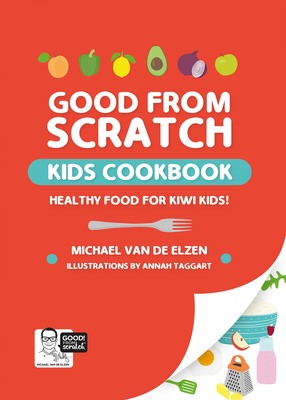 $34.99
NZD
Category: Parenting
The Good From Scratch Kids Cookbook is Michael's fifth cookbook, collating his favourite recipes that he cooks with his own children, for Hazel and Ivy, and that they cook for themselves. With two daughters of his own, he knows how important it is to have children thinking about making health food opti ons, without compromising on the most important thing – taste!  The recipes all stem from his 'Good From Scratch' philosophy; there is nothing better than a meal where you know what the ingredients are. Michael's all about creating recipes that produce dishes that are healthy, quick to prepare and…deeeeeelicious!  The cookbook covers all the essentials; breakfasts, lunchbox options, after-school snacks, dinners, sweet treats and the all-important party food. ...Show more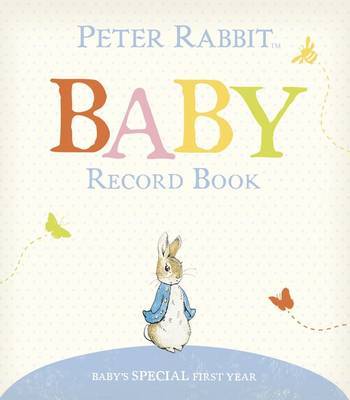 $30.00
NZD
Category: Parenting
Parents can cherish every special moment in the first year of their child's life in this stylish, contemporary baby record book. Space is provided for photos, footprints and handprints, and a pocket at the back for important keepsakes. Illustrated throughout with classic Beatrix Potter artwork, includin g illustrations of favourite characters like Peter Rabbit and Jemima Puddle-Duck. Sections to fill in begin before baby even arrives, so parents can note their thoughts and dreams, and continue through the milestones until baby's first year is at an end. ...Show more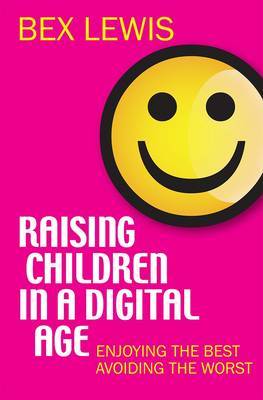 $4.99
NZD
$19.99
(75% off)
Category: Parenting
As featured on The Steve Wright Show on Radio 2. Equipping children to thrive and survive in the digital jungle Digital technology, social media, and online gaming are now a universal part of childhood. But are you worried about what your children might be doing online? What they might come across by ac cident? Or who might try to contact them through Facebook or Twitter? Whether you are a parent, grandparent, teacher, or youth leader, you will want children to get the most out of new technology. But how do you tread the tightrope of keeping them safe online, whilst enabling them to seize and benefit from the wealth of opportunities on offer? Bex Lewis, an expert in social media and digital innovation, has written a much-needed and timely book full of sound research, practical tips, and realistic advice on how to keep children safe online. She puts the Internet scare stories and distorted statistics into context and offers clear and sensible guidelines to help children thrive in the digital jungle. Media coverage includes: * BBC Radio 2: The Steve Wright Show * BBC Radio Tees * BBC Radio Newcastle * ITV Tyne Tees television * Real Radio * Sun FM * The Durham Times * The Northern Echo * The Sunderland Echo * Premier Radio * The War Cry For more information visit www.lionhudson.com/drbex ...Show more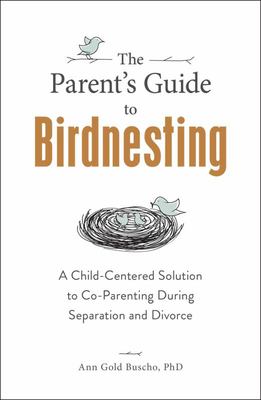 $35.00
NZD
Category: Parenting
Take coparenting to the next level and provide a stable environment for your children as you and your spouse begin tackling your separation or divorce. For parents who are separating and want to put their children first, birdnesting could be the interim custody solution you've been looking for. Instead of the children splitting their time being shuttled between mom and dad's separate homes, birdnesting allows the children to stay in the "nest" and instead, requires mom and dad to swap, allowing each parent to stay elsewhere when not with the children. Initially popularized by celebrities, this method of coparenting is now becoming more mainstream as a way to help ease children into a new family dynamic. Birdnesting takes work and commitment but with Dr. Ann Gold Buscho's guidance, you'll learn everything you need to know about this revolutionary method. In The Parent's Guide to Birdnesting, you will discover the pros and cons, the financial and interpersonal considerations, and if it's the right decision for you and your family. ...Show more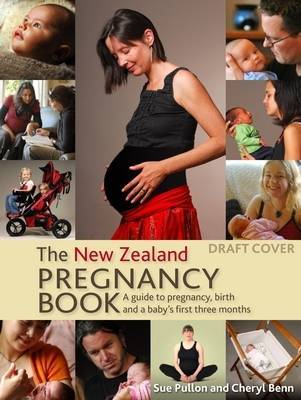 $50.00
NZD
Category: Parenting | Reading Level: very good
The New Zealand Pregnancy Book has been used by many thousands of parents since the first edition was published. The third edition has been comprehensively rewritten by GP author Sue Pullon, along with midwife Cheryl Benn. New emphasis is placed on matters such as: the range of birth options; midwife c are; the role of fathers; testing in pregnancy; antenatal care; fertility support; the first months of a baby's life; breastfeeding; practical matters such as nappy options and shopping lists. A Maori perspective is provided by midwife Hope Tupara and researcher Donna Cormack. The experience of other cultures is also presented. In personal stories, ordinary New Zealanders speak movingly of their experiences: pregnancy, home birth and hospital birth, disability, cot death, living with a new baby, choosing between high tech and natural birth, etc. Readers will find here the real accounts that will help them to understand the great range of experience in pregnancy, birth and early parenthood. Full colour photography by Daniel Allen also records this range. Allen's birth sequences (shot both in hospital and at home) offer superb information for parents-to-be (and medical students). An exercise series has been developed with the assistance of experienced physiotherapist Yvonne Ferguson. Nappy-changing, baby equipment, breastfeeding and bathing have all been brilliantly photographed. Most powerful of all are Allen's images of people willing to share this momentous experience - newly pregnant women, others about to give birth, a young father with twins, a Maori family, couples and women on their own. These are eloquent photographs of New Zealanders, from all cultures, at a time of great significance in their lives. ...Show more
$32.99
NZD
Category: Parenting
An accessible, practical guide to preventing and managing children's allergies and improving their immune systems, from leading gastroenterologist Dr Vincent Ho.  
$45.00
NZD
Category: Parenting
The world's favourite pregnancy book just got better.  This cover-to-cover new edition is filled with must-have information, advice, insight, and tips for a new generation of parents. With Heidi Murkoff's trademark warmth, empathy, and humour, What to Expect When You're Expecting answers every conceiva ble question expectant parents could have, including dozens of new ones based on the ever-changing pregnancy and birthing practices, and choices they face. Advice for partners is fully integrated throughout the book. What to Expect When You're Expecting has long been the go-to manual for parents-to-be around the world. With detailed week-by-week explanations of what is happening to mother and baby, and advice backed by the latest research - think preparation, diet, self-care and complications - this book reassures parents while it tackles problems and addresses issues particular to today's technological, multicultural and rapidly changing society - from the use of alternative medicine and assisted conception, to options for labour, delivery and much more. Totally revised and updated for a new generation of expectant mothers and fathers.  ...Show more