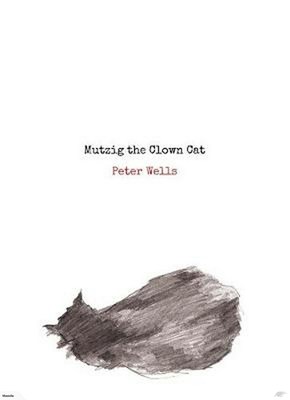 $17.50
NZD
Category: NZ Poetry
Eccentric and charming, Mutzig the Clown Cat is the first ever book by Peter Wells. In 1981 he made 30 copies of this book by hand to celebrate a stray cat that wandered into his life and took over his heart. A small art book, tactile and inviting, with drawings by the author.
$28.99
NZD
Category: Poetry
From the #1 New York Times bestselling author of milk and honey and the sun and her flowers comes her greatly anticipated third collection of poetry. rupi kaur constantly embraces growth, and in home body, she walks readers through a reflective and intimate journey visiting the past, the present, and th e potential of the self. home body is a collection of raw, honest conversations with oneself - reminding readers to fill up on love, acceptance, community, family, and embrace change. illustrated by the author, themes of nature and nurture, light and dark, rest here. i dive into the well of my body and end up in another world everything i need already exists in me there's no need to look anywhere else - home ...Show more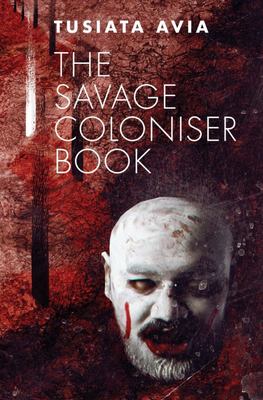 $25.00
NZD
Category: NZ Poetry
Kneel like a prayer full of lynching This is my God-given white 'Savage is as savage does. And we're all implicated. Avia breaks the colonial lens wide open. We peer through its poetic shards and see a savage world – outside, inside. With characteristic savage and stylish wit, Avia holds the word-blade to our necks and presses with a relentless grace. At the end, you'll feel your pulse anew.' —Selina Tusitala Marsh, New Zealand Poet Laureate 2017–19  The voices of Tusiata Avia are infinite. She ranges from vulnerable to forbidding to celebratory with forms including pantoums, prayers and invocations. And in this electrifying new work, she gathers all the power of her voice to speak directly into histories of violence. Avia addresses James Cook in fury. She unravels the 2019 Christchurch massacre, walking us back to the beginning. She describes the contortions we make to avoid blame. And she locates the many voices that offer hope. The Savage Coloniser Book is a personal and political reckoning. As it holds history accountable, it rises in power.  'A welcome autopsy of colonisers in past and present times, penned with a scalpel's precision, the inspection of parts, minced down to the floor. Sit in your blood-splattered apron and feel as the verdict is read.' —Ali Cobby Eckermann 'Tusiata Avia's poetry . . . is a full-body plunge in winter seas. It's breathtaking, skin tingling and teeth rattling. I feel alive. It's as real to me as a salt-crested wave smashing me full in the face until I am nothing but that moment . . . Exhilaration, pain, vulnerability, joy, cheeky confidence and acknowledgement. But what I don't feel is lonely.' —Nafanua Kersel, The Hook ...Show more
$24.99
NZD
Category: Poetry
In Poems to Fall in Love With, Chris Riddell OBE, political cartoonist for the Observer, has selected and illustrated his very favourite classic and modern poems about love.This gorgeous collection celebrates love in all its guises, from silent admiration through passion to tearful resignation. These po ems speak of the universal experiences of the heart and are brought to life by Juliet Stevenson and David Rintoul.This perfect gift features famous poems, old and new, and a few surprises. Classic verses sit alongside the modern to create the ultimate collection. Includes poems from Neil Gaiman, Nikita Gill, Carol Ann Duffy, E. E. Cummings, Shakespeare, Leonard Cohen, Derek Walcott, Hollie McNish, Kate Tempest, John Betjeman and Roger McGough and many more. ...Show more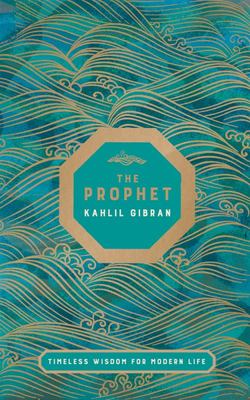 $22.99
NZD
Category: Poetry
Kahlil Gibran's best-known work, The Prophet, is a book of 26 poetic essays written in English. Kahlil Gibran took more than 11 years to formulate and perfect this book. The Prophet represents the height of Gibran's literary career as he came to be noted as 'the bard of Washington Street'. The twelve il lustrations in this volume are drawn by the author himself. Original Illustrations Matte Cover  8.5x11'' Large Print ...Show more
$29.99
NZD
Category: Poetry | Reading Level: near fine
The Sunday Times Number One Bestseller Winner of The GoodReads Choice Award for Poetry 2017 From Rupi Kaur, the bestselling author of Milk and Honey, comes her long-awaited second collection of poetry. Illustrated by Kaur, The Sun and Her Flowers is a journey of wilting, falling, rooting, rising and b looming. It is a celebration of love in all its forms. this is the recipe of lifesaid my motheras she held me in her arms as i weptthink of those flowers you plantin the garden each yearthey will teach youthat people toomust wiltfallrootrisein order to bloom ...Show more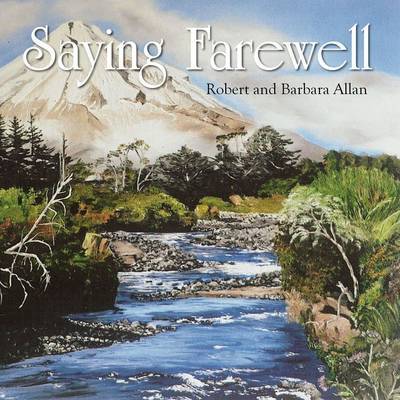 $39.99
NZD
Category: NZ Poetry
I always thought that people, who are vibrantly individual creatures, deserve more than a mere formal ritual at their farewell, so I began to write individual pieces to help say farewell in a more personal way. Then it became clear that others would like to use some of these, so they have been generalis ed, to a degree, in order for them to be suitable for different people. Barbara and I also think that this quirky world we live in deserves more than to be recorded in digital form, with images 'archived' on computers, rarely to be seen again. So we have been painting, carving, and drawing the things that touch us. Our hope is that these words and pictures will bring comfort and encouragement to those who use them. - Robert Allan ...Show more
$25.00
NZD
Category: NZ Poetry
we love an underdog especially when it's a whale we see ourselves in them literally in them lounging in their cathedral of a mouth just looking for love All around us, life is both teeming and vanishing. How do we live in this place of so many others an d so many last things? How to Live With Mammals is not a book of instruction but a book of reimagining and a book of longing. In these funny and often poignant poems, Ash Davida Jane asks how we might reorient ourselves, and our ways of loving one another, as the futures that we once imagined grow ever more precarious. 'Urgent, funny and tender: these poems shine.' —Louise Wallace ...Show more
On We Go
by Catherine Bagnall & L Jane Sayle
$35.00
NZD
Category: NZ Poetry
A remarkable collaboration between an artist and a poet, On We Go belongs to the emerging forms of ecological thinking that cross genres and scientific disciplines, speaking directly about global warming and the perils facing the natural world.
$25.00
NZD
Category: NZ Poetry
A bold, playful, poetic exploration of sex, gender and identity. I am in bed with you. The room varies. But I'm always on the left. I am pulling the pieces of myself into myself. In the winter I left myself behind in the 90s. I'm coming back now. You can see the light touching me. I can see layers of ti ssue finally making a body. And once I have a body I have a head. And in my head are these thoughts. —From 'I am in bed with you' Playful and fluid but completely serious, Emma Barnes's surreal phantasmagoria I Am in Bed with You leads us through the very personal worlds of sex, gender and the body. Barnes cracks jokes, makes us uncomfortable, shows us a little tenderness, leaves a lot unsaid and does it all with language that provokes and confounds. 'I'm a mentally ill, / married, chronically ill, queer woman with two feet underground', the author reveals. 'I birth Sigourney Weaver's android baby', they tell us next. This collection is personal and fantastical, funny and excruciating. It's poetry in the process of unravelling most of what you thought you knew. ...Show more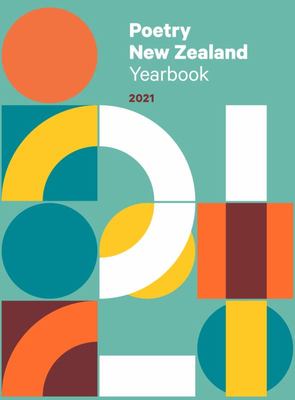 $40.00
NZD
Category: NZ Poetry | Series: Poetry New Zealand Yearbook
Poetry New Zealand, this country's longest-running poetry magazine, showcases new writing from New Zealand and overseas. This issue, #55, features 182 poems by 129 poets, including Elizabeth Morton, Michele Leggott, essa may ranapiri, Bob Orr, Kiri Piahana-Wong, Jordan Hamel, David Eggleton and Mere Tai to, the winning entries in the Poetry New Zealand Prize, essays, and reviews of 25 new poetry books. Compiled in a time of pandemic, these are poems written -- in the words of editor Tracey Slaughter -- when 'the only line to follow was deeper in, darker down, to poetry. The page was the only safe place our breath could go.' ...Show more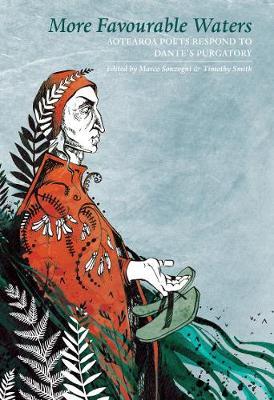 $25.00
NZD
Category: NZ Poetry
More Favourable Waters is an anthology of contemporary poets from Aotearoa New Zealand commemorating one of the world's great poets, Dante Alighieri (1265-1321), 700 years after his death. The anthology was published on 25 March 2021, which is Dante Day, chosen by the Italian Government to celebrate th e poet's legacy. For this project we are honoured to be working with the Embassy of Italy in New Zealand and the Istituto Italiano di Cultura in Sydney, alongside editors Marco Sonzogni (Victoria University of Wellington-Te Herenga Waka), an Italian-New Zealander, and Timothy Smith (Oxford University), a New Zealander. Each of the 33 poets has written a poem of 33 lines inspired by and including a short passage from one of the 33 cantos of Dante's Purgatory, the second part of his epic The Divine Comedy. ...Show more