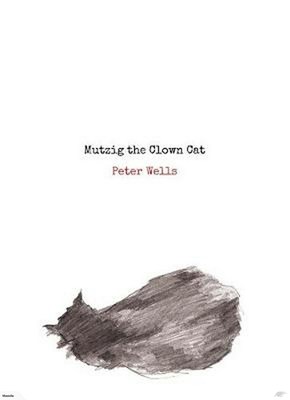 $17.50
NZD
Category: NZ Poetry
Eccentric and charming, Mutzig the Clown Cat is the first ever book by Peter Wells. In 1981 he made 30 copies of this book by hand to celebrate a stray cat that wandered into his life and took over his heart. A small art book, tactile and inviting, with drawings by the author.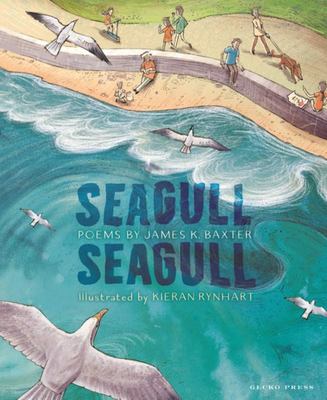 $29.99
NZD
Category: Poetry
A new gift edition of James K Baxter's classic poems for children, illustrated by Kieran Rynhart. The poems in Seagull Seagull are light and easy read-alouds for classrooms or with toddlers-on-the-couch. James K Baxter wrote these poems when he was teaching in Lower Hutt in the 1950s. Successful in the classroom, they have been regularly reprinted in anthologies and collections and remain popular for their accessible rhythms, humour, and quintessentially New Zealand settings. This new gift edition of Baxter's poems is illustrated by Kieran Rynhart in dramatic spreads and beautifully drawn details. ...Show more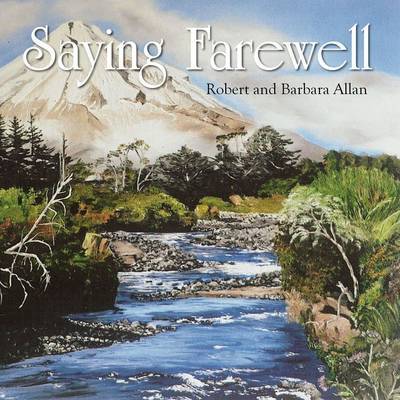 $39.99
NZD
Category: NZ Poetry
I always thought that people, who are vibrantly individual creatures, deserve more than a mere formal ritual at their farewell, so I began to write individual pieces to help say farewell in a more personal way. Then it became clear that others would like to use some of these, so they have been generalis ed, to a degree, in order for them to be suitable for different people. Barbara and I also think that this quirky world we live in deserves more than to be recorded in digital form, with images 'archived' on computers, rarely to be seen again. So we have been painting, carving, and drawing the things that touch us. Our hope is that these words and pictures will bring comfort and encouragement to those who use them. - Robert Allan ...Show more
$55.00
NZD
Category: Poetry
Available for the first time, #1 New York Times bestselling author, rupi kaur, presents a gorgeous boxed set of her books milk and honey and the sun and her flowers.   Global sensation and internationally renowned author - rupi kaur's milk and honey celebrates the challenges and triumphs facing the mo dern woman. In strikingly personal, yet widely relatable poems accompanied by original illustrations, kaur challenges the idea that women should be quiet, gentle, and submissive and instead encourages women to be strong, powerful, and proud. Each of the four chapters ("the hurting," "the loving," "the breaking," and "the healing") serves a different purpose and explores the many kinds of pain and healing of life's experiences. From breakups to trauma, kaur leads readers through life's most bitter moments to find their hidden sweetness.   Paired with milk and honey in this exquisite boxed set: the sun and her flowers, a vibrant and transcendent journey about growth and healing. Ancestry and honouring one's roots. Expatriation and rising up to find a home within yourself. Divided into five chapters and illustrated in kaur's signature style, the sun and her flowers is a journey of wilting, falling, rooting, rising, and blooming. A celebration of love in all its forms. ...Show more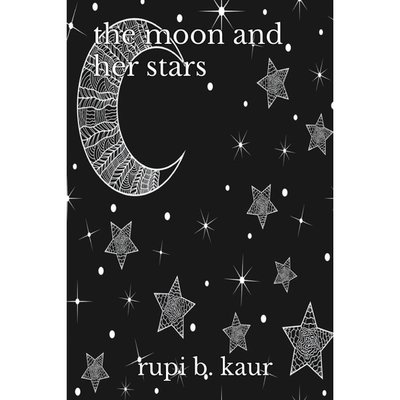 $39.99
NZD
Category: Poetry
Divided into five chapters and illustrated by kaur, the moon and her stars is a journey of love, falling, rising, inspiration, and growing. A celebration of life and love in all its forms. The hands of time cannot touch us i said. why? he asked. i kissed his lips before saying: because our love is tim eless. ...Show more
$27.99
NZD
Category: Poetry
In Poems to Fall in Love With Chris Riddell has selected and illustrated his very favourite classic and modern poems about love.This gorgeously illustrated collection celebrates love in all its guises, from silent admiration through passion to tearful resignation. These poems speak of the universal expe riences of the heart and are brought to life with Chris's exquisite, intricate artwork.This perfect gift features famous poems, old and new, and a few surprises. Classic verses sit alongside the modern to create the ultimate collection. Includes poems from Neil Gaiman, Nikita Gill, Carol Ann Duffy, E. E. Cummings, Shakespeare, Leonard Cohen, Derek Walcott, Hollie McNish, Kate Tempest, John Betjeman and Roger McGough and many more. ...Show more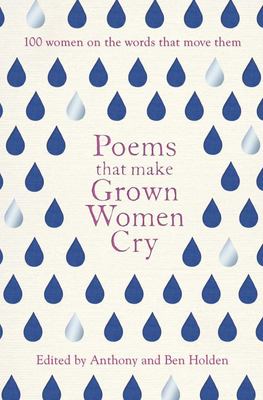 $22.99
NZD
Category: Poetry
Following the success of their anthology Poems That Make Grown Men Cry, father-and-son team Anthony and Ben Holden, working with Amnesty International, have asked the same revealing question of 100 remarkable women. What poem has moved you to tears? The poems chosen range from the eighth century to toda y, from Rumi and Shakespeare to Sylvia Plath, W. H. Auden to Carol Ann Duffy, Pablo Neruda and Derek Walcott to Imtiaz Dharker and Warsan Shire. Their themes range from love and loss, through mortality and mystery, war and peace, to the beauty and variety of nature. From Yoko Ono to Judi Dench, Chimamanda Ngozi Adichie to Elena Ferrante, Carol Ann Duffy to Meera Syal, and Joan Baez to Olivia Colman, this unique collection delivers private insights into the minds of women whose writing, acting and thinking are admired around the world. ...Show more
$22.99
NZD
Category: Poetry
A unique collection of poetry so powerful that 100 grown men--bestselling authors, poets laureate, and other eminent figures from the arts, sciences, and politics--have been moved to tears. Here they deliver touching and insightful personal introductions to a range of beloved poems.   Grown men don't cry.   But in this fascinating anthology, one hundred men--distinguished in literature and film, science and architecture, theater and human rights--confess to being moved to tears by poems that continue to haunt them. Representing twenty nationalities and ranging in age from their early 20s to their late 80s, the majority are public figures not prone to crying. Here they admit to breaking down when ambushed by great art, often in words as powerful as the poems themselves.   Their selections include classics by visionaries such as Walt Whitman, W.H Auden, and Philip Larkin, as well as contemporary works by masters including Billy Collins, Seamus Heaney, Derek Walcott, and poets who span the globe from Pablo Neruda to Rabindranath Tagore.   Seventy-five percent of the selected poems were written in the twentieth century, with more than a dozen by women including Mary Oliver, Elizabeth Bishop, and Gwendolyn Brooks. Their themes range from love in its many guises, through mortality and loss, to the beauty and variety of nature. Three men have suffered the pain of losing a child; others are moved to tears by the exquisite way a poet captures, in Alexander Pope's famous phrase, "what oft was thought, but ne'er so well express'd.   From J. J. Abrams to John le Carr , Salman Rushdie to Jonathan Franzen, Daniel Radcliffe to Nick Cave, Billy Collins to Stephen Fry, Stanley Tucci to Colin Firth, and Seamus Heaney to Christopher Hitchens, this collection delivers private insight into the souls of men whose writing, acting, and thinking are admired around the world. ...Show more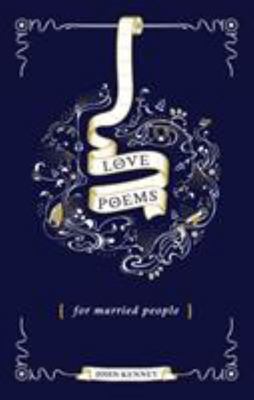 $24.00
NZD
Category: Poetry
Are you in the mood? I am. Let's put the kids down. Have a light dinner. Shower. Maybe not drink so much. And do that thing I would rather do with you than with anyone else. Lie in bed and look at our iPhones. Written with brilliant wit, sharp observation and a big dose of reality, Love Poems for Marrie d People takes the poetic form, turns it upside down and leaves it in the dishwasher to dry. Including such gems as Why Are You in The Shower With Me? Our Love is Tested in Traffic and What Time Should We Leave for the Airport? John Kenney's poems are packed with funny, wry observations about the reality of life once the initial shine of a relationship has dulled. From parental gripes to dwindling sex lives; from less-than-romantic gifts to irritating personal habits, it's all covered. ...Show more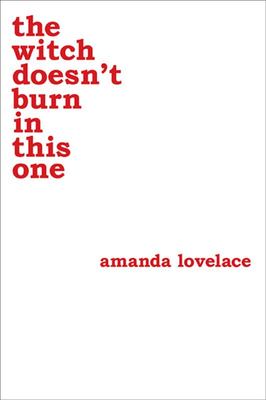 $27.99
NZD
Category: Poetry
The witch: supernaturally powerful, inscrutably independent, and now--indestructible. These moving, relatable poems encourage resilience and embolden women to take control of their own stories. Enemies try to judge, oppress, and marginalize her, but the witch doesn't burn in this one.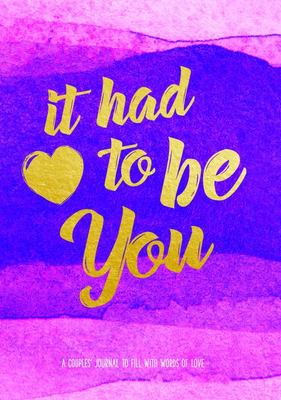 $24.99
NZD
Category: Poetry
Celebrate the love of your life with It Had To Be You, a journal that will warm your heart and remind you that love conquers all. This beautifully-designed journal features prompted sections that will allow you to write down the story of your romance, creating a memorable keepsake for your children, gra ndchildren, or loved ones. Between these sections are quotes, love letters, and poetry by famous lovers throughout history that will stir your soul to romance and inspire you in your relationship. A perfect gift for weddings, anniversaries, Valentine's Day, or any other celebration of romance, It Had To Be You is a wonderful keepsake that will last almost as long as true love. ...Show more
$29.99
NZD
Category: NZ Poetry
Sam Hunt is New Zealand¿s best-known and, arguably, best-loved poet. Coming to it: Selected poems is the latest collection of Hunt¿s poems to be published. It is intended to replace both Doubtless: New and selected and Knucklebones: Poems 1962¿2012 (both out of print) to ensure that a substantial select ion of his poems remain available to the general reader. In Coming to it, a broad selection of Hunt¿s older poems sit ahead of his more recent work from Chords (2011), Salt River Songs (2016) as well as 19 brand new, previously unpublished poems written in 2018. As always, Hunt¿s unflinchingly honest, elegiac and moving poems roam around familiar themes of family, friends and lovers; landscapes and the play of the weather; and the challenges of ageing and mortality. Sam Hunt has had a remarkable and enduring career, and Coming to it is a fitting tribute to the quality of his poems. ...Show more