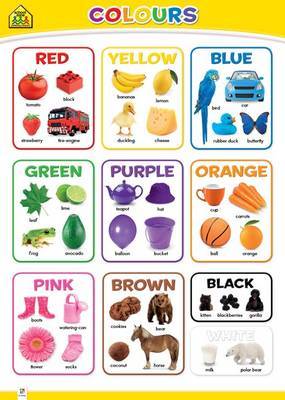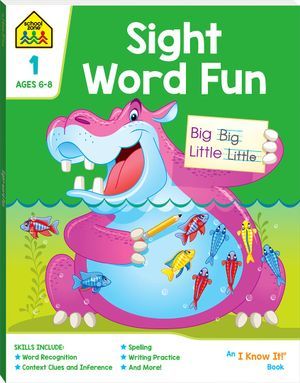 $7.99
NZD
Category: School Zone | Series: School Zone
Sight-word Fun contains simple, fun activities that will help your child understand the meaning of words and recognise differences in spelling. Sight words are not phonetic, which makes them more difficult to learn. This workbook offers plenty of ways to help your child memorise over 30 key sight words and features fun activities to help the process. ...Show more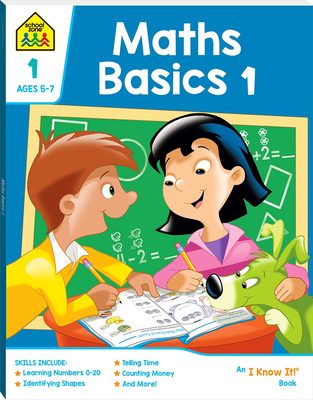 $7.99
NZD
Category: School Zone | Series: School Zone
Prepare your child for maths success! Written and reviewed by a mathematics specialist, these proven activities teach and reinforce the maths skills children aged five to seven need most. The lessons in this workbook cover essential skills including understanding and comparing numbers up to 20, identify ing basic geometric shapes, telling the time to the hour, counting money, identifying and extending patterns, understanding the fraction concept of a half, and more. ...Show more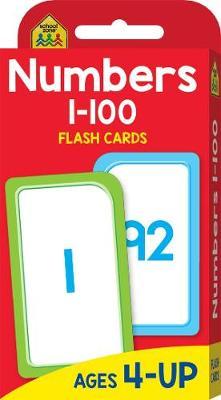 $6.99
NZD
Category: School Zone | Series: School Zone Flashcards
AMAZING - With School Zone Flash Cards, 1 to 100 is not such a long way, but to your little one, counting all that way seems like such a long journey. You can help make it fun and educational at the same time by introducing numbers in a number of different ways. These flash cards also help your child un derstand the difference between even and odd numbers. Plus, work with counting cards to help your child develop the skill of counting by 2s, by 5s, and by 10s. The journey to 100 isn't all that far when there are so many fun ways to learn how to get there! This set is perfect for home or school and is intended for children aged 4 and above. Age: 4 years and up Item no: 93368 Package Dimensions: Approx 8 x 16 x 2 cms Contents: 50 double-sided Number Cards, 1 Parent Card, 1 Game Card, 3 Counting Cards, 1 odd/even card Numbers written in bold, block-style Thick, glossy cardstock Rounded corners for easy sorting Includes a Parent Card with tips and instructions ...Show more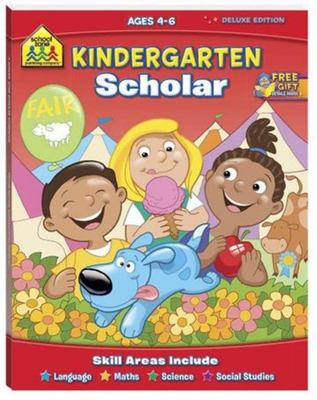 $7.99
NZD
Category: School Zone | Series: School Zone
Children will enjoy lots of fun activities in these multi-curriculum workbooks! Each workbook has 64 pages of essential skill exercises in language arts, maths, science and social studies. Use these books to review, reinforce, or accelerate learning.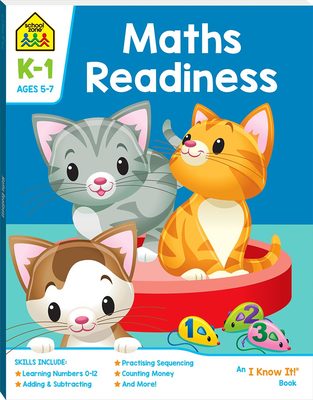 $7.99
NZD
Category: School Zone | Series: School Zone
Prepare your child for maths success! These proven activities focus on understanding, ordering and comparing numbers and reinforce important early maths skills. The lessons in Maths Readiness cover skills including counting from zero to 20, working with numerical order, learning to add and subtract, ide ntifying shapes and patterns, comparing sizes, volumes and areas, counting money, and more! ...Show more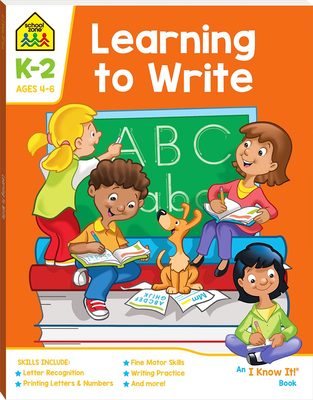 $7.99
NZD
Category: School Zone | Series: School Zone
Learning to Write guides the development of legible handwriting with instruction and practice exercises. The activities in this workbook include the proper starting points for each letter stroke, as well as numbering the strokes so the letter is written in the correct order. Playful illustrations, writi ng exercises and entertaining riddles help make learning to write. ...Show more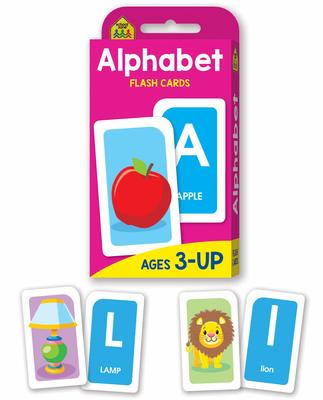 $6.99
NZD
Category: School Zone | Series: School Zone Flashcards
These beginners School Zone Alphabet Flash Cards are the perfect way to introduce young children to letters and sounds. Featuring bright fun illustrations, 26 upper case cards, and 26 lower case cards, plus a parent's card full on fun activities and games to do with these cards, make learning a joy.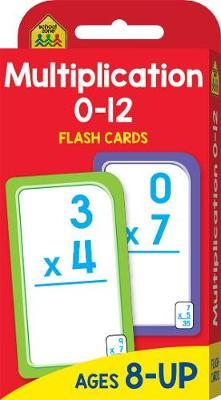 $6.99
NZD
Category: School Zone | Series: School Zone Flash Cards
These bright and colourful School Zone Multiplication 0-12 Flash Cards are the perfect introduction for your young child to learn multiplication. This pack contains 55 double sided full colour cards and a parent card with details on the fun and interactive use of these cards. Age: 8 years and up Ite m no: 93374 Package Dimensions: Approx 8 x 16 x 2 cms Contents: 55 double-sided Problem Cards, 1 Parent Card Numbers written in bold, block-style Thick, glossy cardstock Rounded corners for easy sorting Includes a Parent Card with tips and instructions ...Show more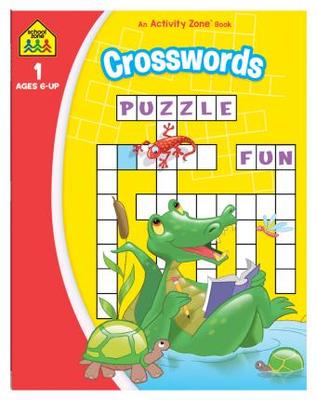 $7.99
NZD
Category: School Zone
This Crosswords Activity Zone workbook is packed with crosswords for kids aged 8-10 that are a sure cure for boring days and restless children! Each colourful, fact-filled page will capture children's interest with new and challenging activities. As each puzzle is solved, children are learning new vo cabulary words, developing spelling skills that relate to the subject of the puzzle and, most of all, having fun doing it. ...Show more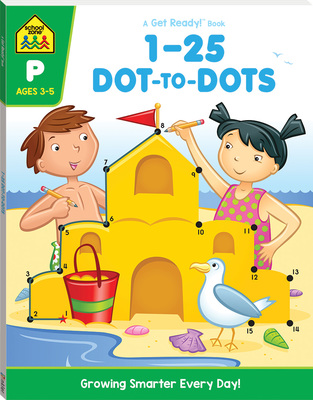 $10.00
NZD
Category: School Zone | Series: School Zone
This 1–25 Dot-to-Dot Get Ready Book helps school-ready children identify numbers and place them in sequence, all while enjoying a highly immersive and fun colouring activity!  The dot-to-dot activities improve children's fine motor skills and hand-eye coordination, as they join the dots and practise nu merical order. Get Ready books review, reinforce and accelerate learning, and keep kids classroom ready. ...Show more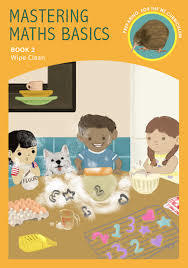 $12.99
NZD
Category: School Zone
Designed to help prepare children for the New Zealand curriculum, Book 2 includes numbers 11-20 with a wipe clean surface and whiteboard marker so it can be used again and again! Filled with engaging illustrations, this book builds a child's number concepts, pen control and problem solving making it fee l like fun not work. Mastering Maths Basics: Book 1 includes numbers 1-10. ...Show more