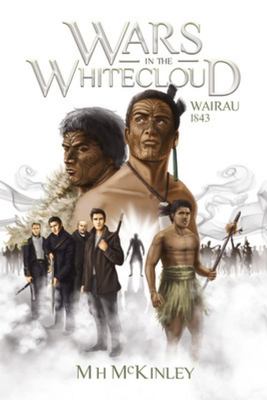 $27.99
NZD
Category: NZ Comics | Series: Wars in the Whitecloud
In a small clearing of land nestled within the Wairau valley two peoples met; the recently established settlers of Nelson, and the governing tribe of that region - the renowned Ngati-Toa. When they marched, both sides were prepared for confrontation...yet they weren't expecting that their actions would drastically alter the future of the nation. Shaking both native Maori and settler populations alike, what occurred at Wairau made it clear throughout the Empire that not all was well within Britain's infant colony. The first story in the epic New Zealand War series featuring 58 pages of full colour action and adventure! ...Show more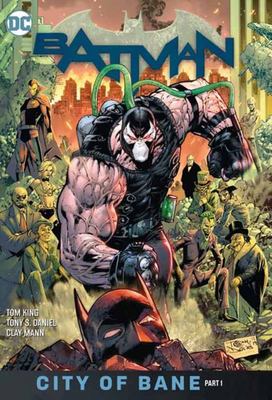 $49.99
NZD
Category: Super-Heroes
Ever since Batman's impending wedding went south on him, the Caped Crusader has had the sinking suspicion that there has been someone lurking in the shadows setting events into motion. After the attempted assassination of Nightwing he starts to question his commitment to his war on crime, his relationsh ips and even his own sanity. There has been an unseen hand orchestrating these events. And while the true villain has yet to reveal himself, his minions are starting to step forward and break the Bat down once and for all--beginning with Thomas Wayne, the Batman from the Flashpoint Universe! Collects Batman #75-79. ...Show more
$24.00
NZD
Category: Movie/TV tie-in
School is back in session in the normally quiet town of Hawkins, Indiana. Mike, Lucas, Dustin, and Will are still grappling with the traumatic encounters with the Demogorgon and the Upside Down in season one of the hit Netflix series. As tensions rise and fractures begin to form in the group, a new kid shows up to AV club with a Betamax Camcorder and an idea. The new Spielberg-wannabe friend, Joey Kim, wants to make a horror movie about a local legend, but when he sees Will's drawings, he discovers that his new friends are local legends. Written by best-selling author Greg Pak (Mech Cadet Yu, The Incredible Hulk, Star Wars- Age of Rebellion) and drawn by Valeria Favoccia (Assassin Creed- Reflections, Doctor Who- The Tenth Doctor). ...Show more
$19.99
NZD
Category: Kids | Series: Amulet | Reading Level: 9-12
After the death of their father, Emily and Navin move with their mother to their deceased great-grandfather's home. The house proves to be dangerous and leads them into an underground world inhabited by demons, robots, and talking animals.
$35.00
NZD
Category: Manga
An easy-to-follow, step-by-step manga drawing instruction book from fan favorite manga artist and painter Camilla d'Errico, featuring 30 lessons on illustrating cute, cool, and quirky characters in the Pop Surrealist style with pencils.   With wildly popular appearances at Comic Cons and her paintings d isplayed in art galleries around the world, Camilla d'Errico has established herself as a go-to resource for manga-influenced art. Following in the footsteps of her past art instruction books Pop Manga and Pop Painting, Pop Manga Drawing provides the most direct and accessible lessons yet for rendering characters in her signature Pop Surrealist style. Written in the fun and encouraging voice that fans have come to expect, Pop Manga Drawing takes you step-by-step through lessons on drawing with graphite and mechanical pencils, along with insights on enhancing pieces with other mediums (including acrylics, markers, and colored pencils). It also provides tips and expert advice on drawing specific elements, including hair, eyes, and animals, that can take your manga art to the next level. Pop Manga Drawing grants one-of-a-kind access to the basic building blocks of artistic expression, giving you the tools you need to create your own pop manga masterpieces. ...Show more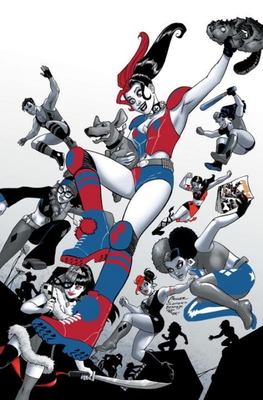 $34.99
NZD
Category: Super-Heroes
Harley Quinn and her Gang of Harleys are hitting the road! As if Hollywood wasn't weird enough already, now Harley's made her way to Tinseltown and she's about to have the most destructive fifteen minutes of fame ever. Will the industry survive Harley's Hollywood hijix, or will the City of Angels fall f rom grace? And will Coney Island be able to contain Harley's newfound celebrity status? From the best-selling creative team of Jimmy Palmiotti and Amanda Conner (STARFIRE) comes HARLEY QUINN VOL. 4! Collects HARLEY QUINN numbered 17-21 and HARLEY QUINN ROAD TRIP SPECIAL numbered 1. ...Show more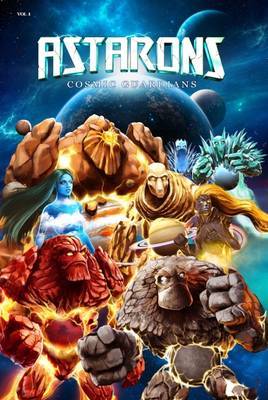 $24.99
NZD
Category: NZ Comics | Series: Astarons
Through a series of illustrated comic style sci-fi books, eight super-heroes take us on an enthralling journey through our solar system, exploring our galaxy and further galaxies to the edge of the universe Throughout their adventures readers discover the solar system and gain a basic understanding of w hat our amazing universe is all about. In order to save the solar system from mass destruction, our eight super-heroes are united together to overcome everyday struggles that are common in outer space. Each character is derived from one of the eight planets, has their own unique lovable characteristics and powers that represent the complicated fabric of each planet. As the story progresses, we are introduced to additional characters representing other parts of the solar system such as supernovas, galaxies, black holes many more interesting fun facts that make up our universe. The perfect balance between blockbuster and education. Every parents dream. ...Show more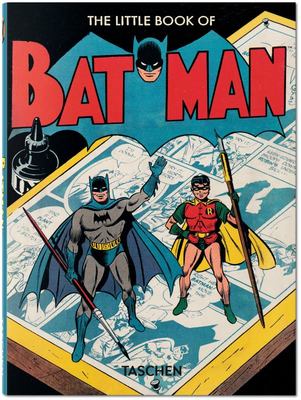 $24.99
NZD
Category: Super-Heroes
Caped Crusader: The dark icon of the DC Universe From his first appearance in Detective Comics No. 27 in May 1939, Batman has thrilled imaginations across the globe. This character portrait pays tribute to the World's Greatest Detective, from his early days as a pulp-inflected comics hero to his current stature as a global icon, one of the greatest cultural artifacts of modern times. Through Robin, Catwoman, the Joker, and beyond, this volume looks at the complicated personality and the dynamic relationships that defined Batman. With 192 pages of the greatest Batman images and text by Paul Levitz, author of the Eisner Award-winning 75 Years of DC Comics, The Little Book of Batman is your definitive guide to the tragedy and triumph of the Dark Knight. DC Comics characters and all elements are trademarks of and (c) DC Comics. (s15) ...Show more
$21.99
NZD
Category: Manga | Series: Beastars Ser.
At this high school, instead of jocks and nerds, the students are divided into predators and prey. At a high school where the students are literally divided into predators and prey, friendships maintain the fragile peace. Who among them will become a Beastar--a hero destined to lead in a society natura lly rife with mistrust? As gray wolf Legoshi continues to grapple with his feelings for dwarf rabbit Haru, he discovers another member of the Drama Club is friendly with her too. But just how friendly...? Meanwhile, someone else is developing feelings for Legoshi. And Bengal tiger Bill is threatening to reveal some disturbing truths about someone's past...   ...Show more
$17.99
NZD
Category: Manga | Series: My Hero Academia: Smash!! Ser.
Hilarious hijinks featuring the characters and story lines of My Hero Academia   The superpowered society of My Hero Academia takes a hilarious turn in this reimagining of the best-selling series Join Midoriya, All Might and all the aspiring heroes of U.A. High, plus memorable villains, in an irrevere nt take on the main events of the series, complete with funny gags, ridiculous jokes and superpowered humor   This volume of the My Hero Academia parody series treats hero education like a joke First, there's a whole lot of fun in the sun on summer break for the aspiring heroes of U.A. High. Then, everyone attends a training camp in the woods, which turns out surprisingly normal except for one small abduction. Plus Izuku and company in their Halloween costumes and as animals Everyone, even Bakugo, likes animals...right? ...Show more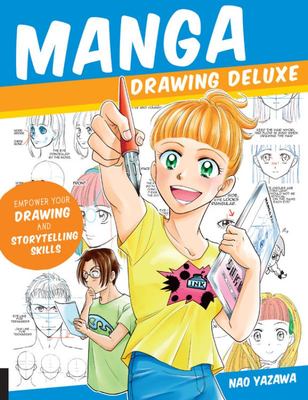 $32.99
NZD
Category: Manga
Manga Drawing Deluxe teaches the drawing techniques for creating authentic manga characters and stories.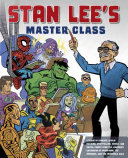 $48.00
NZD
Category: Reference
From the co-creator of the Mighty Marvel Universe and some of the most popular comic book characters of all time comes an in-depth comics drawing instruction book revealing the tools, styles, and techniques of today's top comics artists. Focusing on topics like anatomy, perspective, and character desig n, as well as brand new topics like manga art styles, digital art, and more, Stan Lee's Master Class is the next step for those looking to perfect their superhero rendering and create fantastic worlds perfect for today's modern comic book audience. With examples from his classic collaborations at Marvel Comics and from today's top comics artists, Lee builds on concepts only touched upon in his previous instructional offerings and provides a pathway for aspiring artists to bring their comic book artwork to professional-quality levels. Advance praise for Stan Lee's Master Class "Stan Lee dedicated his life to perfecting the art and craft of comic book storytelling. Stan Lee's Master Class distills his decades of experience into practical and clearly explained lessons to help you make the best comics you can. It's like having Stan looking over your shoulder."--Danny Fingeroth, longtime colleague of Stan Lee, and author of A Marvelous Life: The Amazing Story of Stan Lee "Stan Lee's Master Class is an insightful deep-dive into the world of comic book art and storytelling as only the master himself could deliver!"--Mariano Nicieza, Marvel editor and art director, and illustrator for the award-winning graphic novel Stan Lee's God Woke "Stan was a born storyteller. Working with very talented artists, he created wonderful characters and told their exciting stories visually in comic books. Now he's passing along a lot of that priceless knowledge."--Larry Leiber, writer and artist on the classic 1960s Marvel comics Thor, Ant Man, and Spider-Man "Despite the many years that I've been working in comics as a writer and an editor, Stan Lee continues to both inspire and instruct me--and countless others--daily with his brilliant work on many of the greatest comics ever published, as well as his advice and invaluable insights into creating any imaginable type of comics."--Jim Salicrup, editor-in-chief and founder of Papercutz ...Show more