$29.99
NZD
Category: Kids | Series: Asterix
The next action-packed adventure from Asterix and Obelix The roads across Italy are in disrepair. Defending his name, and to prove Rome's greatness, Senator Lactus Bifidus announces a special one-off chariot race. Julius Caesar insists a Roman must win, or Bifidus will pay. Open to anyone from the know n world, competitors arrive from far and wide, including Asterix and Obelix. With Bifidus secretly scheming, who will win this almighty chariot race? ...Show more
$55.00
NZD
Category: Reference
100 Marvel comics that built a universe. Which comic books have helped define Marvel Comics and make them the pop-culture phenomenon they are today? Find out in the pages of Marvel Greatest Comics. From the trailblazing original Human Torch and his aquatic adversary Namor, the Sub-Mariner in 1939 to the game-changing 1960s Super Hero icons such as Spider-Man and the Avengers, to smart modern makeovers like Guardians of the Galaxy and Squirrel Girl, Marvel have set the pace. This book's specially curated and expertly appraised selection is a stunningly illustrated and compelling history of Marvel Comics and its legacy through the comics that made the company great. These are the comics that changed the face of an industry. These are Marvel's greatest comics. 2020 MARVEL ...Show more
$21.99
NZD
Category: Manga | Series: Beastars Ser.
At this high school, instead of jocks and nerds, the students are divided into predators and prey.   At a high school where the students are literally divided into predators and prey, it's personal relationships that maintain the fragile peace. Who among them is a Beastar--an academic and social role model destined to become a leader in a society naturally rife with mistrust?   Last night at Cherryton Academy, an herbivore student was killed and eaten. Among the members of the drama club, the herbivores' suspicions naturally turn to their carnivore classmates... The prime suspect? Legosi, a large wolf. But he wouldn't hurt a fly--or would he? And will dwarf rabbit Haru bring out the beast in him? Or are his feelings for her...something else? ...Show more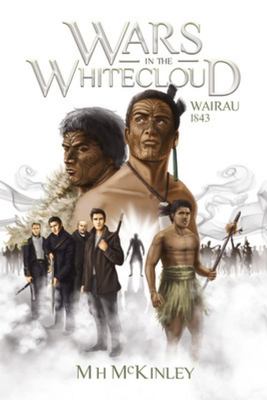 $27.99
NZD
Category: NZ Comics | Series: Wars in the Whitecloud
In a small clearing of land nestled within the Wairau valley two peoples met; the recently established settlers of Nelson, and the governing tribe of that region - the renowned Ngati-Toa. When they marched, both sides were prepared for confrontation...yet they weren't expecting that their actions would drastically alter the future of the nation. Shaking both native Maori and settler populations alike, what occurred at Wairau made it clear throughout the Empire that not all was well within Britain's infant colony. The first story in the epic New Zealand War series featuring 58 pages of full colour action and adventure! ...Show more
$39.99
NZD
Category: Super-Heroes
Become an expert on MARVEL Super Heroes and Villains with this comprehensive encyclopedia detailing characters' full names, aliases, origins, skills and much more. Now featuring your favourites from Avengers, Guardians of the Galaxy, Spider-Man and more, you're bound to discover a whole wealth of inform ation you can use to impress your super friends. ...Show more
$26.99
NZD
Category: Kids
Witches are real, and they are very, very dangerous. They wear ordinary clothes and have ordinary jobs, living in ordinary towns all across the world-and there's nothing they despise more than children. When an eight-year-old boy and his grandmother come face-to-face with the Grand High Witch herself, t hey may be the only ones who can stop the witches' latest plot to stamp out every last child in the country! This full-colour graphic novel edition of Roald Dahl's The Witches, adapted and illustrated by Eisner Award winner Penelope Bagieu, is the first-ever Dahl story to appear in this format. ...Show more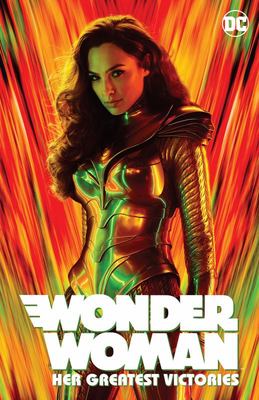 $26.00
NZD
Category: Super-Heroes
Prepare for the highly anticipated movie Wonder Woman 1984, the sequel to the 2017 blockbuster hit Wonder Woman starring Gal Gadot, with this trade paperback featuring stories about the Princess of the Amazons from some of the best writers and artists in the industry   This is the ultimate graphic no vel companion collection to the Wonder Woman 1984 movie, premiering in 2020. This graphic novel contains stories from legendary writers and artists, and features Wonder Woman's greatest allies and enemies. ...Show more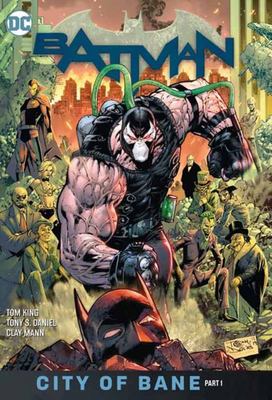 $49.99
NZD
Category: Super-Heroes
Ever since Batman's impending wedding went south on him, the Caped Crusader has had the sinking suspicion that there has been someone lurking in the shadows setting events into motion. After the attempted assassination of Nightwing he starts to question his commitment to his war on crime, his relationsh ips and even his own sanity. There has been an unseen hand orchestrating these events. And while the true villain has yet to reveal himself, his minions are starting to step forward and break the Bat down once and for all--beginning with Thomas Wayne, the Batman from the Flashpoint Universe! Collects Batman #75-79. ...Show more
$19.99
NZD
Category: Kids | Series: Amulet | Reading Level: 9-12
After the death of their father, Emily and Navin move with their mother to their deceased great-grandfather's home. The house proves to be dangerous and leads them into an underground world inhabited by demons, robots, and talking animals.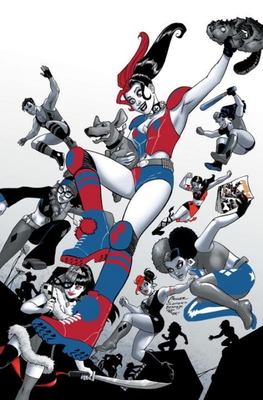 $34.99
NZD
Category: Super-Heroes
Harley Quinn and her Gang of Harleys are hitting the road! As if Hollywood wasn't weird enough already, now Harley's made her way to Tinseltown and she's about to have the most destructive fifteen minutes of fame ever. Will the industry survive Harley's Hollywood hijix, or will the City of Angels fall f rom grace? And will Coney Island be able to contain Harley's newfound celebrity status? From the best-selling creative team of Jimmy Palmiotti and Amanda Conner (STARFIRE) comes HARLEY QUINN VOL. 4! Collects HARLEY QUINN numbered 17-21 and HARLEY QUINN ROAD TRIP SPECIAL numbered 1. ...Show more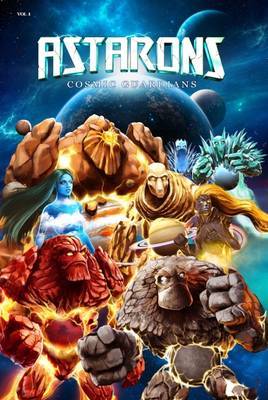 $24.99
NZD
Category: NZ Comics | Series: Astarons
Through a series of illustrated comic style sci-fi books, eight super-heroes take us on an enthralling journey through our solar system, exploring our galaxy and further galaxies to the edge of the universe Throughout their adventures readers discover the solar system and gain a basic understanding of w hat our amazing universe is all about. In order to save the solar system from mass destruction, our eight super-heroes are united together to overcome everyday struggles that are common in outer space. Each character is derived from one of the eight planets, has their own unique lovable characteristics and powers that represent the complicated fabric of each planet. As the story progresses, we are introduced to additional characters representing other parts of the solar system such as supernovas, galaxies, black holes many more interesting fun facts that make up our universe. The perfect balance between blockbuster and education. Every parents dream. ...Show more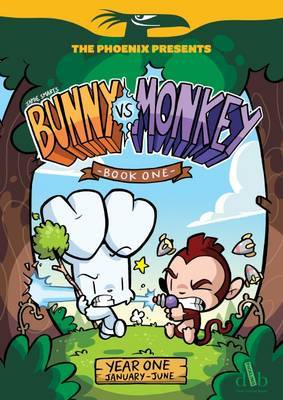 $17.99
NZD
Category: Kids | Series: The Phoenix Presents
The British Space Agency have sent a monkey into space But all does not go well with the flight, and Monkey's spaceship only just about clears the first hilltop before crash-landing in a peaceful forest. Thinking he is on a new planet, Monkey decides to claim it for his own. But the other forest creatur es have something to say about that. Namely one, 'Bunny' ...Show more