$49.99
NZD
Category: Music Biography
*** FREE JIMMY BARNES ALARM CLOCK FOR AS LONG AS STOCK LASTS WHEN YOU PURCHASE THE BOOK*** From the rock legend turned master storyteller, this collection of non-fiction short stories is vintage Jimmy. Stories of adventure, misadventure, love and loss from the #1 bestselling author of the critically ac claimed memoirs Working Class Boy and Working Class Man. Outrageous, witty, warm and wise, Killing Time shares more than 40 yarns from an epic life - a dazzling collection of tall tales, out-takes and B-sides from one of Australia's finest storytellers. ...Show more
$24.99
NZD
Category: Music Biography
The best selling memoir, now in paperback!
$27.99
NZD
Category: Music Biography
Flea, the iconic bassist and co-founder, alongside Anthony Kiedis, of the immortal Red Hot Chili Peppers finally tells his fascinating origin story, complete with all the dizzying highs and the gutter lows you'd expect from an LA street rat turned world-famous rock star. Michael Peter Balzary was born i n Melbourne, Australia, on October 16, 1962. His more famous stage name, Flea, and his wild ride as the renowned bass player for the Red Hot Chili Peppers was in a far and distant future. Little Michael from Oz moved with his very conservative, very normal family to Westchester, New York, where life as he knew it was soon turned upside down. His parents split up and he and his sister moved into the home of his mother's free-wheeling, jazz musician boyfriend - trading in rules, stability, and barbecues for bohemian values, wildness, and Sunday afternoon jazz parties where booze, weed, and music flowed in equal measure. There began Michael's life-long journey to channel all the frustration, loneliness, love, and joy he felt into incredible rhythm. When Michael's family moved to Los Angeles in 1972, his home situation was rockier than ever. He sought out a sense of belonging elsewhere, spending most of his days partying, playing basketball, and committing petty crimes. At Fairfax High School, he met another social outcast, Anthony Kiedis, who quickly became his soul brother, the yin to his yang, his partner in mischief. Michael joined some bands, fell in love with performing, and honed his skills. But it wasn't until the night when Anthony, excited after catching a Grandmaster Flash concert, suggested they start their own band that he is handed the magic key to the cosmic kingdom. Acid for the Children is as raw, entertaining and wildly unpredictable as its author. It's both a tenderly evocative coming of age story and a raucous love letter to the power of music and creativity ...Show more
$39.99
NZD
Category: Music Biography
It took me a lifetime to have the courage and the clarity to write my memoir. I want to tell the story of the moments - the ups and downs, the triumphs and traumas, the debacles and the dreams, that contributed to the person I am today. Though there have been countless stories about me throughout my car eer and very public personal life, it's been impossible to communicate the complexities and depths of my experience in any single magazine article or a ten-minute television interview. And even then, my words were filtered through someone else's lens, largely satisfying someone else's assignment to define me. This book is composed of my memories, my mishaps, my struggles, my survival and my songs. Unfiltered. I went deep into my childhood and gave the scared little girl inside of me a big voice. I let the abandoned and ambitious adolescent have her say, and the betrayed and triumphant woman I became tell her side. Writing this memoir was incredibly hard, humbling and healing. My sincere hope is that you are moved to a new understanding, not only about me, but also about the resilience of the human spirit. Love, Mariah ...Show more
$34.99
NZD
$70.00
(50% off)
Category: Music
Napier's most famous Art Deco Hotel, once New Zealand's most premiere Rock Hotel, dubbed by many musicians as the 'best gig in the country'. While other venues were 'wine, women and songs', The Cabana was SEX, DRUGS AND ROCK 'N' ROLL!! New Zealand's own comparison to The Beatles famous home at the Caver n. This book also contains a CD of previously unpublished live recordings from the Cabana. There is also a hardback signed limited edition version available for $130 The venue has now reopened as the Cabana, meaning there will be once again a great venue for live NZ music in Napier. ...Show more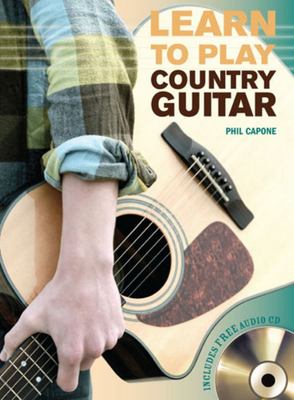 $14.99
NZD
$27.00
(44% off)
Category: Music
Learn to play country guitar the easy way, including simple, illustrated lessons that will have you jamming in no time.From hybrid picking and double stops, to twang techniques and country licks--discover everything you need to know to create that unique country guitar sound.And there's a free CD too!- The book contains a series of exercises, explained simply and concisely (and demonstrated on an audio CD) that will allow you to pick up confidence and speed. - Also includes a useful resource section with a "country chord library" and scale libraries for the most popular open tunings used in country guitar. - Exercises are shown in standard musical notation as well as TAB, and with additional photographs to add clarity where needed. ...Show more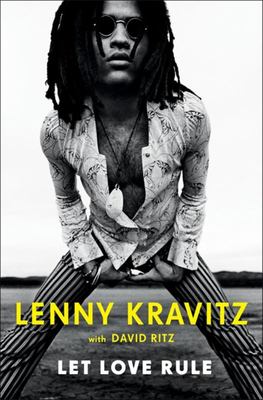 $37.99
NZD
Category: Music
"I see my story as a suite of songs that have a magical connection. I never understood that connection until I sat down to write. It was then that the magic started to flow." Let Love Rule is a work of deep reflection. Lenny Kravitz looks back at his life with candor, self-scrutiny, and humor.   "My lif e is all about opposites," he writes. "Black and white. Jewish and Christian. The Jackson 5 and Led Zeppelin. I accepted my Gemini soul. I owned it. I adored it. Yins and yangs mingled in various parts of my heart and mind, giving me balance and fueling my curiosity and comfort."   Let Love Rule covers a vast canvas stretching from Manhattan's Upper East Side, Brooklyn's Bedford-Stuyvesant, Los Angeles's Baldwin Hills, Beverly Hills, and finally to France, England and Germany.   It's the story of a wildly creative kid who, despite tough struggles at school and extreme tension at home, finds salvation in music.   We see him grow as a musician and ultimately a master songwriter, producer, and performer. We also see Lenny's spiritual growth--and the powerful way in which spirit informs his music.   The cast of characters surrounding Lenny is extraordinary: his father, Sy, a high-powered news executive; his mother, Roxie Roker, a television star; and Lisa Bonet, the young actress who becomes his muse.   The central character, of course, is Lenny, who, despite his great aspirational energy, turns down record deal after record deal until he finds his true voice.   The creation of that voice, the same voice that is able to declare "Let Love Rule" to an international audience, is the very heart of this story.   "Whether recording, performing, or writing a book," says Lenny, "my art is about listening to the inspiration inside and then sharing it with people. Art must bring the world closer together."    ...Show more
$69.99
NZD
Category: Music
Dolly Parton, Songteller: My Life in Lyrics is a landmark celebration of the remarkable life and career of a country music and pop culture legend. As told by Dolly Parton in her own inimitable words, explore the songs that have defined her journey. Illustrated throughout with previously unpublished imag es from Dolly Parton's personal and business archives. Mining over 60 years of songwriting, Dolly Parton highlights 150 of her songs and brings readers behind the lyrics. Packed with never-before-seen photographs and classic memorabilia - Explores personal stories, candid insights, and myriad memories behind the songs Dolly Parton, Songteller: My Life in Lyrics reveals the stories and memories that have made Dolly a beloved icon across generations, genders, and social and international boundaries.   ...Show more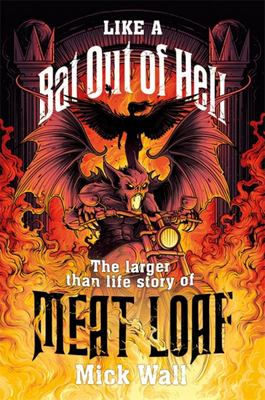 $37.99
NZD
Category: Music
"I never wanted to be a big star. I just wanted to be the biggest at what I do! Powerful, unstoppable, heavy - when that word still meant something good!" - Meat Loaf, as told to Mick Wall Everything in the story of Meat Loaf is big. From the place he was born (Texas); to the family he was born into (hi s father weighed 22 stone, his uncle weighed over 40 stone, while Meat Loaf himself weighed 17 stone before he was even in his teens); to the sound he made (a colossal collision between Richard Wagner, Phil Spector and Bruce Springsteen); and of course the records he sold - nearly 50 million in Britain and America alone. Now, on the eve of the 40th anniversary of Bat Out of Hell, the album that gave rise to Meat Loaf's astonishing career, the premiere of Bat Out Of Hell: The Musical, and the launch of a mammoth two-year farewell tour, Mick Wall, who has interviewed Meat Loaf on numerous occasions throughout his career, pulls back the curtains to reveal the soft-hearted soul behind the larger-than-life character he created for himself. From a tumultuous childhood with an alcoholic father to the relentless abusive bullying from classmates and their parents alike, nobody could have predicted Meat Loaf's meteoric rise to fame. But when the messianic rock opera Bat Out of Hell was released in 1977, it became one of the biggest albums of all time, selling over 45 million copies worldwide to date. Its release marked the start of a rollercoaster ride of incredible highs and seemingly career-ending lows. By the 80s, Meat Loaf was battling with drug and alcohol addiction and escalating money problems that would eventually lead to a nervous breakdown. But just when it seemed like it was all over, the astonishing success of Bat Out of Hell II and the mega-hit 'I'd Do Anything For Love (But I Won't Do That)' marked an extraordinary new wave of success. Now, Mick Wall will bring this extraordinary story up to date, drawing on the hours he spent with Meat Loaf, both in interviews and on tour, as well as offering up a unique insight from those who have known him best. ...Show more
$35.00
NZD
Category: Music | Series: The\Field Guide Ser.
This book is your gateway to the pop-rock-y, disco-esque, electronic and mod-tastic movement that was (and is) New Wave.   What makes New Wave... New Wave? It's the catchall name of punk's poppy offshoot, born in the 70s, simultaneously born in the United States and United Kingdom. But how would you d escribe New Wave's context in the zeitgeist of the time, or explain how this new electro-rock made people feel? Well, that's precisely what DJ and author Steve Wide explains in this handy book.   In these pages, Steve explains the social and music industry climates of the 70s and 80s, unpacking the influence of the punk genre on NYC-based groups like the Velvet Underground and New York Dolls. There's also a timeline on the usage of the term New Wave - for a long chunk of the 70s it was used almost interchangeably with punk. There are breakdowns on the key record labels, DJs, producers, engineers and magazines - all of which stitched their own layer on the New Wave patchwork. There are deep dives into controversies, rivalries, and messy band breakups. And lastly, there's a dissection of how ripples of New Wave are still felt today, in recorded music and across wider pop culture. ...Show more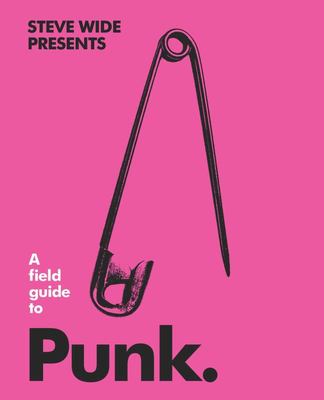 $35.00
NZD
Category: Music | Series: The\Field Guide Ser.
This book is your gateway to the safety-pinned, leather-clad, mohawk-toting, anti-establishment, and generally badass Punk movement.   What makes punk... punk? We might all know the Sex Pistols from the opening bar of their songs. But how do we place the punk movement in the context of the wider zeitg eist of the time? And how do the various international offshoots of punk - American, British, Australian - intersect and overlap? Well, that's precisely what DJ and author Steve Wide explains in this book.   In these pages, Steve explains the social climate of Thatcherism, along with a detailed timeline of foundational bands (as well as connected artists, like Damien Hurst, and other subversive genres like Britpop). There are breakdowns of the most iconic punk artists, as well as fashion designers, record labels, DJs, producers, engineers and magazines - all of which applied their own layer to the punk patchwork. There are deep dives into controversies, rivalries, and band breakups. And lastly, there's a dissection of how evolutions of punk carry on today, in recorded music and in wider pop culture. ...Show more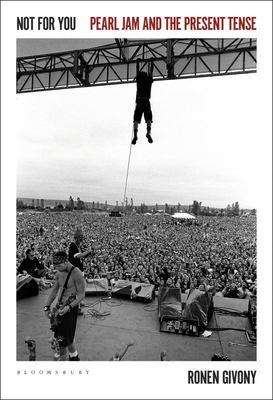 $40.99
NZD
Category: Music Biography
There has never been a band like Pearl Jam. The Seattle quintet has recorded 11 studio albums; sold 85 million records; played a 1,000 shows, in 50 countries; and had five different albums reach number one. But Pearl Jam's story is about much more than music. Through passion, integrity, and sheer force of will, they transcended several eras, and shaped the way a generation thought about music.   Not for You: Pearl Jam and the Present Tense is the first full-length biography of America's preeminent band, from Ten to Let's Play Two to Gigaton. A study of their role in history--from Operation Desert Storm to the Dixie Chicks; Jeremy to Columbine; Kurt Cobain to Chris Cornell; Ticketmaster to Trump--Not for You describes the band's origins and evolution, over thirty years of culture. It starts with their founding, and the eruption of grunge, in 1991; continues through the golden age (Vs., Vitalogy, No Code, and Yield); their middle period (Binaural, Riot Act); and the more divisive recent catalog. Along the way, it considers the band's idealism, activism, and impact, from "Better Man" to Body of War and the West Memphis Three.   More than the first critical study, Not for You is a letter to a famously obsessive fan base, in the spirit of Nick Hornby's Fever Pitch. It's an old-fashioned--if ambivalent--appreciation; a reflection on pleasure and guilt; and an essay on the nature of nostalgia, adolescence, and adulthood. Partly social history; partly autobiography; and entirely outspoken, discursive, and droll, Not for You follows Pearl Jam's odyssey, from the 1990s to the present. ...Show more