$24.99
NZD
Category: Music Biography
The best selling memoir, now in paperback!
$55.00
NZD
Category: Music Biography | Series: Leonard Cohen, Untold Stories Ser.
The extraordinary life of one of the world's greatest music and literary icons, in the words of those who knew him best. Poet, novelist, singer-songwriter, artist, prophet, icon--there has never been a figure like Leonard Cohen. He was a true giant in contemporary western culture, entertaining and inspi ring people everywhere with his work. From his groundbreaking and bestselling novels, The Favourite Game and Beautiful Losers, to timeless songs such as "Suzanne," "Dance Me to the End of Love," and "Hallelujah," Cohen is a cherished artist. His death in 2016 was felt around the world by the many fans and followers who would miss his warmth, humour, intellect, and piercing insights. Leonard Cohen, Untold Stories chronicles the full breadth of his extraordinary life. The first of three volumes--The Early Years--follows him from his boyhood in Montreal to university, and his burgeoning literary career to the world of music, culminating with his first international tour in 1970. Through the voices of those who knew him best--family and friends, colleagues and contemporaries, rivals, business partners, and his many lovers--the book probes deeply into both Cohen's public and private life. It also paints a portrait of an era, the social, cultural, and political revolutions that shook the 1960s. In this revealing and entertaining first volume, bestselling author and biographer Michael Posner draws on hundreds of interviews to reach beyond the Cohen of myth and reveal the unique, complex, and compelling figure of the real man. ...Show more
$27.99
NZD
Category: Music Biography
Flea, the iconic bassist and co-founder, alongside Anthony Kiedis, of the immortal Red Hot Chili Peppers finally tells his fascinating origin story, complete with all the dizzying highs and the gutter lows you'd expect from an LA street rat turned world-famous rock star. Michael Peter Balzary was born i n Melbourne, Australia, on October 16, 1962. His more famous stage name, Flea, and his wild ride as the renowned bass player for the Red Hot Chili Peppers was in a far and distant future. Little Michael from Oz moved with his very conservative, very normal family to Westchester, New York, where life as he knew it was soon turned upside down. His parents split up and he and his sister moved into the home of his mother's free-wheeling, jazz musician boyfriend - trading in rules, stability, and barbecues for bohemian values, wildness, and Sunday afternoon jazz parties where booze, weed, and music flowed in equal measure. There began Michael's life-long journey to channel all the frustration, loneliness, love, and joy he felt into incredible rhythm. When Michael's family moved to Los Angeles in 1972, his home situation was rockier than ever. He sought out a sense of belonging elsewhere, spending most of his days partying, playing basketball, and committing petty crimes. At Fairfax High School, he met another social outcast, Anthony Kiedis, who quickly became his soul brother, the yin to his yang, his partner in mischief. Michael joined some bands, fell in love with performing, and honed his skills. But it wasn't until the night when Anthony, excited after catching a Grandmaster Flash concert, suggested they start their own band that he is handed the magic key to the cosmic kingdom. Acid for the Children is as raw, entertaining and wildly unpredictable as its author. It's both a tenderly evocative coming of age story and a raucous love letter to the power of music and creativity ...Show more
$39.99
NZD
Category: Music Biography
It took me a lifetime to have the courage and the clarity to write my memoir. I want to tell the story of the moments - the ups and downs, the triumphs and traumas, the debacles and the dreams, that contributed to the person I am today. Though there have been countless stories about me throughout my car eer and very public personal life, it's been impossible to communicate the complexities and depths of my experience in any single magazine article or a ten-minute television interview. And even then, my words were filtered through someone else's lens, largely satisfying someone else's assignment to define me. This book is composed of my memories, my mishaps, my struggles, my survival and my songs. Unfiltered. I went deep into my childhood and gave the scared little girl inside of me a big voice. I let the abandoned and ambitious adolescent have her say, and the betrayed and triumphant woman I became tell her side. Writing this memoir was incredibly hard, humbling and healing. My sincere hope is that you are moved to a new understanding, not only about me, but also about the resilience of the human spirit. Love, Mariah ...Show more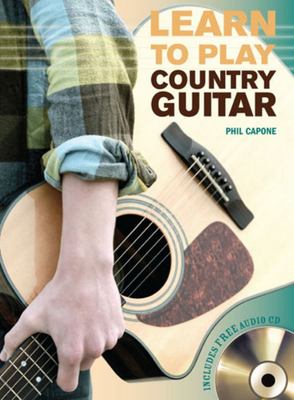 $14.99
NZD
$27.00
(44% off)
Category: Music
Learn to play country guitar the easy way, including simple, illustrated lessons that will have you jamming in no time.From hybrid picking and double stops, to twang techniques and country licks--discover everything you need to know to create that unique country guitar sound.And there's a free CD too!- The book contains a series of exercises, explained simply and concisely (and demonstrated on an audio CD) that will allow you to pick up confidence and speed. - Also includes a useful resource section with a "country chord library" and scale libraries for the most popular open tunings used in country guitar. - Exercises are shown in standard musical notation as well as TAB, and with additional photographs to add clarity where needed. ...Show more
$22.99
NZD
Category: Music Biography
Longlisted for the 2020 Andrew Carnegie Medals for Excellence This blazingly intimate biography of Janis Joplin establishes the Queen of Rock & Roll as the rule-breaking musical trailblazer and complicated, gender-bending rebel she was. Janis Joplin's first transgressive act was to be a white girl w ho gained an early sense of the power of the blues, music you could only find on obscure records and in roadhouses along the Texas and Louisiana Gulf Coast. But even before that, she stood out in her conservative oil town. She was a tomboy who was also intellectually curious and artistic. By the time she reached high school, she had drawn the scorn of her peers for her embrace of the Beats and her racially progressive views. Her parents doted on her in many ways, but were ultimately put off by her repeated acts of defiance. Janis Joplin has passed into legend as a brash, impassioned soul doomed by the pain that produced one of the most extraordinary voices in rock history. But in these pages, Holly George-Warren provides a revelatory and deeply satisfying portrait of a woman who wasn't all about suffering. Janis was a perfectionist: a passionate, erudite musician who was born with talent but also worked exceptionally hard to develop it. She was a woman who pushed the boundaries of gender and sexuality long before it was socially acceptable. She was a sensitive seeker who wanted to marry and settle down--but couldn't, or wouldn't. She was a Texan who yearned to flee Texas but could never quite get away--even after becoming a countercultural icon in San Francisco. Written by one of the most highly regarded chroniclers of American music history, and based on unprecedented access to Janis Joplin's family, friends, band mates, archives, and long-lost interviews, Janis is a complex, rewarding portrait of a remarkable artist finally getting her due. ...Show more
$29.99
NZD
Category: Music Biography
Throughout her life, Dolly Parton has been seen as a beacon of guts, straight-talk, kindness and grit, beginning her life in poverty and growing to become one of the most resonant, prolific and long-lived icons of the modern era. In this new book, Dolly's personal code of conduct is transformed into pra ctical guidance for readers who want to know how she would handle many of the real-life challenges they themselves are facing. Calling upon Dolly's personal examples, quotes, song titles and lyrics, and famous film scenes that were meaningful to her, as well as personal anecdotes provided by her co-stars, friends, family members, and peers,Everything I Need to Know I Learned from Dolly Parton provides insights into how to handle dozens of challenges, from managing heartbreak and succeeding at work, to raising children and responding to inequality. Dozens of quotes, insights and full-color photos provide a glimpse into how Dolly has lived her life and how her approach can help readers overcome anything thrown at them. ...Show more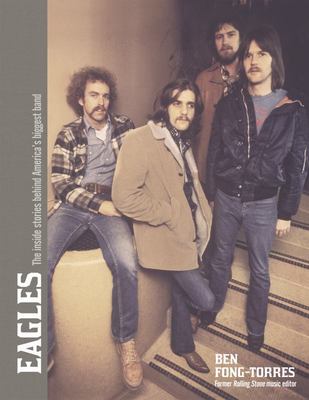 $45.00
NZD
Category: Music Biography
Eagles: Take It To The Limit is the fascinating inside story of one of the greatest rock bands of all time, written by one of music journalism's most influential voices. Ben Fong-Torres was at Rolling Stone magazine when the Eagles were a cover story in 1979. He followed the band's career, interviewed t hem himself, and even played in the now-famous Eagles vs Rolling Stone magazine softball match. Filled with anecdotes and insights spanning almost 50 years, Take It To The Limit follows the Eagles as the band changed line-up, toured the world, made the best-selling album in American history, split up, and finally reunited. Fully updated in anticipation of their 50th anniversary, this is an exceptional tribute to one of the great American bands.   ...Show more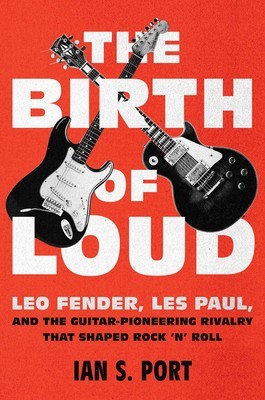 $29.99
NZD
Category: Music
"A hot-rod joy ride through mid-20th-century American history" (The New York Times Book Review), this one-of-a-kind narrative masterfully recreates the rivalry between the two men who innovated the electric guitar's amplified sound--Leo Fender and Les Paul--and their intense competition to convince rock stars like the Beatles, Jimi Hendrix, and Eric Clapton to play the instruments they built. In the years after World War II, music was evolving from big-band jazz into rock 'n' roll--and these louder styles demanded revolutionary instruments. When Leo Fender's tiny firm marketed the first solid-body electric guitar, the Esquire, musicians immediately saw its appeal. Not to be out-maneuvered, Gibson, the largest guitar manufacturer, raced to build a competitive product. The company designed an "axe" that would make Fender's Esquire look cheap and convinced Les Paul--whose endorsement Leo Fender had sought--to put his name on it. Thus was born the guitar world's most heated rivalry: Gibson versus Fender, Les versus Leo. While Fender was a quiet, half-blind, self-taught radio repairman, Paul was a brilliant but headstrong pop star and guitarist who spent years toying with new musical technologies. Their contest turned into an arms race as the most inventive musicians of the 1950s and 1960s--including bluesman Muddy Waters, rocker Buddy Holly, the Beatles, Bob Dylan, and Eric Clapton--adopted one maker's guitar or another. By 1969 it was clear that these new electric instruments had launched music into a radical new age, empowering artists with a vibrancy and volume never before attainable. In "an excellent dual portrait" (The Wall Street Journal), Ian S. Port tells the full story in The Birth of Loud, offering "spot-on human characterizations, and erotic paeans to the bodies of guitars" (The Atlantic). "The story of these instruments is the story of America in the postwar era: loud, cocky, brash, aggressively new" (The Washington Post). ...Show more
$45.00
NZD
Category: Music | Reading Level: very good
A rollicking yarn about the early days of ground-breaking band Split Enz, but also the powerful story of how Mike Chunn dealt with a crippling mental health issue and went on to become one of our most influential music identities. This is a gripping read that works on several levels. It's the sliding-d oor story of someone who might have become a world-famous pop star had he not suffered from a severe phobic disorder.It's the story of an assortment of young musicians trying to find their feet as bands in the late 70s and early 80s, and the associated euphoria and craziness of that life.It's Mike's personal story of struggling with agoraphobia and eventually finding a way through. Told in Mike's own words, this is also a loving evocation of a 50s and 60s New Zealand childhood, and a beautifully written memoir that will resonate with anyone who loves a well-told story. ...Show more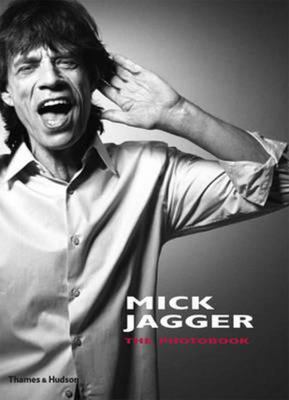 $19.99
NZD
Category: Music Biography
The retrospective of portraits of Mick Jagger, one of the worlds most photographed performers, was a highlight of the 2010 Arles photography festival. This book gathers together all the photographs from that exhibition. It spans Jagger's entire career.
$34.99
NZD
$70.00
(50% off)
Category: Music
Napier's most famous Art Deco Hotel, once New Zealand's most premiere Rock Hotel, dubbed by many musicians as the 'best gig in the country'. While other venues were 'wine, women and songs', The Cabana was SEX, DRUGS AND ROCK 'N' ROLL!! New Zealand's own comparison to The Beatles famous home at the Caver n. This book also contains a CD of previously unpublished live recordings from the Cabana. There is also a hardback signed limited edition version available for $130 The venue has now reopened as the Cabana, meaning there will be once again a great venue for live NZ music in Napier. ...Show more