$39.99
NZD
Category: Biography
Dr Cynric Temple-Camp's suspense-filled, often Gothic story-telling ability captivated readers in his debut book, The Cause of Death. In the Quick and the Dead, New Zealand's self-confessed aficionado of death is back with more mysterious illnesses, gruesome murders, baffling crimes, and the other curio us, scarcely believable ways people meet their demise.The Quick and the Dead is also a book about life and the margins of survival - why some people live and others don't when faced with a seemingly similar peril. How much does luck, fate and chance play its part? What is the difference between life and death? What separates the quick and the dead? ...Show more
Rage
by Bob Woodward
$49.99
NZD
$55.00
(9% off)
Category: Political Commentary
Bob Woodward's new book, Rage, is an unprecedented and intimate tour de force of original reporting on the Trump presidency. Rage goes behind the scenes like never before, with stunning new details about early national security decisions and operations and Trump's moves as he faces a global pandemic, e conomic disaster and racial unrest. Woodward, the #1 internationally bestselling author of 13 #1 bestsellers, including Fear: Trump in the White House, shows Trump up close in his entirety before the 2020 presidential election. President Trump has said publicly that Woodward has interviewed him. What is not known is that Trump provided Woodward a window into his mind through a series of exclusive interviews. At key decision points, Rage shows how Trump's responses to the crises of 2020 were rooted in the instincts, habits and style he developed during his first three years as president. Rage draws from hundreds of hours of interviews with firsthand witnesses, as well as participants' notes, emails, diaries, calendars and confidential documents. Woodward obtained 25 personal letters exchanged between Trump and North Korean leader Kim Jong Un that have not been public before. Kim describes the bond between the two leaders as out of a "fantasy film," as the two leaders engage in an extraordinary diplomatic minuet. Rage will be the foundational account of the Trump presidency, its turmoil, contradictions and risks. It is an essential document for any voter seeking an accurate inside view of the Trump years - volatile and vivid.   ...Show more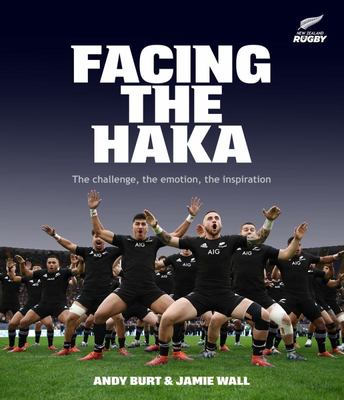 $49.99
NZD
$60.00
(16% off)
Category: Rugby
The story of the All Blacks from the other side of halfway. Big names from all their fiercest rivals talk about meeting the world's most successful rugby team in some of the greatest tests of all time.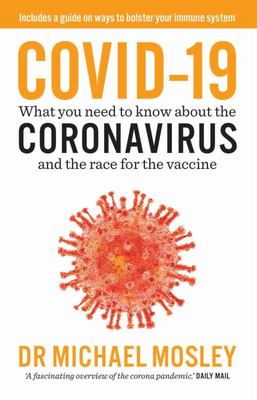 $19.99
NZD
Category: Science and Discovery
This book charts the trajectory of the COVID-19 virus, from its emergence in China at the end of 2019 to its rapid worldwide spread.   Based on the latest scientific discoveries, Dr Mosley gives you a detailed understanding of the secrets of this coronavirus, how it spreads, how it infects your body and how your immune system tries to fight back. Armed with the facts you'll be in a much better position to protect yourself and your family when the world begins to reopen.   Dr Mosley also follows the work of leading doctors and virus researchers as they battle to find treatments and a safe and effective vaccine (ultimately, the only way to defeat the virus).   Eating well, sleeping soundly, exercising and managing your stress are all critical for keeping your brain, body and immune system in the best possible shape over the coming months. These are areas where Dr Mosley is well known for his science-based and practical approach.       ...Show more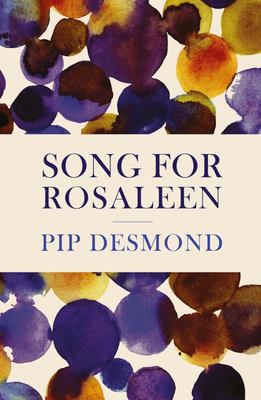 $29.99
NZD
Category: Biography
A beautifully crafted memoir of a family coping with their mother's dementia, Song for Rosaleen is both a celebration of Rosaleen Desmond's life and an unflinching account of the practical and ethical dilemmas that faced her six children. Told with love, insight, humour and compassion, it raises importa nt questions about who we become when our memories fail, how our rapidly ageing population can best be cared for, and what this means for us all. ...Show more
$49.99
NZD
Category: Travel
This book is for people who enjoy driving and exploring the stories of our back roads, but most of all it is for people who love New Zealand, whether they choose to do it from behind the wheel of their SUV or the comfort of their sofa. Stories from our Backroads: North Island will introduce you to some fascinating stories of tracks, trails and back roads across the North Island. Many of them cross through forgotten parts of the country, and all of them have their own rich and exciting stories. Whether they follow the route of Maori foot trails or the path of early European settlers, each adds something to our history. For example, the track up the Kauaeranga Valley has seen Maori inhabitants, who named the place after the river in flood – Kauarenga means 'no crossing here' – then came the kauri fellers, who were followed by gold miners. All of them adding something new to the valley's story. ...Show more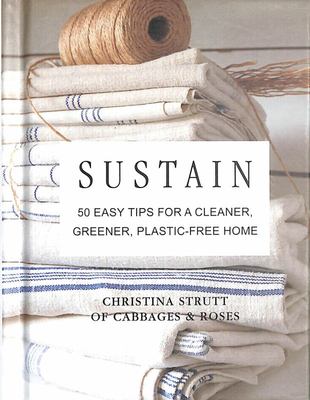 $14.99
NZD
Category: Health and Fitness
How to live a more sustainable life and create a calmer, healthier, eco-friendly home without using plastics.   Making small lifestyle changes can make a big difference to our planet. Sustain is full of advice and information to help you take a more eco-friendly path. Recycling, reusing, and shopping at farmers' markets are a good start, but cutting down on the use of poisonous chemicals is just as important--it's perfectly possible to clean a house using nothing more than lemons, baking soda, vinegar, and plain water. Old-fashioned tips passed down through generations are complemented by newer ideas and innovations. As you move toward greener alternatives, why not try growing some of your own vegetables, fruit and herbs, and use them to make jams, oils and chutneys using the handy tips. Make beauty preparations and bath oils, too, for soothing, effective treatments to enhance everyday health and wellbeing. There are lots of ways to make do and mend, and by taking care of your clothes and not participating in fast fashion you will contribute less to the environmental impact of the fashion industry. Becoming eco-friendly just takes some readjustment; and by following the advice in this invaluable guide you will find yourself living a calmer, greener life. ...Show more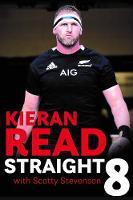 $39.99
NZD
$49.99
(20% off)
Category: Rugby
Kieran Read first played for the All Blacks as a 23-year old in 2008 and since then has amassed more than a century of test appearances in the famous jersey. Now, after a stellar provincial, club, and international career including back to back World Cup victories the New Zealand captain writes openly a nd honestly about his time in the game. Read takes to these pages with his trademark determination, lifting the lid on the unique pressures of succeeding as captain the most celebrated All Black of all time. He outlines the decisions that shaped his career and uncovers the skills of the coaches who shaped him, while offering readers an inside account of how the worlds greatest team functions and thrives. A rugby player cannot reach the pinnacle of the sport without negotiating the many avenues of adversity on the roadmap to triumph. Read unpacks the emotional toll of injury and the ignominy of defeat, neatly illustrating the intense experience of representing a rugby-obsessed nation while delivering a masterclass in how manage the many demands on the mind and on the body. Forthright and frank, Reads well-respected views on the game and its future are a must-read for rugby fans, and his take on the myriad personalities and the peccadilloes of his teammates, coaches and opponents will be sure to surprise and delight. From the playing fields of Papakura to the world champion podium, Read has faced every challenge head on. His life story is no exception. ...Show more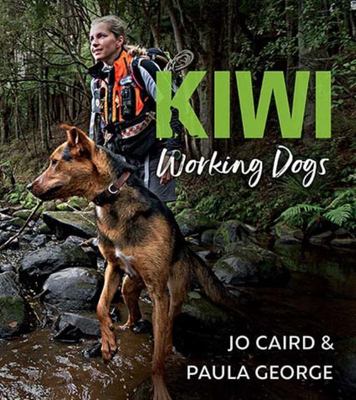 $39.99
NZD
Category: Adult Non-Fiction
Jo Caird and Paula George take us on a journey inside the world of New Zealand's working dogs: celebrating the incredibly diverse roles they play in our society and the difference they make in so many people's lives. Including the much-loved farm dogs, this book explores the sniffer dogs trained for fro ntline duty at the airport or in prison, dogs trained to protect our native birds, rescue victims in emergencies and even a companion dog who can alert a young diabetic girl that she needs to take her insulin. ...Show more
$24.99
NZD
Category: NZ Natural History
Wildbase Hospital in Palmerston North is a very special hospital for very special animals, and in this follow-up to the hugely successful How to Mend a Kea, author Janet Hunt focuses on the tales of three kiwi who have been treated there. The stories are fascinating and touching accounts of their differ ent experiences at Wildbase, and the innovative approaches to their treatment and rehabilitation that were needed to ensure their eventual return to the wild. Linked to the wider issues of kiwi conservation, these tales introduce readers to the challenges and triumphs of caring for New Zealand's unique national icon. Wonderful photos, a lively text and an engaging design all combine to make this a superb book. ...Show more
$36.99
NZD
Category: Auto-Biography
A candid and revealing memoir from one of politics' great survivors - National MP, and leader of the opposition, Judith Collins.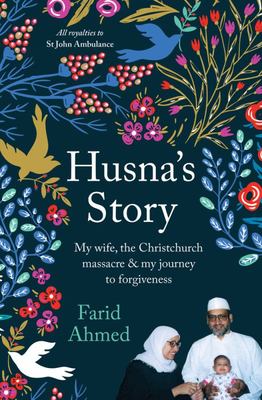 $36.99
NZD
Category: Adult Non-Fiction | Reading Level: near fine
Husna Ahmed was a victim of the Christchurch mosque terrorist attack on 15 March 2019. She was shot while looking for her husband, who was in a wheelchair. The couple had been praying when a gunman burst into the mosque. He shot and killed 51 people that day and injured many others. In this book Husna's husband, Farid Ahmed, tells Husna's story, including the day of the attack. Farid describes the selflessness and bravery with which Husna lived her life. As well as looking after her daughter and paraplegic husband, Husna was an important member of the community, helping women and running classes for children. Her last selfless act was going back into the mosque to look for her husband on that fateful day, after she had already led other women and children to safety. Husna's husband, quite remarkably, forgives the alleged killer. Farid's philosophy of forgiveness, peace and love is an example of how faith and humanity can be tools for navigating even the most horrific of tragedies. ...Show more