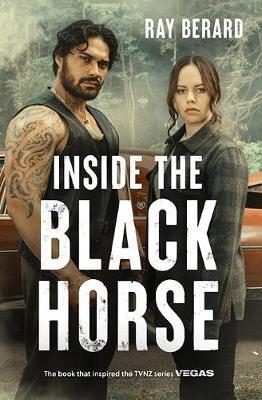 $29.99
NZD
$34.99
(14% off)
Category: Crime and Thriller
Pio Morgan is waiting outside a pub on a cold winter's night. There is a debt he must pay and no options left. What he does next drags a group of strangers into a web of confusion that over the course of a few days changes all their lives. There's the young Maori widow just trying to raise her children, the corporate executive hiding his mistake, the gang of criminals that will do whatever it takes to recover what they've lost and the outsider sent to town to try and figure out who did what. Time is running out for all of them as events take an increasingly sinister turn. ...Show more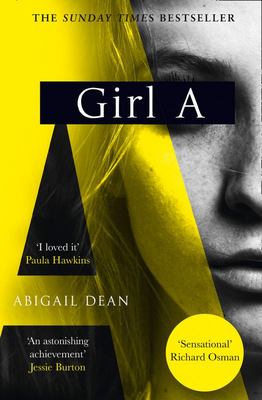 Girl A
by Abigail Dean
$29.99
NZD
$32.99
(9% off)
Category: Crime and Thriller
For readers of Room and Sharp Objects, a propulsive and psychologically immersive novel about a young girl who escapes captivity--but not the secrets that shadow the rest of her life. "'Girl A,' she said. 'The girl who escaped. If anyone was going to make it, it was going to be you.'" Lex Gracie doesn't want to think about her family. She doesn't want to think about growing up in her parents' House of Horrors. And she doesn't want to think about her identity as Girl A: the girl who escaped, the eldest sister who freed her older brother and four younger siblings. It's been easy enough to avoid her parents--her father never made it out of the House of Horrors he created, and her mother spent the rest of her life behind bars. But when her mother dies in prison and leaves Lex and her siblings the family home, she can't run from her past any longer. Together with her sister, Evie, Lex intends to turn the House of Horrors into a force for good. But first she must come to terms with her siblings - and with the childhood they shared. What begins as a propulsive tale of escape and survival becomes a gripping psychological family story about the shifting alliances and betrayals of sibling relationships--about the secrets our siblings keep, from themselves and each other. Who have each of these siblings become? How do their memories defy or galvanize Lex's own? As Lex pins each sibling down to agree to her family's final act, she discovers how potent the spell of their shared family mythology is, and who among them remains in its thrall and who has truly broken free.   ...Show more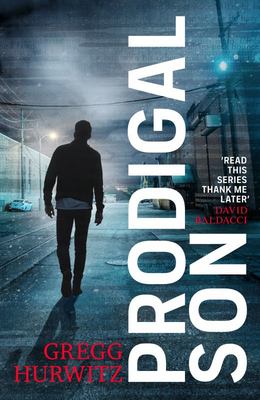 $29.99
NZD
$37.00
(18% off)
Category: Crime and Thriller
As a boy, Evan Smoak was pulled out of a foster home and trained off-the-books as a government assassin, codenamed Orphan X. Forced into retirement, Evan Smoak gets an urgent request from someone he never expected - his mother. She needs his help protecting Andrew Duran, a man in the wrong place at the wrong time, with no safe place to hide. Running from a brutal assassination team, Duran's only hope lies with Evan. But when a hidden cabal catches on to what Evan is doing, everything he's fought for is on the line - including his own life. ...Show more
$29.99
NZD
$36.99
(18% off)
Category: Crime and Thriller | Series: Martin Scarsden
The gripping new Martin Scarsden novel. She breathes deeply, trying to quell the rising sense of panic. A detective came to her home, drugged her and kidnapped her. She tries to make sense of it, to imagine alternatives, but only one conclusion is possible: it's the past, come to claim her.  Martin Sc arsden's new life seems perfect, right up until the moment it's shattered by a voicemail: a single scream, abruptly cut off, from his partner Mandalay Blonde. Racing home, he finds an unconscious man sprawled on the floor and Mandy gone. Someone has abducted her. But who, and why? So starts a twisting tale of intrigue and danger, as Martin probes the past of the woman he loves, a woman who has buried her former life so deep she has never mentioned it. And for the first time, Mandy finds denial impossible, now the body of a mystery man has been discovered, a man whose name she doesn't know, a man she was engaged to marry when he died. It's time to face her demons once and for all; it's time she learned how to trust. Set in a Sydney riven with corruption and nepotism, privilege and power, Trust is the third riveting novel from award-winning and internationally acclaimed writer Chris Hammer. 'The best Australian crime novel since Peter Temple's The Broken Shore.' - The Times on Silver   ...Show more
$29.99
NZD
$34.99
(14% off)
Category: Crime and Thriller | Series: Aloysius Archer Ser.
Evoking the golden age of crime and for fans of Raymond Chandler and Agatha Christie, comes A Gambling Man from one of the world's bestselling thriller writers, David Baldacci. A lucky roll of the dice. It is nearly 1950 and Aloysius Archer is on his way to Bay Town, California to take up a post with renowned gumshoe, Willie Dash. Making an overnight stop in Reno he gets lucky at the casino, meets a talented actor named Liberty Callahan with her sights set on Hollywood, and helps out a man threatened by mobsters for a bad debt. With a magnificent Delahaye motor as his repayment, Archer goes west with Liberty to seek work, fame and fortune. The journey is dangerous and full of surprises as Liberty shows her steel and reveals she has a past as dark as Archer's. A risk worth taking In Bay Town, Willie Dash is tasked with finding out who is doing everything in their power to prevent his client, politician Douglas Kemper, from being mayor. As Archer and Dash dig deeper, they discover a town full of secrets and strange events. When two seemingly unrelated murders occur at Midnight Moods, a local burlesque club owned by local scion, Sawyer Armstrong, Archer and Dash must dig deep to find a connection between the killings. All bets are off To prove himself in his first case as a PI, Archer will need all of his skills to decipher the truth from the lies, the good from the evil and the relevance of the mysterious happenings offshore he saw during a late night boat ride in the Pacific. While Liberty, in a final perilous showdown, shows that she's a true star in the making.   ...Show more
$32.99
NZD
Category: Crime and Thriller
AN INTENSELY CREEPY SERIAL KILLER THRILLER DEBUT, FOR FANS OF M. W. Craven, RAGDOLL AND THE WHISPER MAN. London's latest art installation is a real killer . . . An underground artist leaves three glass cabinets in Trafalgar Square that contain a gruesome installation: the corpses of three homeless men.W ith the artist promising more to follow, newly-promoted Detective Inspector Grace Archer and her caustic DS, Harry Quinn, must race against time to follow what few clues have been left by a savvy killer.As more bodies are exhibited at London landmarks and live streamed on social media, Archer and Quinn's pursuit of the elusive killer becomes a desperate search.But when Archer discovers that the killer might be closer than she originally thought - she realises that he has his sights set firmly on her . . .He is creating a masterpiece. And she will be the star of his show. ...Show more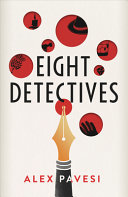 $29.99
NZD
$37.00
(18% off)
Category: Crime and Thriller
'When did you last read a genuinely original thriller? The wait is over.' A. J. Finn, bestselling author of The Woman in the Window 'I couldn't put Eight Detectives down . . . I genuinely wanted to applaud at the end' Alex North, bestselling author of The Whisper Man All murder mysteries follow a simple set of rules. Grant McAllister, an author of crime fiction and professor of mathematics, once sat down and worked them all out. But that was thirty years ago. Now he's living a life of seclusion on a quiet Mediterranean island - until Julia Hart, a sharp, ambitious editor, knocks on his door. His early work is being republished and together the two of them must revisit those old stories: an author, hiding from his past, and an editor, keen to understand it. But as she reads, Julia is unsettled to realise that there are things in the stories that don't make sense. Intricate clues that seem to reference a real murder, one that's remained unsolved for thirty years. If Julia wants answers, she must triumph in a battle of wits with a dangerously clever adversary. But she must tread carefully: she knows there's a mystery, but she doesn't yet realise there's already been a murder . . . ...Show more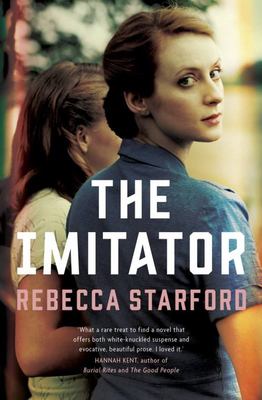 $32.99
NZD
Category: Crime and Thriller
A page-turning World War Two spy thriller, based on true events.   'The Imitator gripped me to the end: I devoured it … What a rare treat to find a novel that offers both white-knuckled suspense and evocative, beautiful prose. I loved it.' - Hannah Kent, author of Burial Rites and The Good People'We tra de in secrets here, Evelyn. There's no shame in having a few of your own. Our only concern is for who might discover them.'Out of place at boarding school, scholarship girl Evelyn Varley realises that the only way for her to fit in is to be like everyone else. She hides her true self and what she really thinks behind the manners and attitudes of those around her. By the time she graduates from Oxford University in 1939, ambitious and brilliant Evelyn has perfected her performance.War is looming. Evelyn soon finds herself recruited to MI5, and the elite counterintelligence department of Bennett White, the enigmatic spy-runner. Recognising Evelyn's mercurial potential, White schools her in observation and subterfuge and assigns her the dangerous task of infiltrating an underground group of Nazi sympathisers working to form an alliance with Germany.But befriending people to betray them isn't easy, no matter how dark their intent. Evelyn is drawn deeper into a duplicity of her own making, where truth and lies intertwine, and her increasing distrust of everyone, including herself, begins to test her better judgement. When a close friend becomes dangerously ensnared in her mission, Evelyn's loyalty is pushed to breaking point, forcing her to make an impossible decision.A powerfully insightful and luminous portrait of courage and loyalty, and the sacrifices made in their name. ...Show more
$24.00
NZD
Category: Crime and Thriller | Series: An\Orphan X Thriller Ser.
* PRE-ORDER YOUR COPY NOW * THE GRIPPING NEW SUNDAY TIMES TOP 5 BESTSELLER FROM THE BESTSELLING AUTHOR OF OUT OF THE DARK AND ORPHAN X 'An immensely entertaining adventure' THE TIMES Evan Smoak lives by his own code. As a boy he was taken from a foster home to be raised and trained as an off-the-books g overnment assassin codenamed Orphan X. Then he broke free to live in the shadows as the Nowhere Man, using his unique skills to help those in desperate need. But all good things must come to an end. He'll take on one last mission then go out on a high note. Clean, neat and tidy, just the way he likes it. And then he meets Max Merriweather. Max Merriweather hasn't got much left to lose. Bad luck and trouble have seen off his marriage, his home and his career. On the face of it he's the last guy you'd expect to be trusted with a deadly secret. Which is exactly why his cousin gave him an envelope with the instruction: 'If anything ever happens to me, call the number inside.' Now his cousin is dead and Max's own chances of survival look bleak. On the run and stalked by death, he meets the one man who might save him: Evan Smoak. With Max now under his protection, Evan realizes that the forces against them pose as daunting a threat as he has ever faced. He'll be lucky just to get through it alive . . . Packed with edge-of-your-seat suspense, explosive action and razor-sharp plotting, Into the Fire confirms Gregg Hurwitz as a rival to Lee Child, David Baldacci, James Patterson and Harlan Coben as a master of the modern thriller. 'A stellar series, the stories get better with each instalment. Throwing the main character literally into the fire showcases how truly heroic Evan Smoak is. He's the man you want in your corner when justice is needed' DAILY MAIL Praise for Orphan X 'OUTSTANDING IN EVERY WAY' LEE CHILD 'WEAPONS-GRADE THRILLER WRITING' GUARDIAN ...Show more
$37.00
NZD
Category: Crime and Thriller
Tokyo, Japan.  Umiko Wada has had enough excitement in life. With an overbearing mother and her husband recently murdered, she just wants to keep her head down. As a secretary to a private detective, her life is pleasantly filled with coffee runs and paperwork. That is, until her boss takes on a new cas e. A case that is surrounded by shadows. A case that means Wada will have to leave Tokyo and travel to London. London, England. Nick Miller never knew his father, and was always told he wasn't missing much. But when an old friend of his late mother says there are things that Nick needs to know about his parents, he can't ignore it. When a chance encounter brings Wada and Nick together, they couldn't know the series of violent events set off by their investigations. And when they discover Nick's father might have been the only witness to a dark secret forever buried, they realise there are some powerful people who will do whatever it takes to keep it that way... ...Show more
$32.99
NZD
Category: Crime and Thriller
A gripping debut thriller based on the real-life experiences of a former French intelligence operative. Alec de Payns is an operative in the secretive Y Division of the DGSE, France's famed foreign intelligence service. He's the agent at the sharp end of clandestine missions, responsible for eliminatin g terror threats and disrupting illegal nuclear and biological weapons programs. The element the missions have in common is danger - danger to de Payns, to his team and to those who stand in his way. But increasingly it's not just the enemies of France that are being damaged by de Payns' actions. His marriage is under strain, and at the back of his mind lurks the fear that haunts every operative with a family - what if they come after my children? When a routine mission in Palermo to disrupt a terrorist organisation goes fatally wrong, Alec is forced to confront the possibility that they may have been betrayed by a fellow operative. And now he's been tasked to investigate a secretive biological weapons facility in Pakistan. Alec must find out how they're producing a weaponised bacteria capable of killing millions, and what they plan to do with it. But with a traitor in the ranks, it's not just Alec in the firing line. Soon he'll be forced to confront his worst fear - and the potential destruction of Paris itself. ...Show more
$29.99
NZD
Category: Crime and Thriller
Psychologist Margot Scott has a picture-perfect life: a nice house in the suburbs, a husband, two children and a successful career. On a warm spring morning Margot approaches one of her clients on a busy train platform. He is looking down at his phone, with his duffel bag in hand as the train approaches . That's when she slams into his back and he falls in front of the train. Margot's clients all lie to her, but one lie cost her family and freedom. A fast-paced psychological thriller for fans of The Silent Patient.   ...Show more