$29.99
NZD
$37.00
(18% off)
Category: Crime and Thriller | Reading Level: very good
The edge-of-your-seat, heart-in-mouth new Jack Reacher thriller for 2020 - his 25th adventure.   Jack Reacher gets off the bus in a sleepy no-name town outside Nashville, Tennessee. He plans to grab a cup of coffee and move right along. Not going to happen. The town has been shut down by a cyber attack. At the centre of it all, whetherhe likes it or not, is Rusty Rutherford. He's an average IT guy, but he knows more than he thinks. As the bad guys move in on Rusty, Reacher moves in on them . . . And now Rusty knows he's protected, he's never going to leave the big man's side. Reacher might just have to stick around and find out what the hell's gone wrong . . . and then put it right, like only he can.   ...Show more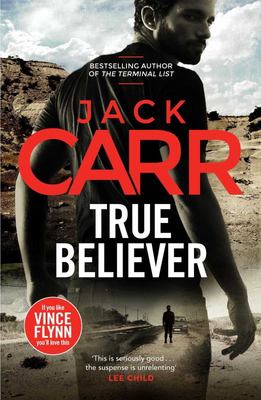 $22.99
NZD
Category: Crime and Thriller
INSTANT BESTSELLER   "This is seriously good. I mean--seriously." --Lee Child, #1 New York Times bestselling author of Past Tense   "A powerful, thoughtful, realistic, at times terrifying thriller that I could not put down. A terrific addition to the genre, Jack Carr and his alter-ego protagonist, J ames Reece, continue to blow me away."--Mark Greaney, #1 New York Times bestselling author of Mission Critical   "True Believer, the highly anticipated new thriller from Jack Carr, is one of this year's hottest thrillers, and a perfect fit for fans of Vince Flynn, Brad Thor, and Daniel Silva." --The Real Book Spy   In acclaimed author Jack Carr's follow-up to The Terminal List, former Navy SEAL James Reece's skill, cunning, and heroism put the US government back in his debt and set him on another path of revenge.   When a string of horrific terrorist attacks plagues the Western world during the holiday season, the broader markets fall into a tailspin. The attacks are being coordinated by a shadowy former Iraqi commando who has disappeared into Europe's underground. The United States government has an asset who can turn the Iraqi against his masters: James Reece, the most-wanted domestic terrorist alive.   After avenging the deaths of his family and team members, Reece emerges deep in the wilds of Mozambique, protected by the family of his estranged best friend and former SEAL Team member. When a series of events uncovers his whereabouts, the CIA recruits him, using a Presidential pardon for Reece and immunity for the friends who helped him in his mission of vengeance.   Now a reluctant tool of the United States government, Reece travels the globe, targeting terrorist leaders and unraveling a geopolitical conspiracy that exposes a traitorous CIA officer and uncovers a sinister assassination plot with worldwide repercussions.   A high-intensity roller-coaster ride, True Believer explodes with action and authenticity that cements Jack Carr as the new leader in political thrillers. ...Show more
$29.99
NZD
$36.99
(18% off)
Category: Crime and Thriller | Series: Martin Scarsden
The gripping new Martin Scarsden novel. She breathes deeply, trying to quell the rising sense of panic. A detective came to her home, drugged her and kidnapped her. She tries to make sense of it, to imagine alternatives, but only one conclusion is possible: it's the past, come to claim her.  Martin Sc arsden's new life seems perfect, right up until the moment it's shattered by a voicemail: a single scream, abruptly cut off, from his partner Mandalay Blonde. Racing home, he finds an unconscious man sprawled on the floor and Mandy gone. Someone has abducted her. But who, and why? So starts a twisting tale of intrigue and danger, as Martin probes the past of the woman he loves, a woman who has buried her former life so deep she has never mentioned it. And for the first time, Mandy finds denial impossible, now the body of a mystery man has been discovered, a man whose name she doesn't know, a man she was engaged to marry when he died. It's time to face her demons once and for all; it's time she learned how to trust. Set in a Sydney riven with corruption and nepotism, privilege and power, Trust is the third riveting novel from award-winning and internationally acclaimed writer Chris Hammer. 'The best Australian crime novel since Peter Temple's The Broken Shore.' - The Times on Silver   ...Show more
$29.99
NZD
$32.99
(9% off)
Category: Crime and Thriller
Vincent needs a change. He's spent the last fifteen years in covert operations for the US government, but after a botched and fatal mission, he decides he's done with pulling triggers. He lucks into a dream job in Santa Barbara as head of security for supermarket mogul Eugene Lamar: nothing more than dr iving the boss to and from golf, with ample downtime for surfing, or sitting by the pool contemplating life-and how to live it with a zero body count. There he meets and is intrigued by Lamar's daughter, the journalist Erin Jones, who's on tour in California to promote her book about the benefits of war. Vincent's seen his share of conflict and is sure he can change her mind - and he'd really like to make his case over drinks. But there's a problem: if Lamar's business is confined to supermarkets, why does he need a panic room full of assault rifles, and a .357 revolver in his car? It doesn't take long for Vincent to find out that Lamar owes a debt to bad people - and that's only the start of it. He's ensnared in a criminal enterprise, which soon brings costs in lives as well as money. Erin wants answers, and needs Vincent's help to get them. But how much does she already know? Is his growing attraction to her a liability? And can he keep her safe from the brutal killers who are after her father? It seems that Santa Barbara is a sunny town full of dark talent, and Vincent will have to revert to dark talents of his own if he's going to survive . . . ...Show more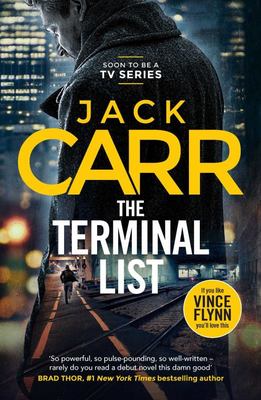 $22.99
NZD
Category: Crime and Thriller | Series: Terminal List Ser.
A Navy SEAL has nothing left to live for and everything to kill for after he discovers that the American government is behind the deaths of his team in this ripped-from-the-headlines political thriller that is "so powerful, so pulse-pounding, so well-written--rarely do you read a debut novel this damn g ood" (Brad Thor, #1 New York Times bestselling author).   On his last combat deployment, Lieutenant Commander James Reece's entire team was killed in a catastrophic ambush. But when those dearest to him are murdered on the day of his homecoming, Reece discovers that this was not an act of war by a foreign enemy but a conspiracy that runs to the highest levels of government.   Now, with no family and free from the military's command structure, Reece applies the lessons that he's learned in over a decade of constant warfare toward avenging the deaths of his family and teammates. With breathless pacing and relentless suspense, Reece ruthlessly targets his enemies in the upper echelons of power without regard for the laws of combat or the rule of law.   With "crackerjack plotting, vivid characters both in and out of uniform, and a relentless pace to a worthy finish" (Stephen Hunter, #1 New York Times bestselling author), The Terminal List is perfect for fans of Vince Flynn, Brad Thor, and Nelson DeMille. ...Show more
$29.99
NZD
$37.00
(18% off)
Category: Crime and Thriller
'When did you last read a genuinely original thriller? The wait is over.' A. J. Finn, bestselling author of The Woman in the Window 'I couldn't put Eight Detectives down . . . I genuinely wanted to applaud at the end' Alex North, bestselling author of The Whisper Man All murder mysteries follow a simple set of rules. Grant McAllister, an author of crime fiction and professor of mathematics, once sat down and worked them all out. But that was thirty years ago. Now he's living a life of seclusion on a quiet Mediterranean island - until Julia Hart, a sharp, ambitious editor, knocks on his door. His early work is being republished and together the two of them must revisit those old stories: an author, hiding from his past, and an editor, keen to understand it. But as she reads, Julia is unsettled to realise that there are things in the stories that don't make sense. Intricate clues that seem to reference a real murder, one that's remained unsolved for thirty years. If Julia wants answers, she must triumph in a battle of wits with a dangerously clever adversary. But she must tread carefully: she knows there's a mystery, but she doesn't yet realise there's already been a murder . . . ...Show more
$32.99
NZD
Category: Crime and Thriller
Amanda and Clay head to a remote corner of Long Island expecting a holiday: a quiet reprieve from life in New York City, quality time with their teenage son and daughter, and a taste of the good life in the luxurious home they've rented for the week. But a late-night knock on the door breaks the spell. Ruth and G. H. are an older couple - it's their house, and they've arrived in a panic. They bring the news that a sudden blackout has swept the city. But in this rural area - with the TV and internet now down, and no phone service - it's hard to know what to believe. Should Amanda and Clay trust this couple - and vice versa? What happened back in New York? Is the holiday home, isolated from civilisation, a truly safe place for their families? And are they safe from one another? Suspenseful and provocative, Rumaan Alam's third novel is keenly attuned to the complexities of parenthood, race, and class. Leave the World Behind explores how our closest bonds are reshaped - and unexpected new ones are forged - in moments of crisis. ...Show more
$29.99
NZD
$35.00
(14% off)
Category: Crime and Thriller
Atlanta, Georgia. Present day. A young woman is brutally attacked and left for dead. The police investigate but the trail goes cold. Until a chance assignment takes GBI investigator Will Trent to the state penitentiary, and to a prisoner who says he recognizes the MO. The attack looks identical to the one he was accused of eight years earlier. The prisoner's always insisted that he was innocent, and now he's sure he has proof. The killer is still out there. As Will digs into both crimes it becomes clear that he must solve the original case in order to reach the truth. Yet nearly a decade has passed--time for memories to fade, witnesses to vanish, evidence to disappear. And now he needs medical examiner Sara Linton to help him hunt down a ruthless murderer. But when the past and present collide, everything Will values is at stake ...   ...Show more
$24.00
NZD
Category: Crime and Thriller | Series: An\Orphan X Thriller Ser.
* PRE-ORDER YOUR COPY NOW * THE GRIPPING NEW SUNDAY TIMES TOP 5 BESTSELLER FROM THE BESTSELLING AUTHOR OF OUT OF THE DARK AND ORPHAN X 'An immensely entertaining adventure' THE TIMES Evan Smoak lives by his own code. As a boy he was taken from a foster home to be raised and trained as an off-the-books g overnment assassin codenamed Orphan X. Then he broke free to live in the shadows as the Nowhere Man, using his unique skills to help those in desperate need. But all good things must come to an end. He'll take on one last mission then go out on a high note. Clean, neat and tidy, just the way he likes it. And then he meets Max Merriweather. Max Merriweather hasn't got much left to lose. Bad luck and trouble have seen off his marriage, his home and his career. On the face of it he's the last guy you'd expect to be trusted with a deadly secret. Which is exactly why his cousin gave him an envelope with the instruction: 'If anything ever happens to me, call the number inside.' Now his cousin is dead and Max's own chances of survival look bleak. On the run and stalked by death, he meets the one man who might save him: Evan Smoak. With Max now under his protection, Evan realizes that the forces against them pose as daunting a threat as he has ever faced. He'll be lucky just to get through it alive . . . Packed with edge-of-your-seat suspense, explosive action and razor-sharp plotting, Into the Fire confirms Gregg Hurwitz as a rival to Lee Child, David Baldacci, James Patterson and Harlan Coben as a master of the modern thriller. 'A stellar series, the stories get better with each instalment. Throwing the main character literally into the fire showcases how truly heroic Evan Smoak is. He's the man you want in your corner when justice is needed' DAILY MAIL Praise for Orphan X 'OUTSTANDING IN EVERY WAY' LEE CHILD 'WEAPONS-GRADE THRILLER WRITING' GUARDIAN ...Show more
$22.99
NZD
Category: Crime and Thriller
#1 NEW YORK TIMES BESTSELLER * A shocking discovery on a honeymoon in paradise changes the lives of a picture-perfect couple in this taut psychological thriller debut--for readers of Ruth Ware, Paula Hawkins, and Shari Lapena. "A psychological thriller that captivated me from page one. What unfolds mak es for a wild, page-turning ride! It's the perfect beach read!"--Reese Witherspoon (Reese's Book Club x Hello Sunshine book pick) NAMED ONE OF THE BEST BOOKS OF THE YEAR BY GLAMOUR AND NEWSWEEK If you could make one simple choice that would change your life forever, would you?   Erin is a documentary filmmaker on the brink of a professional breakthrough, Mark a handsome investment banker with big plans. Passionately in love, they embark on a dream honeymoon to the tropical island of Bora Bora, where they enjoy the sun, the sand, and each other. Then, while scuba diving in the crystal blue sea, they find something in the water. . . .   Could the life of your dreams be the stuff of nightmares?   Suddenly the newlyweds must make a dangerous choice: to speak out or to protect their secret. After all, if no one else knows, who would be hurt? Their decision will trigger a devastating chain of events. . . .   Have you ever wondered how long it takes to dig a grave?   Wonder no longer. Catherine Steadman's enthralling voice shines throughout this spellbinding debut novel. With piercing insight and fascinating twists, Something in the Water challenges the reader to confront the hopes we desperately cling to, the ideals we're tempted to abandon, and the perfect lies we tell ourselves. Praise for Something in the Water "Superbly written, clever and gripping."--B. A. Paris, New York Times bestselling author of Behind Closed Doors  "Deliciously dramatic."--Entertainment Weekly  "Thrilling . . . the perfect beach read."--PopSugar "A dark glittering gem of a thriller."--Kirkus Reviews (starred review) "Arresting . . . deftly paced, elegantly chilly . . . [Catherine] Steadman brings . . . wit, timing and intelligence to this novel. . . . Something in the Water is a proper page-turner."--The New York Times ...Show more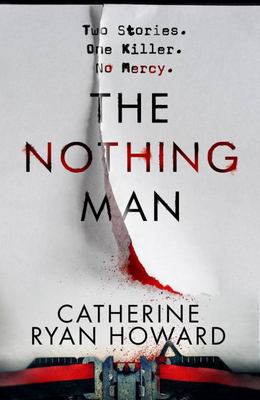 $32.99
NZD
Category: Crime and Thriller
A brilliantly twisty thriller from the critically acclaimed author of Rewind, an Irish Times bestseller.
$29.99
NZD
$35.00
(14% off)
Category: Crime and Thriller
The stunning new thriller featuring Ash Henderson from No. 1 Sunday Times bestseller Stuart MacBride. A village on the edge... As a massive storm batters the Scottish coast, Gordon Smith's home is falling into the North Sea. But the crumbling headland has revealed what he's got buried in his garden: hum an remains. A house full of secrets... With the storm still raging, it's too dangerous to retrieve the bodies and waves are devouring the evidence. Which means no one knows how many people Smith's already killed and how many more he'll kill if he can't be stopped. An investigator with nothing to lose... The media are baying for blood, the top brass are after a scapegoat, and ex-Detective Inspector Ash Henderson is done playing nice. He's got a killer to catch, and God help anyone who gets in his way.   ...Show more