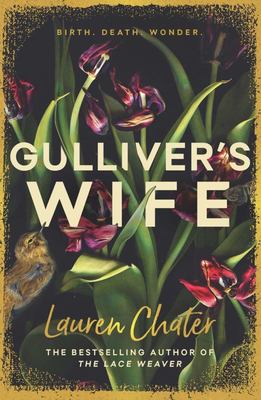 $34.99
NZD
Category: Contemporary
Birth. Death. Wonder ... One woman's journey to the edge of love and loyalty from the bestselling author of The Lace Weaver London, 1702. When her husband is lost at sea, Mary Burton Gulliver, midwife and herbalist, is forced to rebuild her life without him. But three years later when Lemuel Gulliver is brought home, fevered and communicating only in riddles, her ordered world is turned upside down. In a climate of suspicion, poverty and violence, Mary is caught in a crossfire of superstition and fear driven by her husband's outlandish claims of the wonders he has seen, and it is up to her to navigate a passage to safety for herself and her daughter, and the vulnerable women in her care. But when a fellow sailor, a dangerous man with nothing to lose, appears to hold sway over her husband, Mary's world descends deeper into chaos, and she must set out on her own journey to discover the truth of Gulliver's travels ... and the landscape of her own heart. Praise for The Lace Weaver 'A beautifully written and utterly compelling story of love and war ... exquisite as the lace the women of the story weave' Kate Forsyth 'I was captivated from the first page' Natasha Lester 'Full of hope and heartache' Books+Publishing ...Show more
$29.99
NZD
$36.99
(18% off)
Category: Contemporary
The #1 New York Times bestselling author of A Spark of Light returns with a thought-provoking and otherworldly new novel about the fates that we choose for ourselves and what happens when we have the chance to choose again. Dawn Edelstein knows everything there is to know about dying. She specialises i n helping her clients make peace with the end of their lives. But as she's flying home from her latest case, she is forced to confront her own mortality for the first time. Instead of seeing her brilliant quantum physicist husband and their beloved daughter flash before her eyes in what she assumes are her last moments, only one face is shockingly clear: Wyatt Armstrong. Safely on the ground, Dawn now faces a desperate decision. Should she return to Boston, her family and the life she knows, or journey back to an Egyptian archaeological site she left over a decade earlier, reconnect with Wyatt, and finally finish her abandoned magnum opus, The Book of Two Ways? As the story unfolds, Dawn must confront the questions she's never truly answered: What does a life well-lived look like? When we depart this earth, what do we leave behind of ourselves? And who would you be if you hadn't turned out to be the person you are right now? ...Show more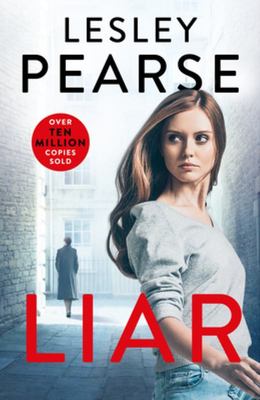 Liar
by Lesley Pearse
$29.99
NZD
$37.00
(18% off)
Category: Contemporary
The enthralling new novel from the 10-million-copy, Number One Bestselling author.  Amelia White dreams of being a reporter. The closest she's come is selling advertising in the local paper - until the fateful day she stumbles on a shocking scoop. Round the corner from her home, she discovers the body of a murder victim, dumped among the rubbish. When the police and reporters descend, Amelia is horrified at the lies soon to be spread about the young woman. Determined to protect the victim from these smears, she convinces her paper's editor to let her tell the true story. And when another body is found, Amelia discovers that she may be the only one with any chance of learning the truth and stopping more killings. If only she can work out who the liar is . . . Praise for Lesley Pearse 'Storytelling at its very best' Daily Mail'Evocative, compelling, told from the heart' Sunday Express'Glorious, heartwarming' Woman & Home'Intriguing, heart-tugging, beautifully written' Closer   ...Show more
$29.99
NZD
$37.00
(18% off)
Category: Crime and Thriller
'When did you last read a genuinely original thriller? The wait is over.' A. J. Finn, bestselling author of The Woman in the Window 'I couldn't put Eight Detectives down . . . I genuinely wanted to applaud at the end' Alex North, bestselling author of The Whisper Man All murder mysteries follow a simple set of rules. Grant McAllister, an author of crime fiction and professor of mathematics, once sat down and worked them all out. But that was thirty years ago. Now he's living a life of seclusion on a quiet Mediterranean island - until Julia Hart, a sharp, ambitious editor, knocks on his door. His early work is being republished and together the two of them must revisit those old stories: an author, hiding from his past, and an editor, keen to understand it. But as she reads, Julia is unsettled to realise that there are things in the stories that don't make sense. Intricate clues that seem to reference a real murder, one that's remained unsolved for thirty years. If Julia wants answers, she must triumph in a battle of wits with a dangerously clever adversary. But she must tread carefully: she knows there's a mystery, but she doesn't yet realise there's already been a murder . . . ...Show more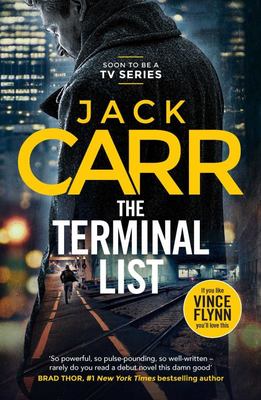 $22.99
NZD
Category: Crime and Thriller | Series: Terminal List Ser.
A Navy SEAL has nothing left to live for and everything to kill for after he discovers that the American government is behind the deaths of his team in this ripped-from-the-headlines political thriller that is "so powerful, so pulse-pounding, so well-written--rarely do you read a debut novel this damn g ood" (Brad Thor, #1 New York Times bestselling author).   On his last combat deployment, Lieutenant Commander James Reece's entire team was killed in a catastrophic ambush. But when those dearest to him are murdered on the day of his homecoming, Reece discovers that this was not an act of war by a foreign enemy but a conspiracy that runs to the highest levels of government.   Now, with no family and free from the military's command structure, Reece applies the lessons that he's learned in over a decade of constant warfare toward avenging the deaths of his family and teammates. With breathless pacing and relentless suspense, Reece ruthlessly targets his enemies in the upper echelons of power without regard for the laws of combat or the rule of law.   With "crackerjack plotting, vivid characters both in and out of uniform, and a relentless pace to a worthy finish" (Stephen Hunter, #1 New York Times bestselling author), The Terminal List is perfect for fans of Vince Flynn, Brad Thor, and Nelson DeMille. ...Show more
$34.99
NZD
Category: Contemporary
February 29, 1944: I am about to jump out of an aeroplane for the first time … I don't care that every man is looking at me as though I don't belong. Besides, I'm hungover. And I think I might throw up … In 1936 intrepid young Australian journalist Nancy Wake is living in Paris after witnessing firstha nd the terror of Hitler's rise in Europe, firing her resolve to fight against the Nazis. When Nancy falls in love with handsome French industrialist Henri Fiocca, no sooner has she become Mrs Fiocca than the Germans invade France and Nancy takes yet another name, a codename – the first of many. As the elusive Lucienne Carlier she smuggles people across borders and earns a new name 'The White Mouse' along with a five million franc bounty on her head, courtesy of the Gestapo. Forced to flee France, Nancy is trained by an elite espionage group under the codename Hélène. Finally, with mission in hand, she is airdropped back into France as the deadly Madame Andrée. But the closer to liberation France gets, the more exposed Nancy – and the people she loves – will become. Based on the true story of an extraordinary woman who saved countless lives, Code Name Hélène is a thrilling tale of danger, intrigue, unfaltering courage, remarkable sacrifice – and love. 'Magnificent ... Lawhon carries us into the heart of the French resistance [and] into the mind of a badass heroine with uncanny instincts who takes on the Nazis and men's arrogant sexism with uncommon bravado ... Propulsive ... Emotionally stirring... Even long after the last page is turned, this astonishing story of Wake's accomplishments will hold readers in its grip.' Booklist, starred review 'Underground operative, charmer in red lipstick, loving wife and hard-hitting woman of her times, Nancy Wake will fascinate and thrill fans of fierce, brash, independent women, alike.' Lisa Wingate, author of Before We Were Yours ...Show more
$16.99
NZD
Category: Crime and Thriller | Series: Jack Mcevoy Ser.
Michael Connelly's breakout thriller: cunning, poet-quoting serial killer of unprecedented savagery executes one homicide cop after another.
$22.99
NZD
Category: Crime and Thriller
#1 NEW YORK TIMES BESTSELLER * A shocking discovery on a honeymoon in paradise changes the lives of a picture-perfect couple in this taut psychological thriller debut--for readers of Ruth Ware, Paula Hawkins, and Shari Lapena. "A psychological thriller that captivated me from page one. What unfolds mak es for a wild, page-turning ride! It's the perfect beach read!"--Reese Witherspoon (Reese's Book Club x Hello Sunshine book pick) NAMED ONE OF THE BEST BOOKS OF THE YEAR BY GLAMOUR AND NEWSWEEK If you could make one simple choice that would change your life forever, would you?   Erin is a documentary filmmaker on the brink of a professional breakthrough, Mark a handsome investment banker with big plans. Passionately in love, they embark on a dream honeymoon to the tropical island of Bora Bora, where they enjoy the sun, the sand, and each other. Then, while scuba diving in the crystal blue sea, they find something in the water. . . .   Could the life of your dreams be the stuff of nightmares?   Suddenly the newlyweds must make a dangerous choice: to speak out or to protect their secret. After all, if no one else knows, who would be hurt? Their decision will trigger a devastating chain of events. . . .   Have you ever wondered how long it takes to dig a grave?   Wonder no longer. Catherine Steadman's enthralling voice shines throughout this spellbinding debut novel. With piercing insight and fascinating twists, Something in the Water challenges the reader to confront the hopes we desperately cling to, the ideals we're tempted to abandon, and the perfect lies we tell ourselves. Praise for Something in the Water "Superbly written, clever and gripping."--B. A. Paris, New York Times bestselling author of Behind Closed Doors  "Deliciously dramatic."--Entertainment Weekly  "Thrilling . . . the perfect beach read."--PopSugar "A dark glittering gem of a thriller."--Kirkus Reviews (starred review) "Arresting . . . deftly paced, elegantly chilly . . . [Catherine] Steadman brings . . . wit, timing and intelligence to this novel. . . . Something in the Water is a proper page-turner."--The New York Times ...Show more
$37.99
NZD
Category: Contemporary
From the widely acclaimed author of The North Water comes an epic story of revenge and obsession set in 19th century Manchester 'The Abstainer is truly terrific - a can't-put-down book. It's no less than a tight 'n spare 'n suspense-filled noir novel, masterfully set in 1860s Britain and America. And li ke all superb historical novels, it seems as modern and as contemporary as this morning.' Richard Ford   The rebels will be hanged at dawn, and their brotherhood is already plotting revenge. Manchester, 1867: Stephen Doyle, an Irish-American veteran of the Civil War, arrives from New York with a thirst for blood. He has joined the Fenians, a secret society intent on ending British rule in Ireland by any means necessary. Head Constable James O'Connor has fled grief and drink in Dublin for a sober start in Manchester. His job is to discover and thwart the Fenians' plans whatever they might be. When a long-lost nephew returns from America and arrives on O'Connor's doorstep looking for work, he cannot foresee the way his fragile new life will be imperilled - and how his and Doyle's fates will be intertwined. In this propulsive tale of the underground war for Irish independence, master storyteller Ian McGuire once again transports readers to a time when blood begot blood. Moving from the dirt and uproar of industrial Manchester to the quiet hills of Pennsylvania, The Abstainer is a searing novel in which two men, haunted by their pasts and driven forward by the need for justice and retribution, must fight for life and legacy.   Praise for The North Water, longlisted for the Man Booker Prize 2016  'Brilliant, fast-paced, gripping. A tour de force of narrative tension and a masterful reconstruction of a lost world' Hilary Mantel   'Utterly convincing and compelling... A startling achievement' Martin Amis   'Riveting and darkly brilliant... McGuire has an extraordinary talent' Colm Toibin 'A stunning novel that snares the reader from the outset and keeps the tightest grip until the bitter end' Financial Times   'A vivid read, full of twists, turns, period detail and strong characters' The Times   'Terrific - McGuire's use of the pitiless, fearsomely beautiful Arctic landscape as a theatre for enduring questions is inspired' Daily Mail   'McGuire has a sure and unwavering touch... a writer of exceptional craft and confidence' Irish Times     ...Show more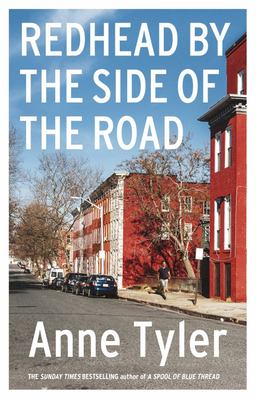 $35.00
NZD
Category: Contemporary
From the bestselling author of A Spool of Blue Thread - an offbeat love story about mis-steps, second chances and the elusive art of human connection. Micah Mortimer isn't the most polished person you'll ever meet. His numerous sisters and in-laws regard him oddly but very fondly, but he has his ways an d means of navigating the world. He measures out his days running errands for work - his TECH HERMIT sign cheerily displayed on the roof of his car - maintaining an impeccable cleaning regime and going for runs (7-15, every morning). He is content with the steady balance of his life. But then the order of things starts to tilt. His woman friend Cassia (he refuses to call anyone in her late thirties a 'girlfriend') tells him she's facing eviction because of a cat. And when a teenager shows up at Micah's door claiming to be his son, Micah is confronted with another surprise he seems poorly equipped to handle. Redhead by the Side of the Road is an intimate look into the heart and mind of a man who sometimes finds those around him just out of reach - and a love story about the differences that make us all unique. ...Show more
$29.99
NZD
$37.00
(18% off)
Category: Crime and Thriller
*A STUNNING NEW STANDALONE THRILLER FROM THE AUTHOR OF THE BESTSELLING HARRY HOLE SERIES* In the mountains of Norway a man lives a peaceful existence. However one day his younger brother, always the more successful and charming of the two, turns up to visit, accompanied by his new wife. It soon turns o ut that the little brother is not quite as angelic as he seems. Set in a small town filled with secrets, this is a compellingly atmospheric new thriller from the Sunday Times number one bestseller. *JO NESBO HAS SOLD OVER 45 MILLION BOOKS WORLDWIDE* ...Show more
$37.00
NZD
Category: Historical
In 1950s Chicago a former scientist on the Manhattan Project finds herself torn between two men: the physicist she loved passionately during the war, and the handsome, wounded FBI agent now investigating him for espionage, in this breathtaking novel of betrayal, love, desire, and secrets.   Chicago, 19 50. Rosalind Porter has always defied expectations--in her work as a physicist on the Manhattan Project, and in her passionate love affair with co-worker Thomas Weaver. Five years after the end of both, her guilt over the results of her work and her heartbreak over Weaver are intertwined. She has almost succeeded in resigning herself to a more conventional life. Then Weaver gets back in touch--and so does the FBI. Agent Charlie Szydlo wants Roz to spy on Weaver, whom the FBI suspects of passing nuclear secrets to Russia. Despite her better instincts, Roz has never stopped loving Weaver, but now finds herself drawn to Charlie, even as she's not sure she can trust him. Charlie, whose time as a prisoner of war haunts him, is not sure he can trust himself, especially around Roz. As Roz's feelings for each man unexpectedly deepen, so too does the danger she finds herself in. When it becomes clear the Russians will stop at nothing, Roz will have to choose: The man who taught her how to love, or the man her love might save? ...Show more