$17.99
NZD
Category: Children's | Series: Diary of a Wimpy Kid | Reading Level: 9-12
In the second book of Jeff Kinney's bestselling series, team up with Greg Heffley once again, this time to try and take on his big brother. As you can guess, it doesn't work out too well... Rodrick actually got a hold of my LAST journal a few weeks back, and it was a disaster. But don't even get me star ted on THAT story. Whatever you do, don't ask Greg about his summer vacation because he definitely doesn't want to talk about it! It's a brand-new year, with a brand-new journal and Greg is keen to put the humiliating (and secret!) events of last summer firmly behind him. But someone knows everything - someone whose job it is to most definitely not keep anything embarrassing of Greg's private - his big brother, Rodrick. How can Greg make it through this new school year with his not-quite-cool reputation intact? Even reluctant readers of 7+ will love diving into Greg's world, and reading about his exploits in his diary (sorry, journal!). Praise for Jeff Kinney and the Diary of a Wimpy Kid series: 'The world has gone crazy for Jeff Kinney's Diary of a Wimpy Kid series' - The Sun 'Kinney is right up there with J K Rowling as one of the bestselling children's authors on the planet' - Independent 'Hilarious!' - Sunday Telegraph www.wimpykidclub.co.uk ...Show more
$17.99
NZD
Category: Children's | Series: Diary of a Wimpy Kid | Reading Level: 9-12
It's the third instalment of Jeff Kinney's award winning Diary of a Wimpy Kid series, but will it be third time lucky for our hero, Greg Heffley? It's not easy for me to think of ways to improve myself, because I'm pretty much one of the best people I know. Greg's dad, Frank, is on a mission. A mission to make this wimpy kid... well, less wimpy. All manner of 'manly' physical activities are planned, but Greg just about manages to find a way out of them. That is until military academy is mentioned, and Greg realises that he's going to have to come up with something very special to get out of this one... 7+ readers all over the world love reading about what scrapes and schemes Greg gets up to in his hilarious diaries. Full of pictures and giggles, they are the perfect gift, even for reluctant readers. Praise for Jeff Kinney and the Diary of a Wimpy Kid series: 'The world has gone crazy for Jeff Kinney's Diary of a Wimpy Kid series' - The Sun 'Kinney is right up there with J K Rowling as one of the bestselling children's authors on the planet' - Independent 'Hilarious!' - Sunday Telegraph www.wimpykidclub.co.uk ...Show more
$17.99
NZD
Category: Children's | Series: Diary of a Wimpy Kid | Reading Level: 9-12
It's the summer holidays, the weather's great, and all the kids are having fun outside. So where's Greg Heffley? Inside his house, playing video games with the shades drawn.Greg, a self-confessed 'indoor person,' is living out his ultimate summer fantasy- no responsibilities and no rules. But Greg's mom has a different vision for an ideal summer . . . one packed with outdoor activities and 'family togetherness.'Whose vision will win out? Or will a new addition to the Heffley family change everything? ...Show more
$17.99
NZD
Category: Children's | Series: Diary of a Wimpy Kid | Reading Level: 9-12
PRE LOVED - When snow shuts down Greg Heffley?s middle school, his neighborhood transforms into a wintry battlefield. Rival groups fight over territory, build massive snow forts, and stage epic snowball fights. And in the crosshairs are Greg and his trusty best friend, Rowley Jefferson.It?s a fight for survival as Greg and Rowley navigate alliances, betrayals, and warring gangs in a neighborhood meltdown. When the snow clears, will Greg and Rowley emerge as heroes? Or will they even survive to see another day? ...Show more
$14.99
NZD
$17.99
(16% off)
Category: Children's
   Adventure awaits! From the imagination of Rowley Jefferson comes an adventure of epic proportions. Join Roland and his best friend, Garg the Barbarian, as they leave the safety of their village and embark on a quest to save Roland's mom from the White Warlock. Will our heroes survive? Find out in Row ley Jefferson's Awesome Friendly Adventure! ...Show more
$15.99
NZD
Category: Usborne | Series: Sticker Dolly Dressing
From private investigators and fire fighters, to movie stars and stunt artists, this action-packed book is packed with dolls to dress with over 300 stickers. With extra accessories to add including helmets, harnesses, tool kits and special technology. A fun sticker book for young go-getters!
$14.99
NZD
$17.99
(16% off)
Category: Children's | Series: The Treehouse
Andy and Terry have added 13 new levels to their treehouse and now it's even more out of this world than before! There's a soap bubble blaster, a GRABINATOR (it can grab anything from anywhere at any time), a time-wasting level, a toilet paper factory (because you can never have too much toilet paper), a room full of mechanical grandparents, a super long legs level, an extraterrestrial observation centre and the best bookshop-in-a-treehouse-in-a-tree-in-a-forest-in-a-book in the whole world! Well, what are you waiting for? Come on up! ...Show more
$4.99
NZD
Category: Children's | Series: Skulduggery Pleasant
Three ancient gods are freed from their prison with only one desire: to destroy the planet and everyone on it. To save us all, Skulduggery Pleasant and Valkyrie Cain must go undercover in a Dublin school. Skulduggery has to blend in with the teaching staff, while Valkyrie has to pass for an ordinary sch oolgirl. Above all else, no matter what happens, they both must act completely and utterly normal. We are so dead.   ...Show more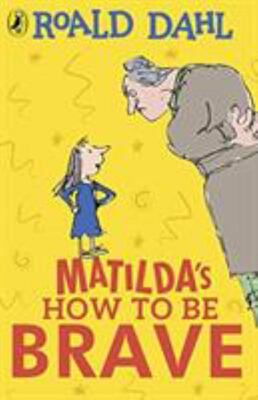 $0.00
NZD
Category: Children's
Matilda is BRAVE and BRILLIANT - and you can be too! Packed with GAMES, JOKES AND QUIZZES and much more, this marvellous book has all the tips and tricks you need to become a REAL HERO and even stand up to THE TERRIBLE TRUNCHBULL.
$12.99
NZD
Category: Dr Seuss | Series: Dr Seuss | Reading Level: Children's - Grade 1-2, Age 6-7
The classic Dr. Seuss tale about the journey ahead of all of us as we grow up. From fun times and triumphs to lurches and slumps, Dr. Seuss takes an entertaining look at the adventures that life may have in store for us.
$19.99
NZD
Category: Children's
Levi is pretty sick of starring in Dad's stupid TV show, Kid Kablam. Because Levi is the kid who gets KABLAMMED! So far he's been knocked down, blown up, and attacked by wild animals. And Dad has one more scene planned-the most dangerous stunt so far. Can Levi survive this final stunt without seriously stacking it?   ...Show more
$15.99
NZD
Category: NZ Picture Books
A funny lift-the-flap story for Little Kiwi fans about pesky sounds and other 'reasons' not to get to sleep, by bestselling author Bob Darroch. Yikes, what's that noise? All Little Kiwi wants is to have a snooze, but his sister and her friend are having a sing-song. So off he goes to find a quiet spot for his nap. But there are other creatures making music, too . . . A funny and relatable tale for littlies about dealing with pesky sounds and other 'reasons' not to get to sleep, with Bob's signature humour always enjoyed on different levels by adults and kids. ...Show more